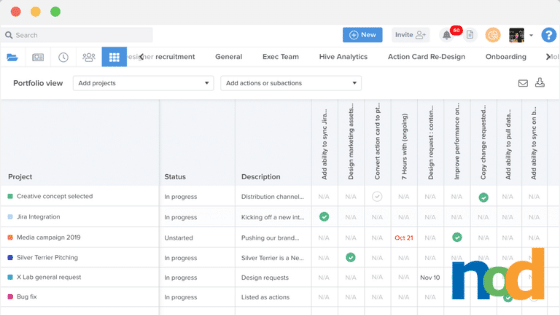 Hive is a user-centric project management platform with a robust suite of efficiency-boosting tools that provide teams with the flexibility they need to tackle any sort of project. Created by users, for users, Hive puts all of the most important aspects of project management right at your fingertips, making managing projects of any scale simpler than ever.
Hive's minimal dashboard allows you to view your project from a macro level, so you can quickly see various tasks, statuses, and deadlines at a glance. Projects can be viewed as Gantt charts, kanban boards, tables, or calendars, so every member of the team can choose the view that best suits their style. Regardless of the view, the most important info is presented front and center so there's never any question as to what to do next.
Hive also has a native chat which is great for quickly reaching team members without needing to leave the app. Conversations are stored locally so there's never any tracking down missing sticky notes after phone calls with clients. To make this process even easier, Hive also has a notes app to keep track of insights gained from conversations and meetings. Whether you're meeting with clients or team members, Hive has your back, helping to keep your priorities front and center.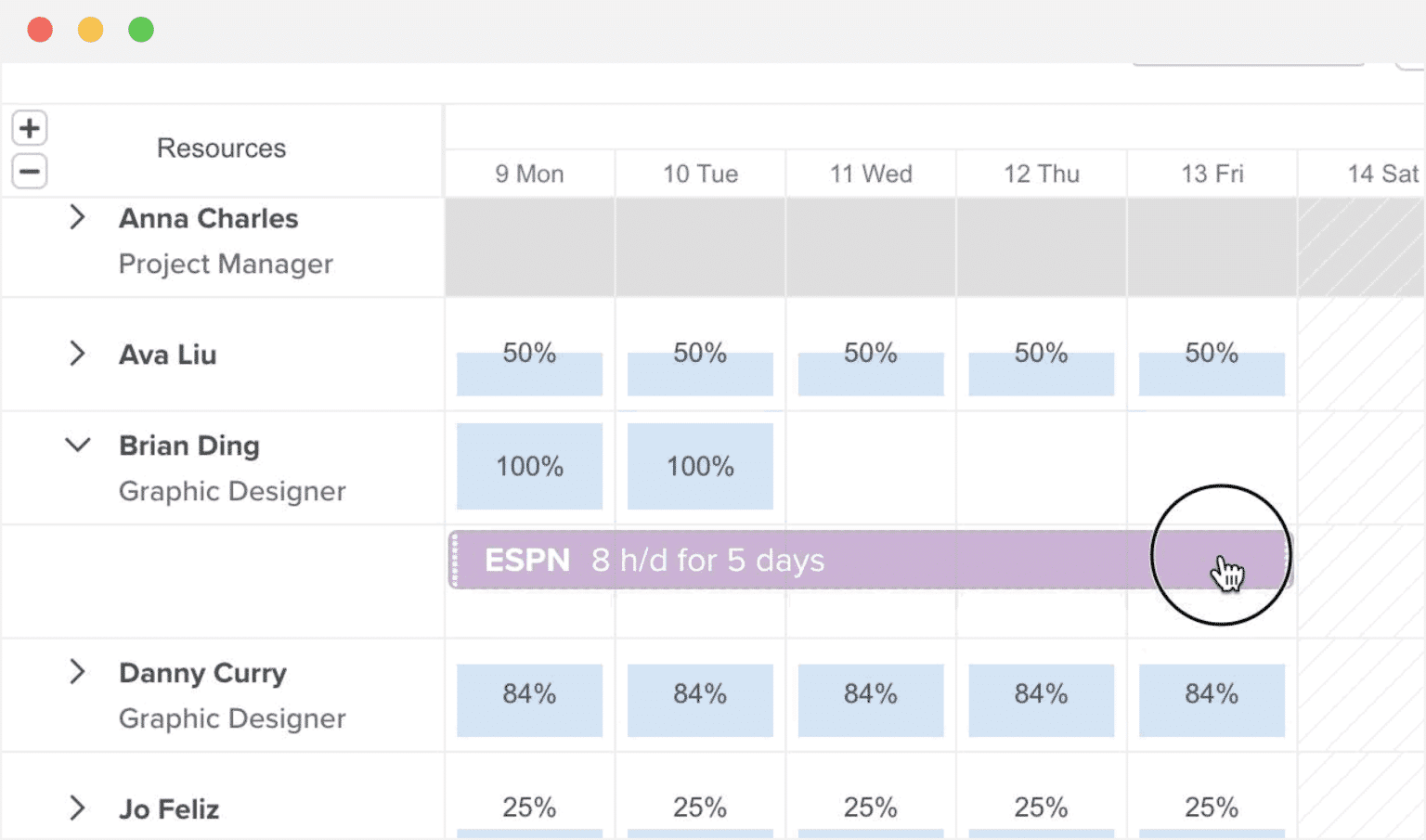 You can make light work of complex projects by breaking them down into simple stages with actionable steps, making even monumental projects feel more approachable. Once you've fleshed out the plan, you can even get to work staffing the project from within Hive. Quickly assign tasks, schedules, and deadlines from a calendar view so you never lose track of deadlines and ensure everyone is clear on their responsibilities.
Throughout the process, Hive helps your team to stay on top of goals and keep everyone's eyes on the prize. Timesheets help to track each team and individual's progress as well as the status of the project overall. This overhead view makes it easy to spot any adjustments that need to be made so you can avoid roadblocks and meet deadlines.
Hive also features document and video proofing tools that ensure that all the necessary parties are involved at every stage. There are no more surprises or last-minute revisions because a key set of eyes was left out of the loop. Receiving the definitive go-ahead from the higher-ups has never been easier.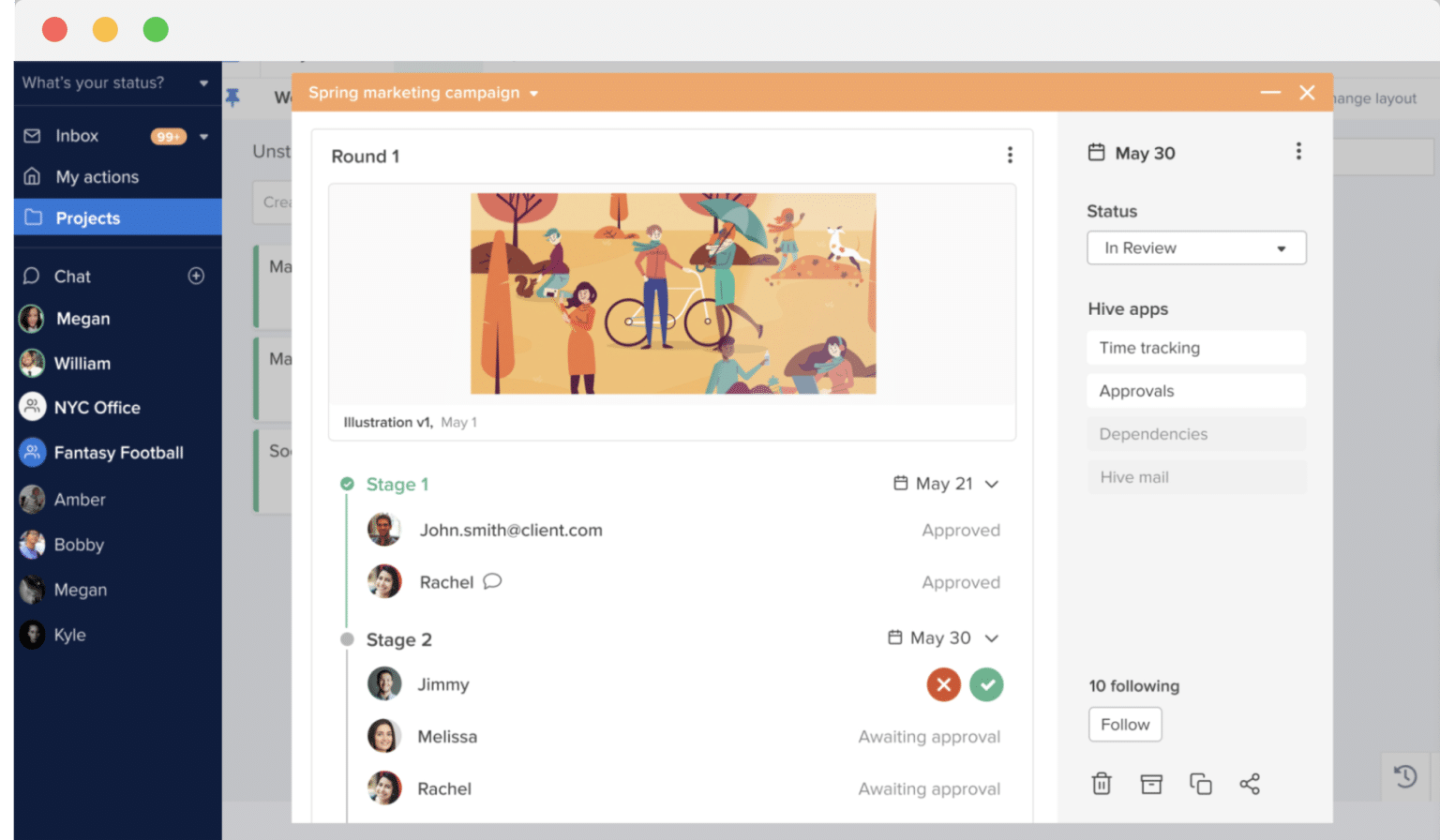 When you're looking for new clients to fill all of the time Hive has freed up for you, templates and forms make generating proposals and collecting client information a breeze. Saving time on repeat tasks means you can spend more time on what matters. Hive also features over 1000 integrations with your favorite tools like Slack, Zoom, and Google Suite so you never need to leave the tool to find what you're looking for.
Hive is free to use for individuals. You can learn more and try it out here.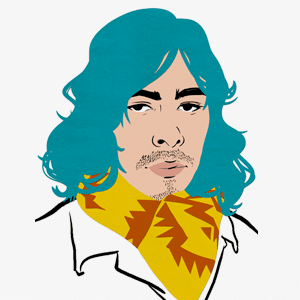 Taylor is the Managing Editor of Notes on Design. Taylor is a graphic designer, illustrator, and Design Lead at Weirdsleep.