WWW… Wednesday! Learn Basic JavaScript with Grasshopper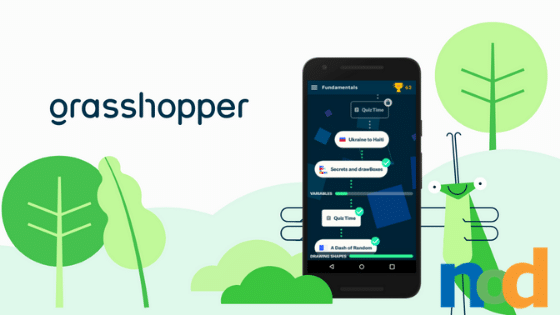 Since you probably have some free time right now, why not pick up a new skill? It never hurts to add an extra tool to your kit. Grasshopper is an instructional coding project that was created by Area 120, an experimental part of Google. It uses a fun, game-like format to teach users how to code in JavaScript. Even if you don't have any plans of writing code as a career, it's a nice skill to understand, and you never know, you just might like it.
For those learning to code for the first time, JavaScript is one of the more approachable languages. Grasshopper takes an approach that eases users into the language gradually. It begins with fundamentals and uses puzzle-like tasks to teach users problem-solving skills. Users are first introduced to the building blocks that can be used to perform simple tasks like generating objects and changing their color. Lessons are task-based, so you get to see each principle in action as you learn it. Each lesson builds upon the last, and once you start to build momentum, you'll soon have the confidence to tackle more advanced concepts.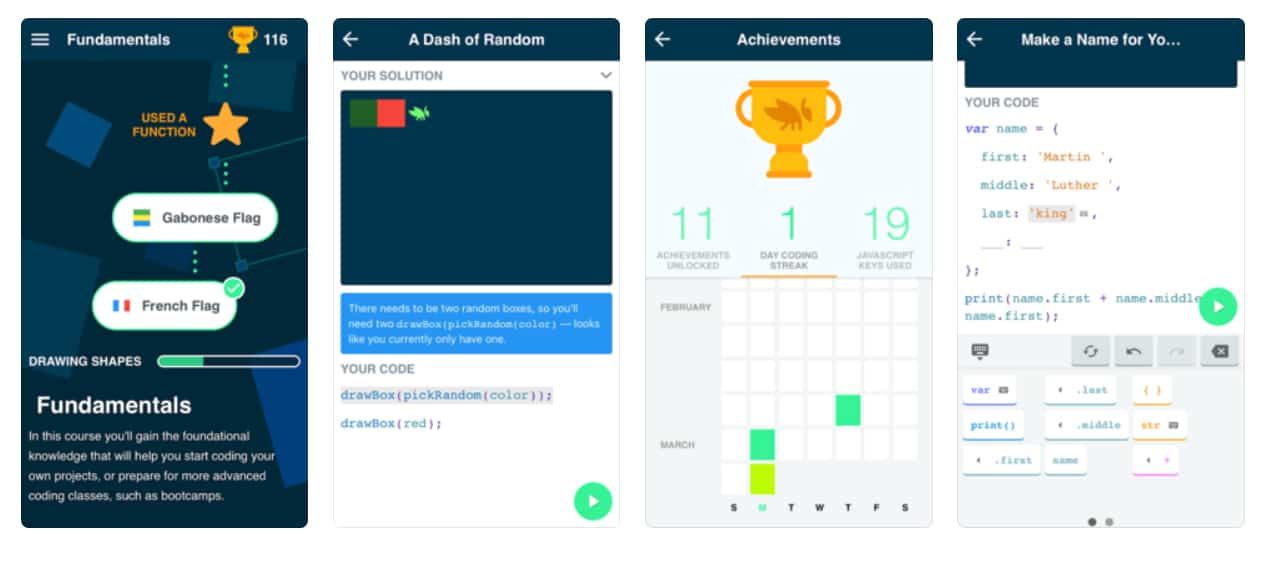 Grasshopper can be accessed through both your web browser and smartphone via the app. The courses are linked to your Google account. It keeps track of your progress so you can use it on both platforms without having to start from scratch each time. In total, there are 8 courses, though to begin with, only one is available. True to the game format, more advanced stages are unlocked by completing the courses in order. If you need to brush up on anything you might have forgotten, past courses are available for review.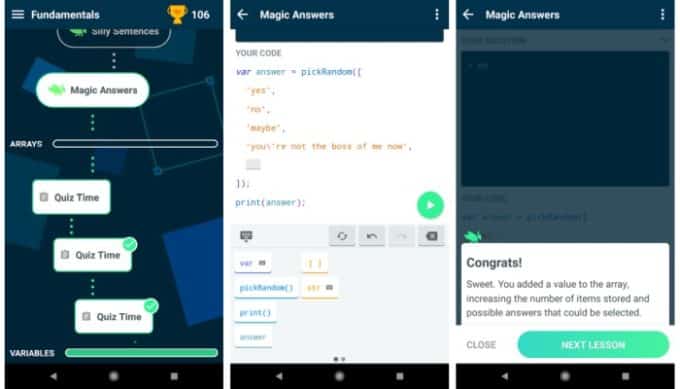 The curriculum is geared towards those with no prior coding experience, and is by no means exhaustive, but for those just looking to dip their toes in, it offers a great foundation. The course work covers basics like fundamentals, animations, and array methods, as well as some practical exercises like building basic web pages. The more advanced projects that involve writing code do require a keyboard to complete, though, so the app can only take you so far.
Overall, there's a lot of content to explore and it's sure to keep you busy for a while. If you've never tried learning JavaScript before, Grasshopper is a great way to demystify code and get your feet wet. You can find it in the app store or try the browser-based version here.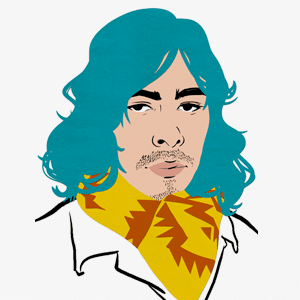 Taylor is the Managing Editor of Notes on Design. Taylor is a graphic designer, illustrator, and Design Lead at Weirdsleep.