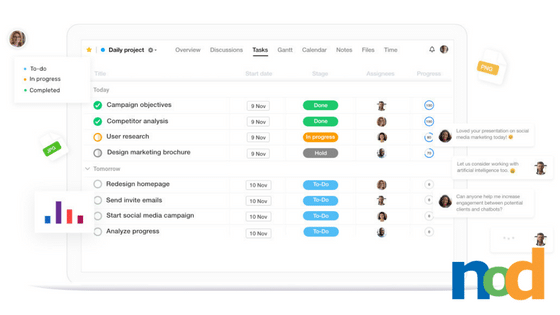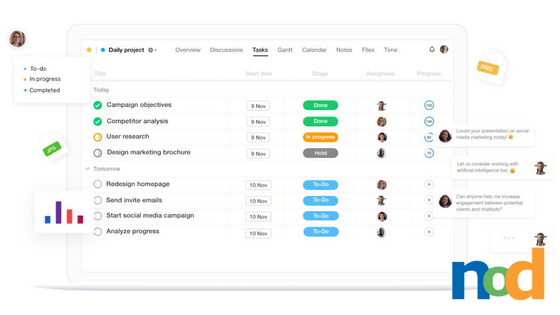 ProofHub is a project management and collaboration tool that provides a centralized location for organizing internal and external communications, both within the team and with clients, making for a single source of truth that keeps the whole team on the same page over the course of a project's lifespan.
ProofHub makes use of a simple but powerful table view that offers a means of organizing tasks into daily priorities so you always know what needs to be done and there's no question about where to start. Task creation within ProofHub provides a great deal of customization that allows users to make tasks as simple or granular as they need to suit a variety of different workflows. From the basics like distributing work by assigning tasks to specific team members, setting due dates, and adding labels to indicate things like department or priority, to the more advanced like creating recurring tasks and sharing files for review and approval, Proofhub makes it possible to provide all of the necessary details for a task's completion in a single location.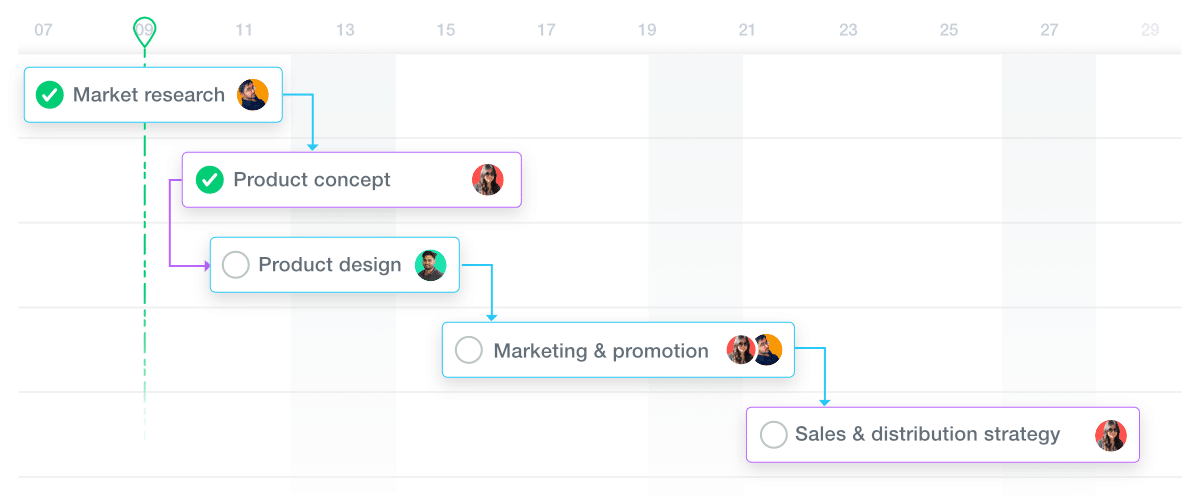 History and revisions are tracked from the point of a task's creation, keeping a clear record of all of the changes made along the way, which is great for accountability and keeping track of who is doing what. To help save you time, ProofHub also allows for entire task lists to be copied, which essentially gives you the functionality of a template for those commonly recurring project types. For additional flexibility, task lists can also be imported or exported in CSV format for record-keeping purposes or for use in other productivity tools.
Beyond just assigning tasks to specific departments or team members, ProofHub also allows for the creation of custom roles, the parameters of which can be set to control the sorts of tasks and resources they are granted access to. For additional security, you can also create private task lists, which are viewable only by those to whom the tasks are assigned.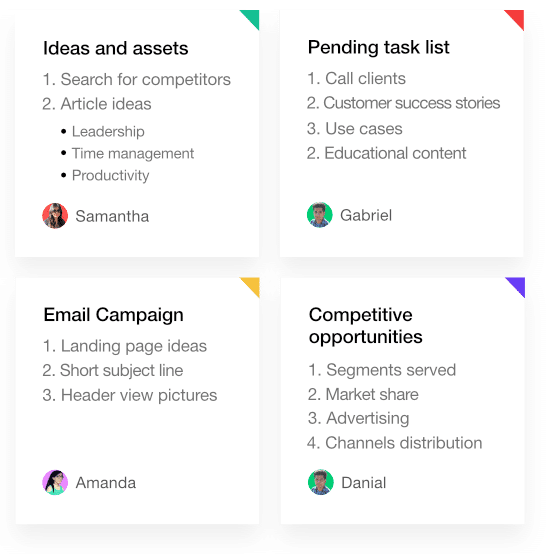 Kanban boards, tables, and Gantt charts allow users to visualize projects in the way that suits them best. For charting overall progress, ProofHub makes it easy to generate progress reports that offer a big-picture perspective of the project. This makes it easy to review which milestones have been met, which tasks are overdue, and how many hours have been logged. For project managers, this makes it easier to assess the current progress and make any adjustments that may be necessary in regard to focus, dates, or budget.
ProofHub is free to try. You can learn more here.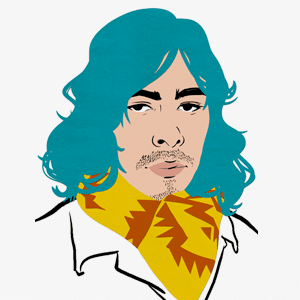 Taylor is the Managing Editor of Notes on Design. Taylor is a graphic designer, illustrator, and Design Lead at Weirdsleep.