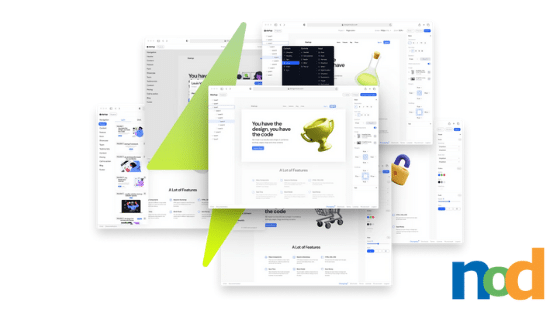 Startup is a Bootstrap 5 no-code site builder designed specifically for startups. Its drag and drop visual editor is intuitive to use and shows you exactly how your site will appear once published. Pre-designed blocks make the design process quick and pain-free, allowing you to easily test different iterations until you find the winning combination. You can also design pages individually to keep them hidden while you get things dialed in just right or try variations of the same page, making a/b testing a breeze. To keep things consistent, global styles make changes to the entire design system with just a few clicks.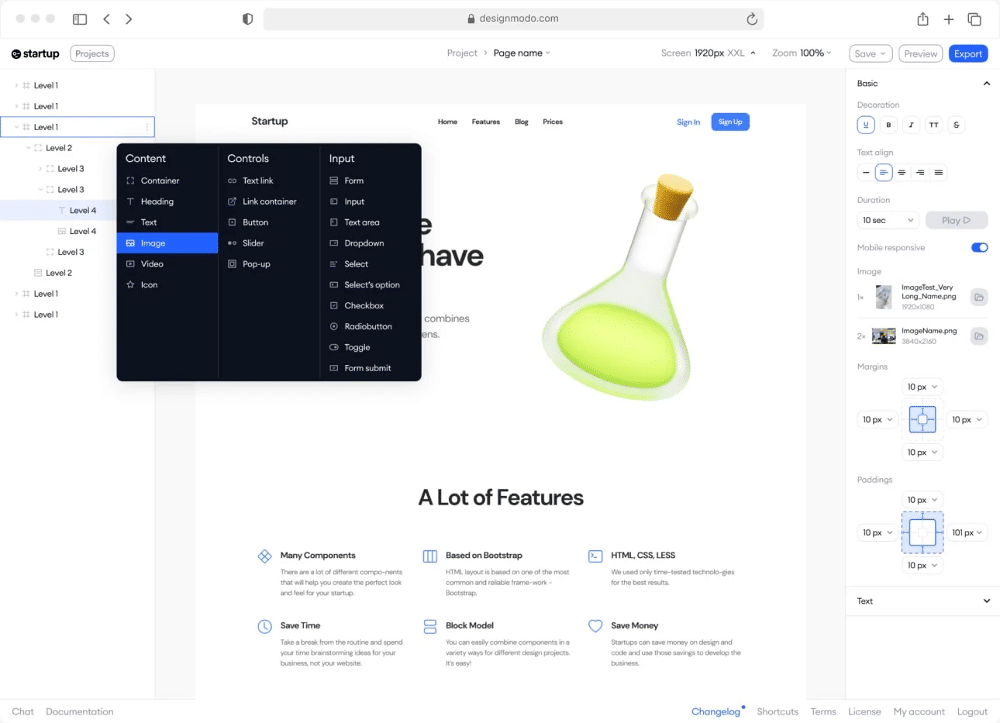 Startup has a wide selection of blocks, with over 150 to choose from. Additionally, the elements within the blocks themselves can also be further customized to create a completely bespoke solution. With the ability to custom-tailor any block with media, type, or input fields, Startup has you covered regardless of the type of business you're running.
Also included are a collection of animations you can use to bring your site to life and some personality. Google fonts integration gives you thousands of fonts at your fingertips to custom-tailor your site's aesthetic to precisely match your customers. The impressive collection of blocks and a dedicated team working tirelessly to keep the platform up to date with the latest tech and trends means there's plenty of room for expansion as your business grows.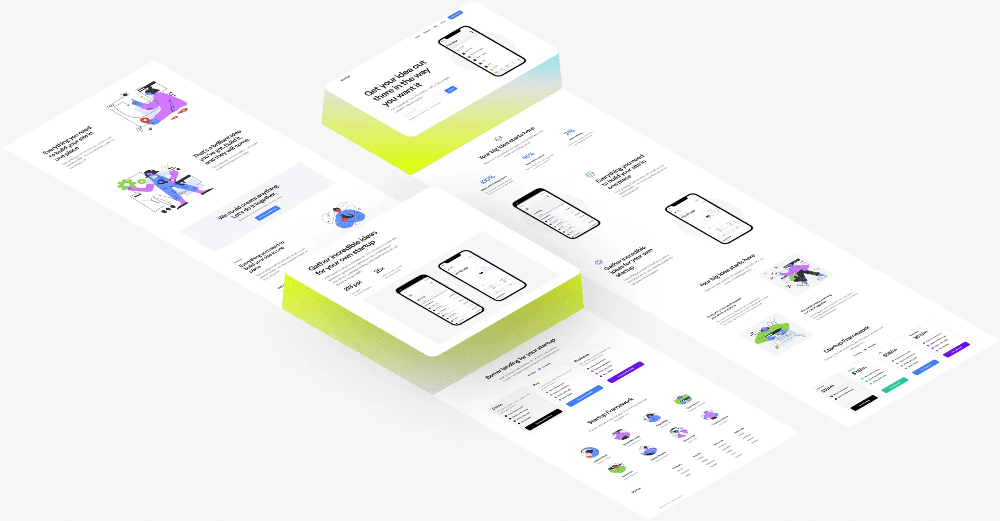 The process is completely no-code from development to publishing. Start with one of Startups polished templates and in a matter of minutes, you can have a fully-fleshed site ready to go, or take the custom route and build something from scratch to suit your specific needs. Either way, Startup provides a few handy features on the backend that will make your life easier. Pages are mobile-friendly from the jump so you can focus on a design without having to worry about different viewports.
Startup gives you peace of mind that you're giving your customers a consistent experience regardless of device. Another bonus is easy dark-mode creation, which each block supports, so regardless of how you choose to layout your site, transitioning is simple. Once you've got everything to your liking, Startup provides a preview, which allows you to test the site's responsiveness before you take the final step and go live.
Startup is free for your first site. You can learn more and try it for yourself here.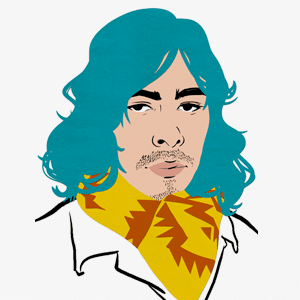 Taylor is the Managing Editor of Notes on Design. Taylor is a graphic designer, illustrator, and Design Lead at Weirdsleep.