Today's business clients are looking for designers who can apply their creative talents in ways that enhance strategic business goals. In this online introductory Marketing Design course, you'll learn tried-and-true marketing concepts and explore how they affect the design process. You'll gain a solid grasp of the marketing process, understand key terms and concepts that every marketer uses, and pick up smart questions to ask in client meetings.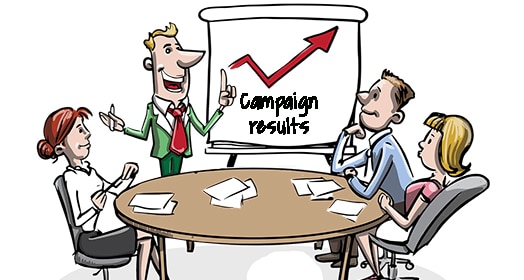 100% online
Project-based
Instructor-led
Study at your own pace
Complete this course in 3-4 weeks
Instructor(s)
The course is taught by the following instructor(s):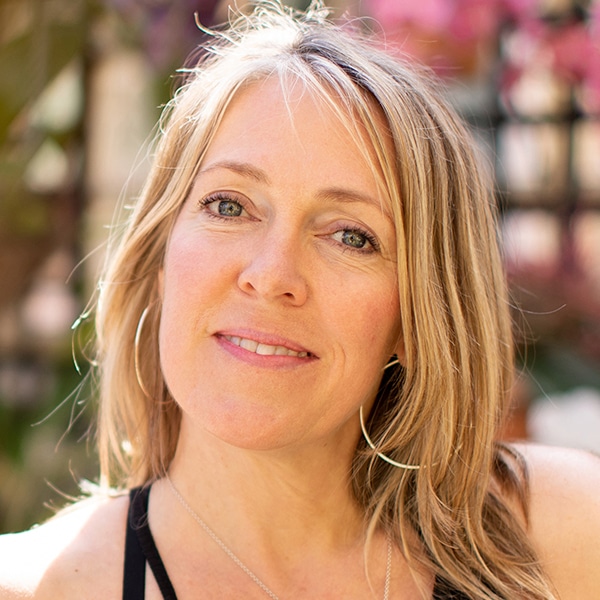 Kristen Becker is an educator, graphic designer, and entrepreneur specializing in e-commerce.
LEARN MORE
Course developed by: Andy Brenits
Take this course as a standalone or as part of the following program(s):
Fundamentals of Marketing

This course will instill key marketing concepts and terminology that every designer should know. In this first week, marketing is defined and the evolution of marketing is explored through product-, customer-, and marketing-focused eras. The extensive role that marketing can play throughout a company's business is examined. A case study analyzes a major company's marketing efforts.

Principles of Marketing

Most marketing initiatives flow from (or enhance) the brand of an existing company or product. This week begins by addressing the concept of the brand and how companies create a brand experience. The "seven Ps" of marketing are explored—essential elements that shape all marketing activities. You'll understand how issues such as price, place, and promotion work together to shape the business context for your design projects. Then you'll take a look at advertising and sales promotions and the different ways they affect consumer decision-making.

Strategies to Market and Sell

The final lecture rounds out your marketing 101 with a look at the key aspects of business documents that companies use to define their strategy. You'll learn how to interpret key components of a marketing plan from a design perspective, and how to use a mission statement and other business goals to understand your clients' needs. Then you'll learn practical guidelines for any marketing design project, and even look at some tactics to help market yourself as a designer.
What Are The Course Projects?
Research and writing projects enable you to apply marketing concepts by developing a media plan, evaluating marketing strategies, and assessing a client brief.
What Software or Supplies Do I Need?
Computer with Internet connection.
MS Word or equivalent program.
What Will I Learn?
Students in this course can expect to learn to:
Define the purpose of marketing and differentiate between product, consumer, and marketing-focused companies.
Analyze and discuss the "seven Ps" of marketing activities: price, place, promotion, product, people, physical evidence, and process.
Identify and analyze the target audience for a company and its products and analyze the effectiveness of three marketing pieces.
Consider appropriate media for marketing a company's products.
Identify how marketing pieces reflect a company's approach to price, place, and product.
Analyze a company or product brand, identifying consistent features and brand messages.
Evaluate a company's business objectives and overall marketing direction at a basic level.
Analyze and discuss how mission, vision, value, and positioning statements set out the goals of a company's marketing initiatives.
Enroll today, start tomorrow
Study at your own pace
Complete within 3 months
| Course Tuition and Fees | |
| --- | --- |
| Tuition | $619 |
| Registration Fee* | $50 |
| Total Course Price | $669 |
Registration fees are nonrefundable after 5 days from enrollment. All tuition includes a digital materials fee for course content.
Course Registration Form
To register for this course, use the form below to enter your information and desired start date. An Admissions Advisor will contact you to arrange payment and provide you with an Enrollment Agreement.
Frequently Asked Questions (FAQ)
What Are The Courses Like?
Our courses are project-based. There are no set logins, so you can study at your own pace. In each course you'll complete a series of lectures and projects designed to stretch your creative skills.
How Much Time Do I Need?
This course can be completed in 30 hours or less. You'll have three months from enrollment to complete the course studying at your own pace. Extensions are available for those who need more time.
Who Are The Instructors?
Our courses are developed and taught by our faculty of professional artists, designers, and photographers. You'll learn in-demand skills, get feedback on your work, and build a portfolio of creative work.
Is Sessions College accredited?