Marketing designers have a daunting task: communicate with visuals and text in a way that entices consumers. Large corporations, small businesses, and non-profits alike require effective marketing design to promote their products and services. In this online marketing course, you'll make design decisions through research, writing, and planning techniques that set marketing designers (and their clients) apart from the competition. Each course lecture features real-life case studies as well as industry best practices for concept development, branding extensions, image-building, presentation, and even non-traditional marketing.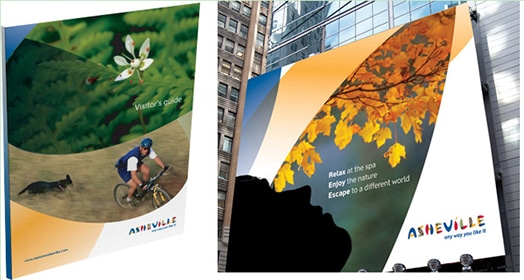 100% online
Project-based
Instructor-led
Study at your own pace
Complete this course in 6-8 weeks
Instructor(s)
The course is taught by the following instructor(s):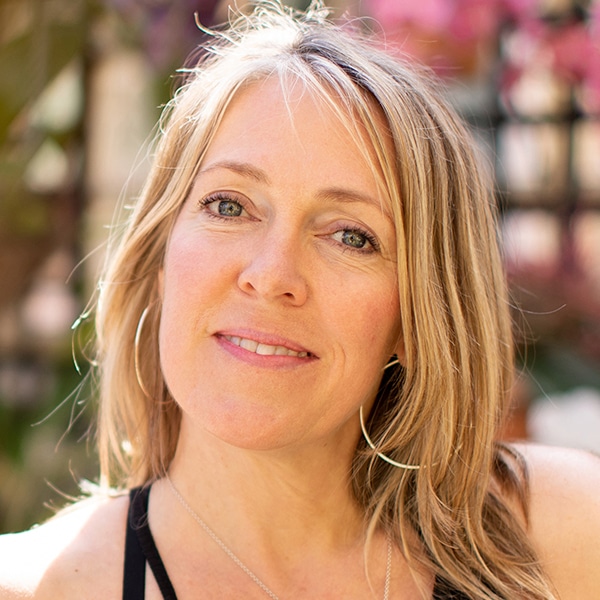 Kristen Becker is an educator, graphic designer, and entrepreneur specializing in e-commerce.
LEARN MORE
Course developed by: Paul Halupka
Take this course as a standalone or as part of the following program(s):
Thinking Like a Creative Director

If you want to build your marketing design chops, you'll need to get into the mind set of the creative director and think about the entire job from concept to production. To kick off this course, you'll get a quick refresher on marketing terms, then jump into the conceptual mind of the creative director. You'll learn a five-phase approach that you can apply to all marketing design projects, including your first exercise. The lecture wraps up with a case study of a real-life marketing job for a government agency.

Branding Extension

Marketing design always involves attention to the brand and its perceived value. This lecture will focus on the role of the brand and how you can extend it into various marketing design projects and media. You'll gain some tips and techniques for building imagery and hierarchy from the starting brand and you'll explore a case study of a branding job for a magazine.

Marketing-Driven Research and Collateral

This week we will explore the key questions you'll need to truly understand your marketing clients so you can best represent their goals. You'll learn how to apply research to your designs and how to use research to choose the best types of collateral for any client and budget. Common types of marketing collateral are investigated along with a look at persuasion and calls to action in advertising media.

Image Building

The best marketing designs share similar elements: the successful marriage of design thinking, conceptual development, and image capture that we refer to as "image building." In this session, you'll learn techniques for building rich image depth, and you'll learn when to keep imagery minimal. You'll explore ways of using and combining images from a range of sources, like stock photography, client images, and home-grown images. A case study examines a truly grassroots image building approach.

Non-Traditional Marketing and Non-Profit Marketing

Marketing isn't always direct. Sometimes clients are marketed in unexpected ways, and sometimes clients that serve the community need the boost that marketing design can bring. This lecture explores unique ways of getting the marketing message across, including guerrilla marketing and viral marketing, and ways to tastefully market non-profit organizations. A case study explores the process of developing a brand and marketing materials for a non-profit serving military veterans.

Writing and Presentation

The final word in marketing design is often the word itself. In this final lecture, you'll explore the importance of quality writing and how you can use typography, design, and writing to communicate a strong marketing message. You'll also look at writing as a means of exploring your own concept development. And finally, you'll learn some techniques for putting your best face forward when presenting your campaign concepts to clients.
What Are The Course Projects?
Practical and creative projects that stretch your skills include: poster series, identity suite, market-driven design, brochure and website mockup, non-profit design, and personal project.
What Software or Supplies Do I Need?
Computer with Internet connection.
Adobe Photoshop and Illustrator required. Adobe InDesign recommended.
Basic experience in graphic design and the above software.
What Will I Learn?
Students in this course can expect to learn to:
Conduct research and concept development for marketing campaigns.
Implement a five-phase approach to marketing design projects including research, concept, exploration, design and presentation, and production.
Extend existing brands into marketing efforts with attention to perceived value.
Make informed design decisions based on client research, competitor research, and demographics.
Select and design marketing collateral appropriate to client goals and budget.
Use persuasive design and calls to action in advertising.
Apply different levels of image depth to marketing design projects.
Create visual hierarchy and a strong marketing message using imagery and typography.
Select and apply images from different sources including stock photography, client images, and custom photos and graphics.
Recognize and implement non-traditional marketing approaches including guerrilla marketing and viral marketing.
Identify marketing needs for non-profit clients and design accordingly.
Recognize effective advertising and branding copy.
Use writing to enhance marketing jobs, concept development, and presentations.
Conduct presentations of marketing design concepts to clients.
Enroll today, start tomorrow
Study at your own pace
Complete within 3 months
| Course Tuition and Fees | |
| --- | --- |
| Tuition | $949 |
| Registration Fee* | $50 |
| Total Course Price | $999 |
Registration fees are nonrefundable after 5 days from enrollment. All tuition includes a digital materials fee for course content.
Course Registration Form
To register for this course, use the form below to enter your information and desired start date. An Admissions Advisor will contact you to arrange payment and provide you with an Enrollment Agreement.
Frequently Asked Questions (FAQ)
What Are The Courses Like?
Our courses are project-based. There are no set logins, so you can study at your own pace. In each course you'll complete a series of lectures and projects designed to stretch your creative skills.
How Much Time Do I Need?
This course can be completed in 60 hours or less. You'll have three months from enrollment to complete the course studying at your own pace. Extensions are available for those who need more time.
Who Are The Instructors?
Our courses are developed and taught by our faculty of professional artists, designers, and photographers. This means that you'll learn in-demand skills, get feedback on your work, and build a portfolio of creative work.
Is Sessions College accredited?