For centuries, artists have used paint to represent the physical world. Now you too can learn how to paint online. In this online painting course, you'll learn a traditional approach to oil painting or acrylic painting. Working with a professional artist, you'll study a time-honored approach to painting that enables you to capture proportion, perspective, and lighting in the world around you. You'll learn how to build a foundation with preparatory sketches and underpainting, find out how to mix your paints correctly, and gain control over value through monochromatic painting and color studies.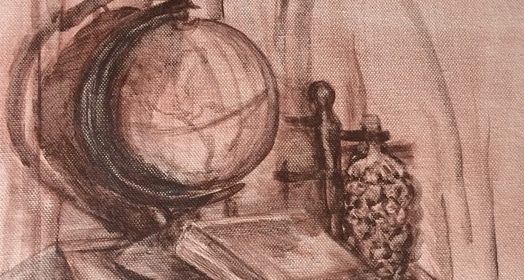 Oil painting by student Joella Frahm
100% online
Project-based
Instructor-led
Study at your own pace
Complete this course in 6-8 weeks
Instructor(s)
The course is taught by the following instructor(s):
Course developed by: Jordon Schranz
Preliminary Drawing

Every painting starts with a number of preliminary drawings. This lecture focuses on the fundamentals of drawing as they relate to painting. You'll look at methods for accurately representing objects in your sketches by using perspective for interest and depth, and applying believable shadows and highlights. Get your sketchbook and some household items ready for the first exercise, where you'll prepare a still life arrangement and explore your subject by drawing it from different perspectives.

Materials, Workspace, and Canvas

The range of paints, brushes, and surfaces that can be used by painters is almost infinite. This week, you'll learn to sort through the options and choose the materials that are best for your needs. Solvents, canvas types, and equipment are explored, along with techniques for safely handling them. Then you'll learn to load up your palette and mix colors.

Light and Value

Value doesn't just mean how much your art is worth in the marketplace—it refers to the amount of light that is present in your subject. Painting is all about representing light values with color, and accuracy is key. This week, you'll learn about the techniques artists use to represent light and dark with paint and how to capture depth through your color choices.

Combining Color in Paint

In this week, you will take your study of light to the next level, exploring the color wheel, color harmonies, and color contrast. You'll learn how colors relate to one another, and how to use these relationships to create interesting effects.

Painting Techniques

Using color and value, you're on the right track to bringing your paintings to life, but you need another major component: technique. Painters use a wide range of practical and stylistic techniques to develop their signature works. You'll learn about some popular historical approaches and styles in this session and explore a start-to-finish process for creating a painting.

Making a Painting

In the final lecture, you'll wrap up the course with a look at the creative side of painting: How to communicate your ideas in paint. Three painting case studies are explored, teaching you about visual metaphors and how to create intriguing compositions as you explore the beauty in everyday objects. You'll also learn techniques for painting in natural and artificial light.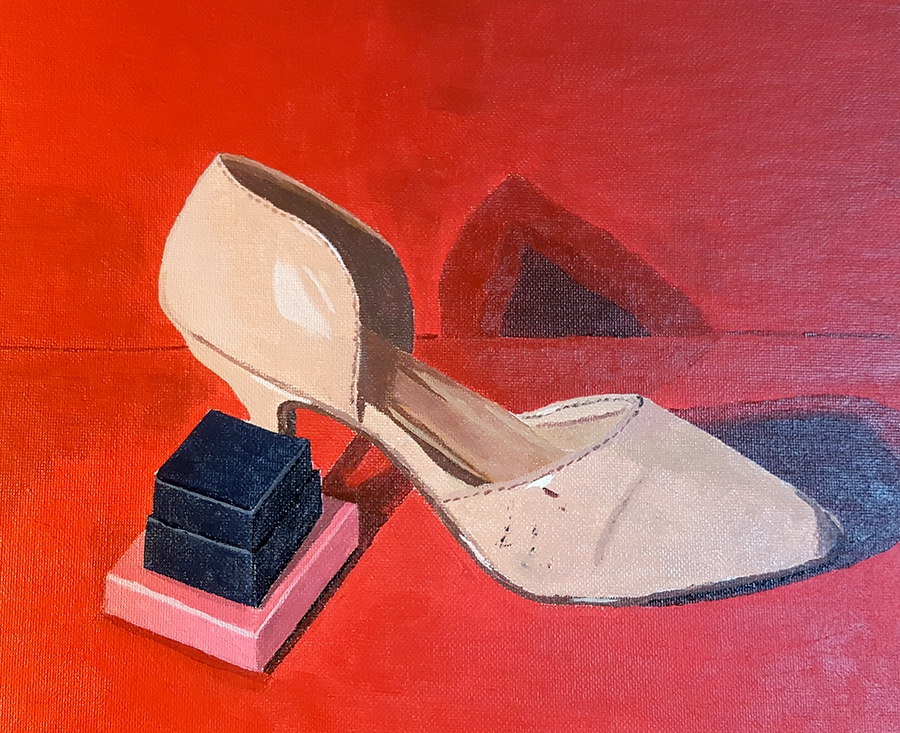 by Rosalinda Martina
What Are The Course Projects?
Learn to paint oil or acrylic using traditional techniques, with projects including preliminary drawing, underpainting, monochromatic and full-color still lifes, and a final project.
What Software or Supplies Do I Need?
Computer with Internet connection.
Oil or acrylic paints, canvas, brushes, and other art supplies (full list provided in the course).
Basic experience in drawing.
A digital camera to submit your artwork.
What Will I Learn?
Students in this course can expect to learn to:
Learn a step by step method for oil or acrylic painting that will provide a foundation for all your future work.
Use basic drawing skills as effective preparation for painting compositions.
Create preparatory pencil sketches demonstrating perspective, shading, and contour.
Select quality paints, brushes, and painting surfaces, and handle them safely.
Load a palette, mix paint colors, and hold a brush effectively.
Prepare a canvas and create an underpainting as a painting guide.
Evaluate value levels in a subject and accurately translate them on monochromatic and color paintings.
Experiment with light sources to create various effects and tones on a subject.
Demonstrate how to brighten, darken, and adjust the saturation of a paint color.
Employ color wheel relationships to create intensity, warmth and coolness, push and pull, and other paint effects.
Apply traditional painting techniques to create realistic and abstract effects.
Create paintings using the alla prima technique.
Choose and compose painting subjects to maximize contrast and visual interest.
Enroll today, start tomorrow
Study at your own pace
Complete within 3 months
| Course Tuition and Fees | |
| --- | --- |
| Tuition | $949 |
| Registration Fee* | $50 |
| Total Course Price | $999 |
Registration fees are nonrefundable after 5 days from enrollment. All tuition includes a digital materials fee for course content.
Course Registration Form
To register for this course, use the form below to enter your information and desired start date. An Admissions Advisor will contact you to arrange payment and provide you with an Enrollment Agreement.
Frequently Asked Questions (FAQ)
What Are The Courses Like?
Our courses are project-based. There are no set logins, so you can study at your own pace. In each course you'll complete a series of lectures and projects designed to stretch your creative skills.
How Much Time Do I Need?
This course can be completed in 60 hours or less. You'll have three months from enrollment to complete the course studying at your own pace. Extensions are available for those who need more time.
Who Are The Instructors?
Our courses are developed and taught by our faculty of professional artists, designers, and photographers. This means that you'll learn in-demand skills, get feedback on your work, and build a portfolio of creative work.
Is Sessions College accredited?