Outstanding Graduate Awards 2023
Douglas Gorham is a former personal fitness trainer and physical education teacher, retired from the Navy. Something of a fitness addict, he hopes his healthy lifestyle will "increase his odds of being able to take many more photographs in the future." His many interests outside photography include spending time with his wife, walking their dog, attending church services, traveling, visiting new places, and experiencing different cultures. He is a world traveler who has had the good fortune to visit 14 countries and live in Spain, Italy, and the Philippines.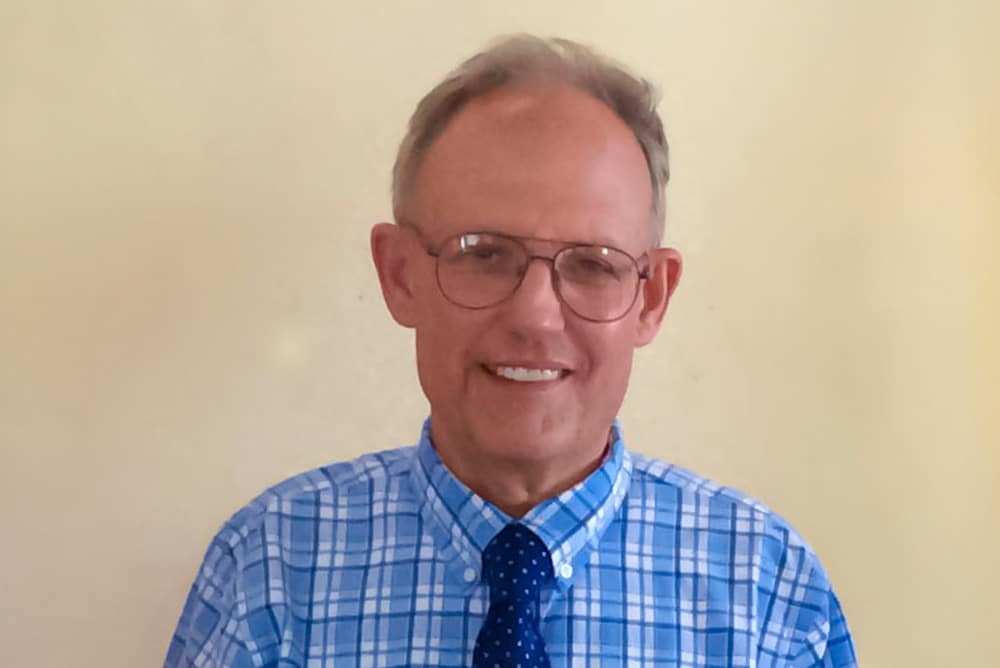 According to Douglas…
Areas of strength: I feel my area of strength is Event Photography. I particularly like covering sporting events. I have found a niche volunteering to take photographs for the Vandenberg Space Force Base Moral, Welfare and Recreation Department covering their intramural sports program.
I played a variety of intramural sports during my 24-year Navy career and know their importance in fostering teamwork, building esprit de corps, and strengthening unit cohesiveness and morale. I provide the Director of this department with my best shots and he shares them with the base chain of command and the players, who are military men and women stationed on base. It shines a light on this special program.
During my coursework at Sessions, I took photographs of the base soccer and volleyball programs. Since graduating from Sessions, I photographed the Vandenberg 2023 Triathlon. Additionally, I photographed a couple of events for the Air Force Entertainment Department. These included a Rock Fest concert featuring the two time Grammy nominated group Hoobanstank and the BMX Wheels of Freedom performance on base.
Benefits of studying online:  I loved the fact that I didn't have to leave my home (except for shooting photographs) and could set up my own schedule to accomplish each week's assignments. I am very self-motivated so this type of program was suited for me. There was a point in the program at the beginning where I really struggled with Photoshop and Lightroom but I pushed through and started to understand and pick things up. These programs were both brand new to me so getting comfortable using them just took some time and extra effort at the beginning.
Best thing about Sessions College: I would have to say that the people who work at Sessions are the best thing about the school. Everyone I came in contact with was top notch. My Academic Advisor Brian Lorti was outstanding and he explained to me at the beginning of the program how everything worked and what would be expected of me. He quickly answered any questions I had along the way and he is a wonderful representative for the school.
What classes or instructors made a difference? I really liked my instructors at Sessions and found them to be extremely helpful and wonderful teachers and mentors. I particularly enjoyed the Landscape Photography class taught by Taz Tally and his enthusiasm for this type of photography was infectious. His enthusiasm also spilled over into his Color Correction class which I found fascinating. Another class I really liked was Lightroom taught by Felicia Kieselhorst. She taught me the ins and outs of this powerful program and her mentorship was invaluable. I also learned a great deal about lighting in her Photography Lighting and Planning class. Last but not least, I need to mention Melanie Fiander who taught and shared her knowledge of Commercial Photography and sparked my interest in this area.
Creative and/or  professional goals after graduation: I want to continue to practice the skills that I learned while attending Sessions by taking on a variety of projects for the Vandenberg Space Force Base Morale and Recreation Department and covering events put on by the Air Force Entertainment at Vandenberg Space Force Base. Additionally, I want to continue to work on developing my skills as a landscape photographer. I also want to stay current with both Lightroom and Photoshop. I am amazed with the updates that are constantly going on with these two programs and I enjoy using them in post-production.
Portfolio link: My portfolio is on my website – https://www.doug-gorham-photography.com/
"I always enjoyed reviewing Douglas's work. Douglas has developed a strong ability to create compelling compositions and I always enjoyed reading his interesting discussions of his own work and other students' work."