IRC Competition Winner: Sarah Martinsen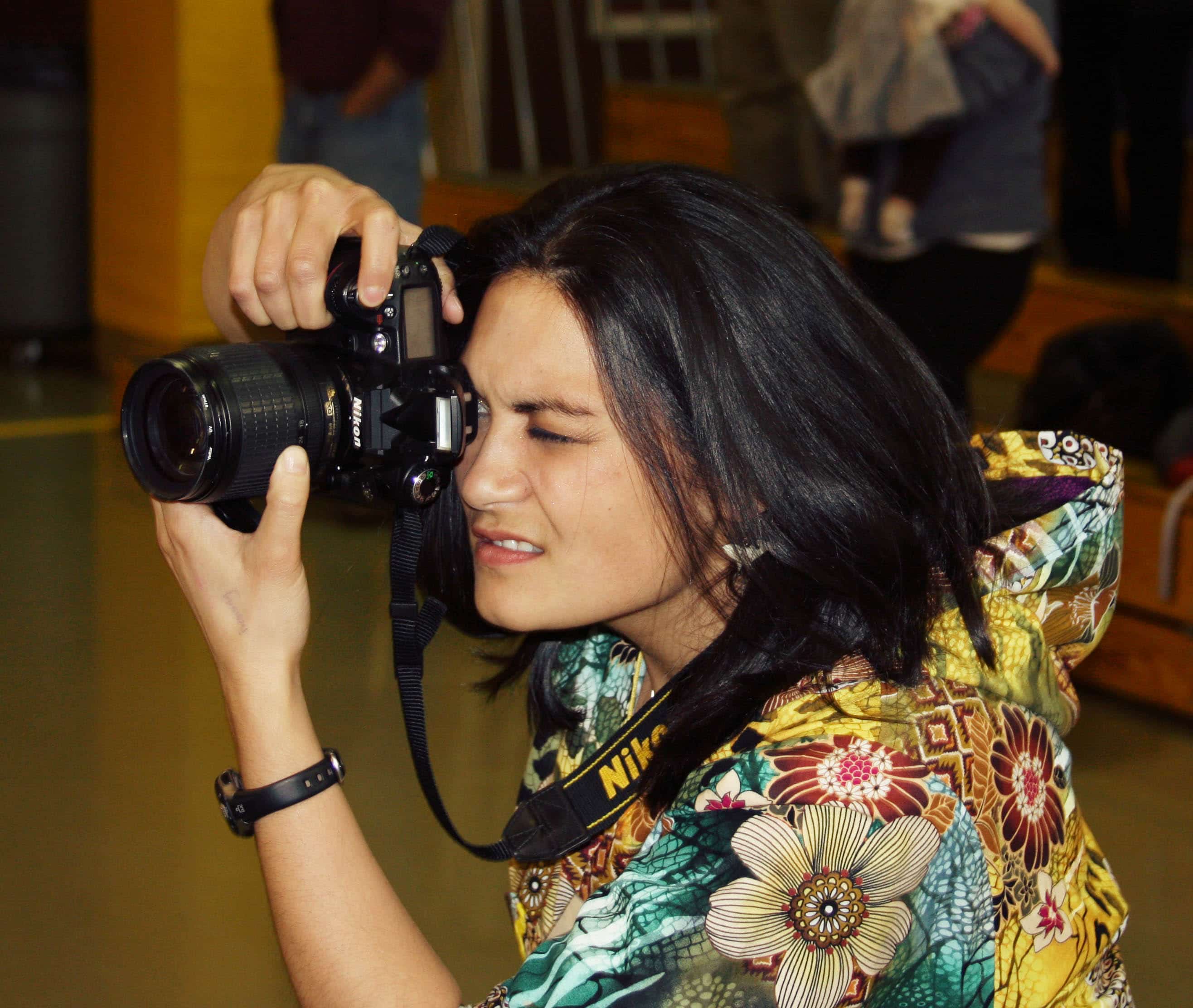 After two months of designing and two weeks of deliberation, we're delighted to announce the IRC Competition has a winner: Graphic Design Certificate student Sarah Martinsen.
The IRC Committee were presented with an extremely difficult task choosing among some very high quality work from seven finalists, but Graphic Design student Sarah Martinsen's accordion style design stood out as the winning piece. At the IRC competition page you can see a presentation of Sarah's work and a gallery featuring the other finalists.
IRC Phoenix Development Director Nicolle Walker commented that they found Sarah's entry to be the most unique and striking design. "Our marketing team felt that the accordion design was unlike most other brochures being used by non-profits making it very eye catching. From a branding perspective, this entry seemed to have adhered most closely with the IRC's branding guidelines and general image."
As you might expect with a non-profit, cost of production was a factor in the decision compared to other entries. "From a standpoint of cost," said Walker, "the accordion design would prove less expensive than a bound book which is an important consideration for a non-profit. The use of select large images and the effective blend of text and image gives the piece good flow."
Sarah Martinsen is a marketing professional who works for a tribal community college in the remote town of Barrow, Alaska. Sarah has a background in fine art/illustration (with a BA in Studio Art from University of Colorado), but in recent years she discovered she was "smitten with Graphic Design" and enrolled at Sessions College to further her art education.
In spite of many commitments at the time, Sarah immediately decided to enter the spring IRC competition when it was launched in April. "The fact that it was a competition to create on behalf of a good cause made it a must; I knew that if I won, it would be not only a great portfolio piece and something to be proud of, but incredibly rewarding knowing that I lent a hand in something more meaningful than just a brochure design."
Please join us in congratulating Sarah on her achievement. We also want to thank the finalists and all students who took part for making this a strong competition in which the quality of work was a credit to Sessions College. Finally, our thanks to the faculty judges Kristen Becker and Margaret Penney who helped select the finalists and whose feedback helped kick all the final entries up a notch.
Stay tuned for information on our next Design Competition client, coming soon!
Visit sessions.edu for more information on Online Certificate Programs at Sessions College. Make sure you request our latest catalog and check out Vocational Program Admissions. 

Sessions Staff is a restless soul who loves to share Campus News stories with current and prospective students.