Meet Brian Lorti, Military Student Advisor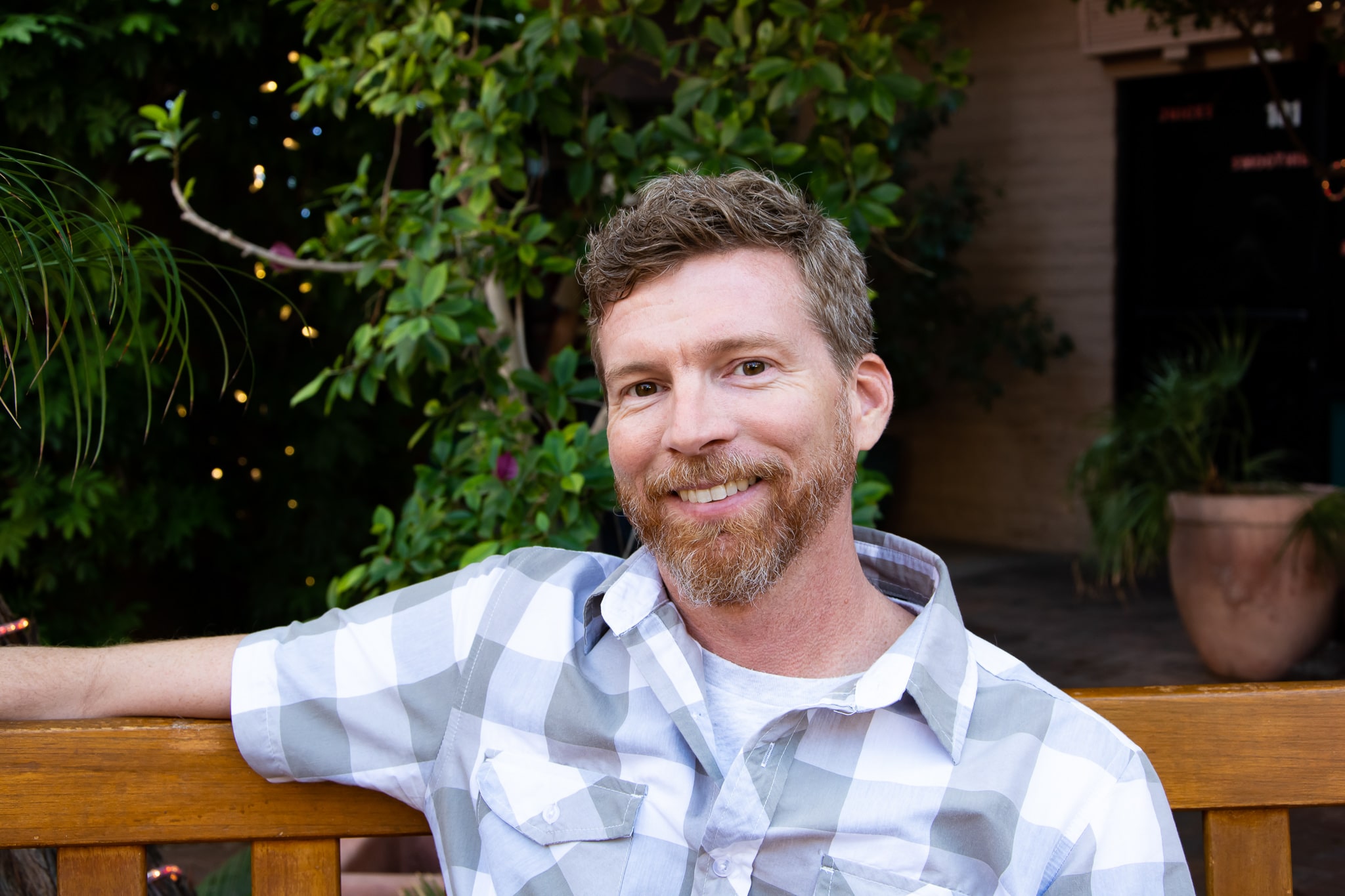 At Sessions College, we are always looking to expand our student services and in December 2018 we are excited to add Military Student Advisor Brian Lorti to our "S Team."
An Army veteran who served in Iraq, Brian is an IT pro whose goal at Sessions is providing advisement and support to our students who are active military service members, veterans, and spouses. We asked Brian five quick questions.
Q: Brian, you have an information technology and logistics background. What inspired you to study technology?
Having graduated from high school in the mid-90s I entered into college in the midst of the dot-com boom. The potential of the world wide web and technology was evident and the field was rapidly growing. When I joined the military I was able to choose a job in signal communications. Afterwards, I pursued and completed my Bachelor of Science in Network and Communications Management.
Q: You also recently ran an apparel business and are the proud owner of a screen printing press. How did that come about?
In high school my friends and I used to screen print shirts with photos we took and designs we made. Fast forward 15 years, and I wanted custom shirts for myself and my softball team so I designed a logo and had them made. Shortly thereafter I purchased a small press and began designing printing my own shirts to wear. This quickly grew from a hobby, printing shirts for friends and family, and into a business.
Q: Can you briefly talk about your military service (for which we thank you) and how it inspired you to look for ways to help service members?
The military is the world's largest fraternity and you never forget the people you meet. I didn't know what to expect when I enlisted but I what I found was an extended family of brothers and sisters. A bond is forged between those that serve together that is stronger than I would have believed possible. It is why I feel I have a connection to all service members and have a desire to help them succeed in any way possible.
Q: In what ways do you think military service can provide the skills and discipline to succeed in an educational program or other life goal?
I joined the military to take a break from college and get real world experience. It was one of the most important decisions of my life. Prior to joining I lacked the focus and discipline to succeed. In the military you are given a job to do and you don't really have the option to slack off or fail. I learned to apply myself fully to any task I was given and any goals I sought to accomplish. I developed confidence and the knowledge to know that I was the most important factor in my success academically and in my career.
Q: Give us five adjectives to describe your online learning experience so far:
Flexible, efficient, innovative, independent, focused.
Visit sessions.edu to find out more applying a range of education benefits including GI Bill benefits, Tuition Assistance (TA), and MyCAA scholarships to a range of online degree and certificate programs in Graphic Design, Web Design, Digital Media, Photography and more. 

Sessions Staff is a restless soul who loves to share Campus News stories with current and prospective students.