Sessions College Launches New BFA in Graphic Design Program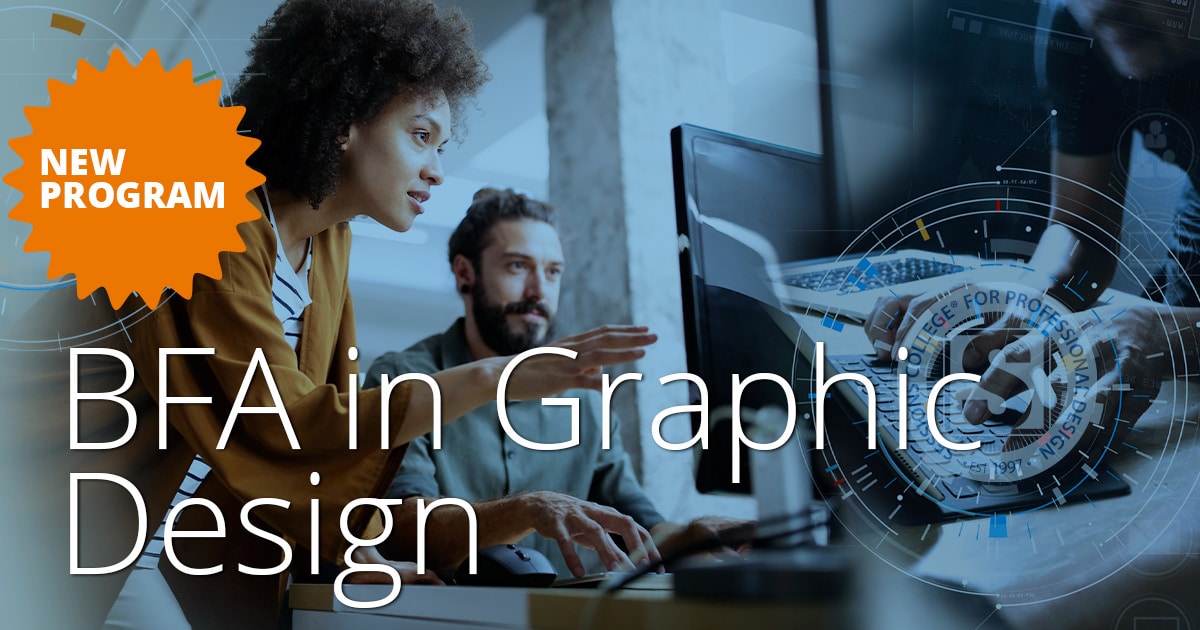 In this article, Sessions College President Gordon Drummond discusses the launch of a new BFA in Graphic Design program at Sessions College. Founded in 1997, Sessions College is a fully online college of visual arts offering degree and certificate programs in a range of subjects. The new BFA program is the college's first Bachelor's program. 
On behalf of us all at Sessions College, I am delighted to announce a truly historic event: The launch of our first Bachelor's Degree program—the Bachelor of Fine Arts (BFA) in Graphic Design.
Effective Friday, October 9th, Sessions College invites new and returning students to apply to a highly innovative new BFA in Graphic Design program, with classes starting January 4th, 2021. As a grizzled veteran in arts education, instructional design, and accreditation, it takes a lot to get me excited about a new program, but I could NOT be more excited about the innovative features of the BFA and about what the program's release means for our institution, our students, and our faculty.
During the COVID-19 crisis, our Education team led by Dr. Meryl Epstein and Graphic Design Department Head Andrew Shalat have been working tirelessly to develop, design, iterate, and approve our finest program yet.
What's innovative about the program? Click here to view the BFA in Graphic Design program page in a new window. Or just keep reading…
Fundamentally, the Sessions College BFA in Graphic Design program is one of the few online Bachelors programs actually designed for adult learners. Here are some of the attributes that we are excited to offer our students:
An Online BFA. Students who enroll will earn a BFA, 100% online. Most creative professionals know that the BFA degree is the gold standard, because 75% of course credits are focused on art/design studies. It shows that you worked intensively on your craft.
A program designed for online. Students will take advantage of a program that is specifically designed for online, not adapted from a live classroom format. In our COVID era, where there has been a mass exodus in higher education to delivering classes over Zoom, it's really important to study at an institution that knows how to teach and assess student learning online. Online education has been our sole focus since 1997.
Join a program for working adults everywhere. Students can study anytime, anywhere. With weekly deadlines and no set login times, the program is accessible to students in different time zones across the U.S. and overseas, regardless of location. We're proud to deliver education to students from dense New York to remote Alaska, and more than 90 countries abroad.
Earn your degree in under four years. Students will experience an intensive program that enables them to graduate in under four years. We challenged the four-year degree model, by designing a program that is 3 years and 4 months long. Our goal is to help you graduate efficiently and effectively, so you can blaze a trail in your next career.
Experience and a fresh perspective. Students will enjoy individualized feedback and mentoring from our most qualified veteran faculty—and they will also learn from some very exciting, industry-leading professionals who are new to Sessions College. The BFA program combines the insights of our faculty who have taught online for many years, with the fresh perspectives of new faculty with new ideas. (We'll be introducing these faculty members in the weeks that follow.)
Customize your educational plan. Working with faculty, students can design their coursework in their upper-level courses in alignment with their creative or career aspirations. If there is a specific area or genre in art/design that you wish to develop or explore, we are committed to helping you develop relevant skills and a deep portfolio of work.
Focus on research, presentation, and critical thinking. Design employers are looking for graduates with a well-rounded skillset: the ability to conduct client research, to deliver effective presentations, to write and fulfill creative briefs, and to provide solutions to business problems. Our BFA students will be challenged to conceptualize, create, and present individual, multifaceted project work.
A focused, professional portfolio of work. At the end of the program, our goal is that students graduate with a portfolio that showcases specific strengths in the student's chosen area(s) of study or creative expression. That is the goal that we will work towards, together.
Education you can afford. At Sessions College, students have always attended an institution that is recognized for its affordable tuition, so that they can graduate without a mountain of debt. Did you know that most BFA programs have $100K+ or even $200K tuition? At Sessions College, we believe our low per-credit program tuition makes sense when combined with available aid sources and starting salaries in the art/design field. There are no hidden fees, no textbooks to purchase, and full-time and part-time students are charged at the same tuition rate.
As a closing thought, I want to thank all the staff, faculty, advisors, and students who have made this new program possible at a uniquely challenging time for our society and for higher education system. You can't limit creativity, and what could be more creative than education?
If you are interested in the BFA program, please visit the BFA in Graphic Design information page and contact our friendly Admissions team at admissions@sessions.edu. And look out for more information on program features, how the program was created, featured faculty, and more, this fall.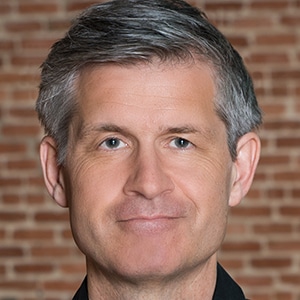 Gordon Drummond is the President of a Sessions College, where he is Director of Instructional Design, among many roles. He's passionate about education, technology, and the arts, and likes to surround himself with more talented people.