Free Font Friday: Stardos Stencil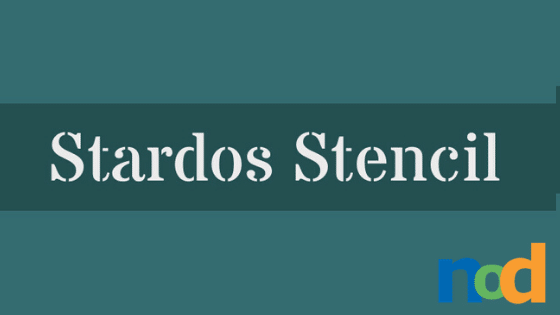 Stardos Stencil is a serif stencil typeface created by Vernon Adams. It's clean and legible like you would expect from a serif with a bit of added military flair. It's got a good degree of weight variation in its strokes making it flexible in application, well suited for both small and large use.

Stardos Stencil comes in 2 weights, both of which have decent readability, though the bold version can become a bit difficult to read at smaller sizes. Once you get to a certain size, the stencil gaps in the letterform can't be perceived and it functions just as a regular serif would.

I think Stardos Stencil is best used for display purposes. When used sparingly, its subtle character is given more of an opportunity to shine. You can use it for posters, hero images, or logotypes.
Unlike other stencil typefaces, the military vibe will be tough to escape with this one, though it's not impossible. Depending on the fonts you pair it with, it might also work well on packaging, particularly so for something like wine. In this case the stencil aspect would be reminiscent of the type used to label barrels for aging. You can find Stardos Stencil in both regular and bold weights here.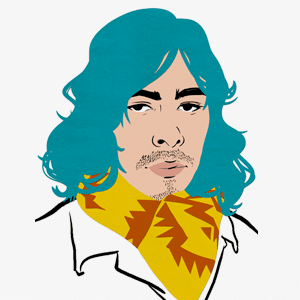 Taylor is the Managing Editor of Notes on Design. Taylor is a graphic designer, illustrator, and Design Lead at Weirdsleep.