First published in 1980, Rapid Viz: A New Method for the Rapid Visualization of Ideas by Kurt Hanks and Larry Belliston quickly became a classic text for industrial designers but its techniques offer benefits that extend far beyond the limits of the field.
Rapid Viz distinguishes itself from other drawing books upfront. Rather than teaching readers techniques for depicting life on the page in a realistic fashion, Rapid Viz focuses on communicating ideas, and doing so quickly. The techniques shared focus heavily on construction and perspective and how simple shapes and tricks of the pen can be used to quickly depict all forms of objects and scenery, both organic and manmade. While by no means comprehensive, the book provides readers with a basic set of tools that, as promised by the title, will rapidly increase creative output.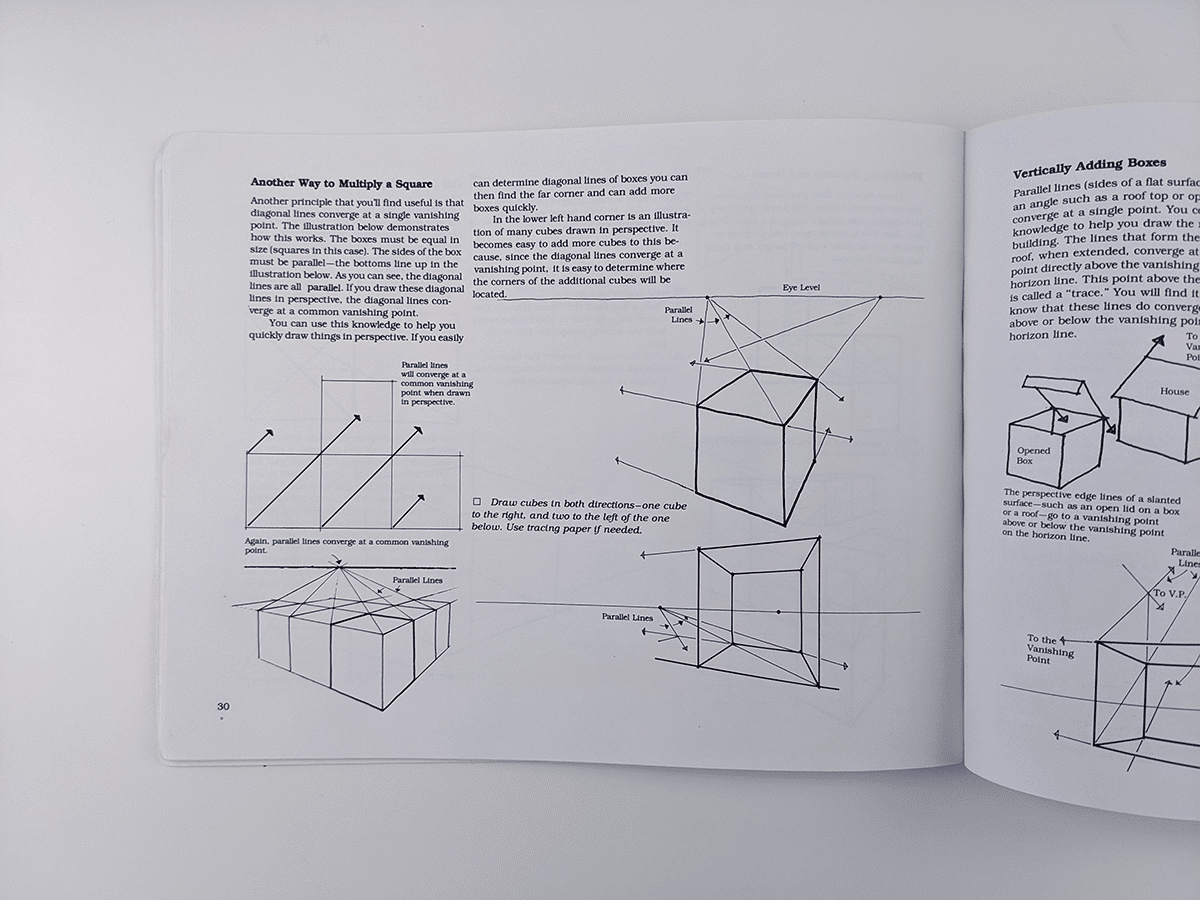 The book begins with a brief section reflecting on the author's own journey towards reaching drawing proficiency, before outlining an evidence-based plan of action designed to guide readers through common pitfalls and hazards along the way.
Accessibility is one of the key tenets of this book. By using simple explanations, and materials readily available to all, Rapid Viz paints the process of learning to draw as a skill obtainable by anyone. With a focus on real-life situations, Rapid Viz uses positive reinforcement and a learn-by-doing approach to show its readers just how easily drawing can be adapted to a variety of abstract ideas to bring them into the concrete realm.
By encouraging readers to think of drawing as a language, the book then goes on to provide the basic building blocks, like grammar and vocabulary, which are necessary for expression. As it turns out, much like the process of language acquisition for babies, you don't need too much to get started.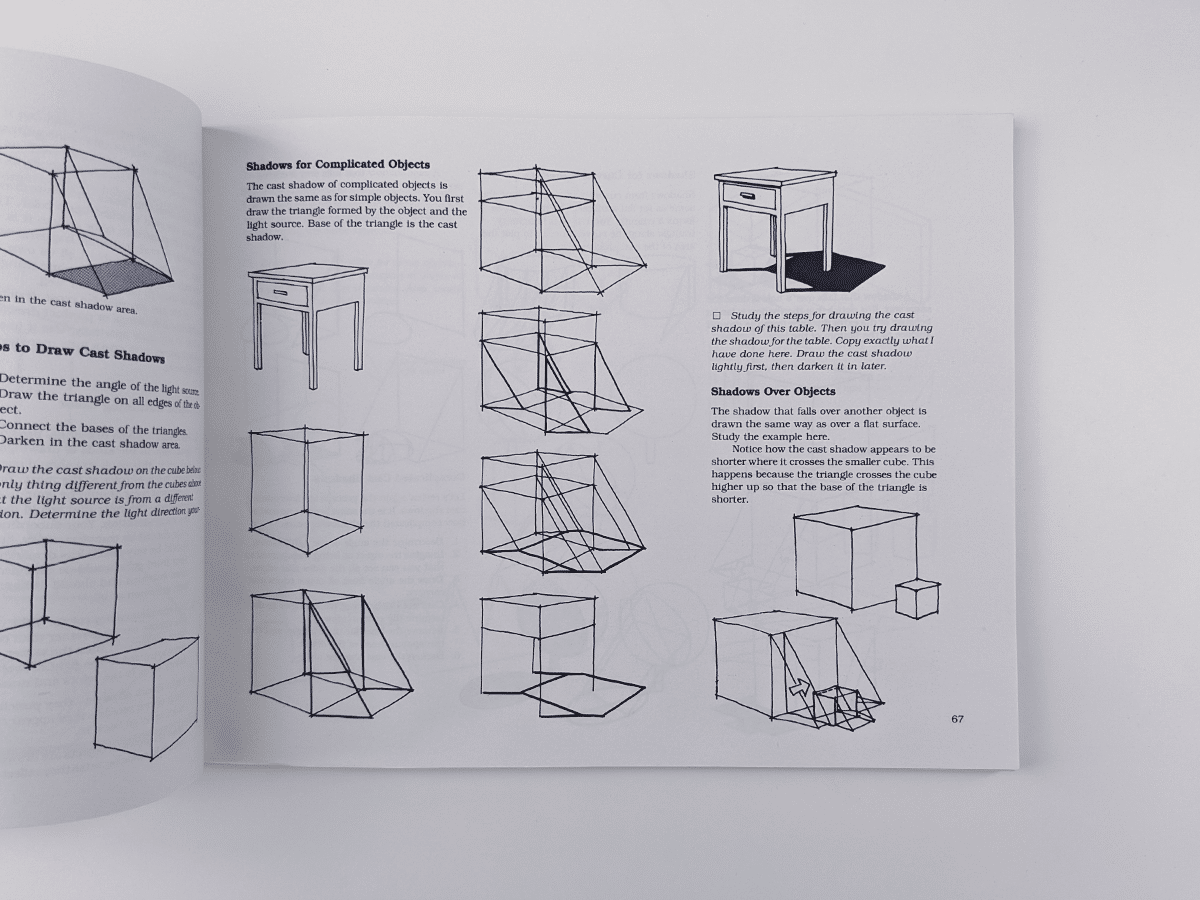 Rapid Viz places a lot of importance on boxes, both in the ability to construct them and recognize perspective's effects upon them. Using a box as a basic unit of construction, the bulk of the drawing techniques discussed in the book explore the ways in which a box's proportions are distorted by perspective, and how to multiply and divide it's sides in space.
Without spending too much time on theory, the book then transitions into practical examples of how these basic techniques can be used to form household objects, buildings, and scenery. The remainder of the technique-centric sections focus on adding fidelity to the drawings, with color, shading, and contour lines rounding out the basic visualization toolkit.
The final section of the book is dedicated to workflow. Beginning with thumbnails in the iteration stage and gradually refining the work before arriving at a final drawing, the bones of the process are as relevant today as they were at the time of the book's publishing. While the use of transparency and vellum may be less common today than it was 40 years ago, the insights into the creative process make this section still well-worth a read.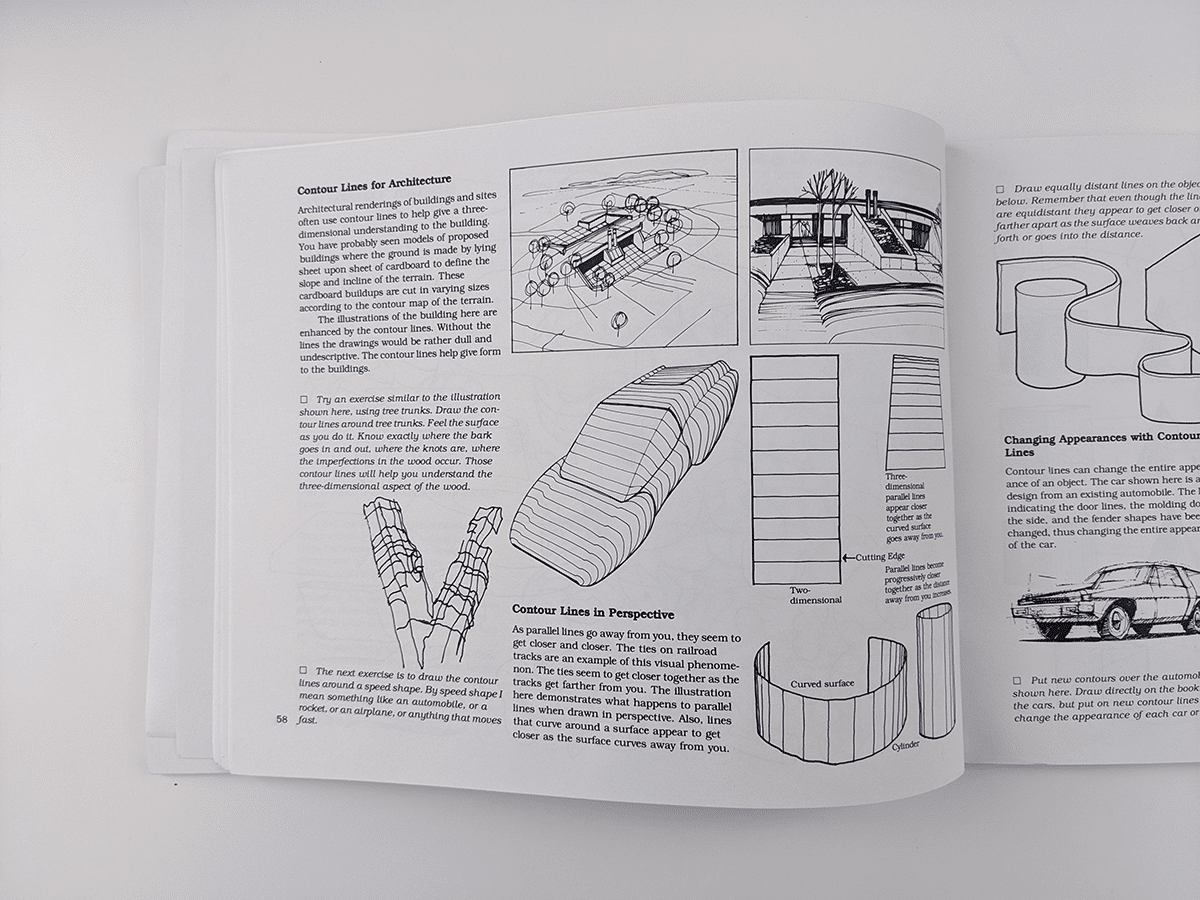 If you find the prospect of learning to draw to be intimidating or perhaps have tried and failed in the past, Rapid Viz does a great job of demystifying the process and providing a set of simple, actionable tools that makes drawing approachable for anyone.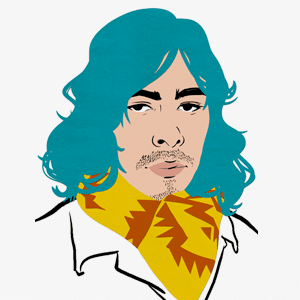 Taylor is the Managing Editor of Notes on Design. Taylor is a graphic designer, illustrator, and Design Lead at Weirdsleep.