Self-Styled: Katsuya Terada
Katsuya Terada is a world-renowned Japanese illustrator known for his sketchy style and powerful imagination. With the likes of Guillermo Del Toro and Katsuhiro Otomo, creator of perhaps the world's single most famous manga and anime series, Akira, counted amongst his fans, Terada is an artist of truly legendary status.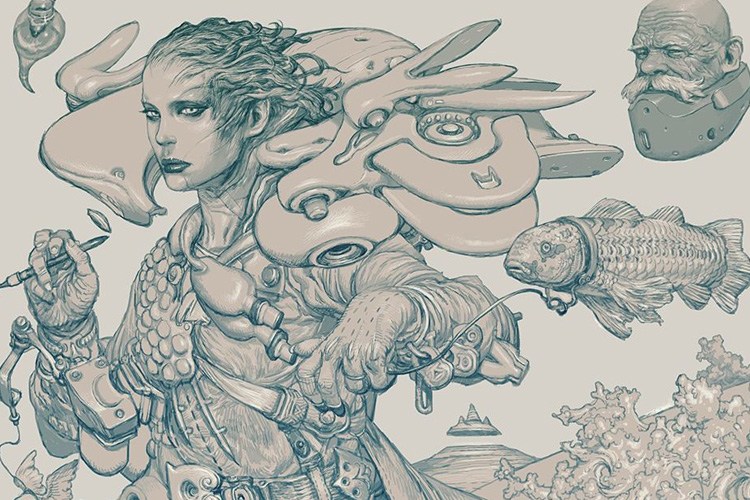 While Terada, the self-proclaimed "RakugaKing" (a portmanteau born from the Japanese term, rakugaki, translating to doodle), is most known for his graphic line-based work, his body of work as a whole has seen him transition seamlessly from his comic-based style to more painterly, rendered work. More recently, he's also begun to bring his 2D worlds into the third dimension using a tool called Nomad Sculpt on his iPad. In addition to his detail-rich sci-fi characters, he also often dips into fantasy and even the more mundane aspects of modern life, like tired men who love coffee.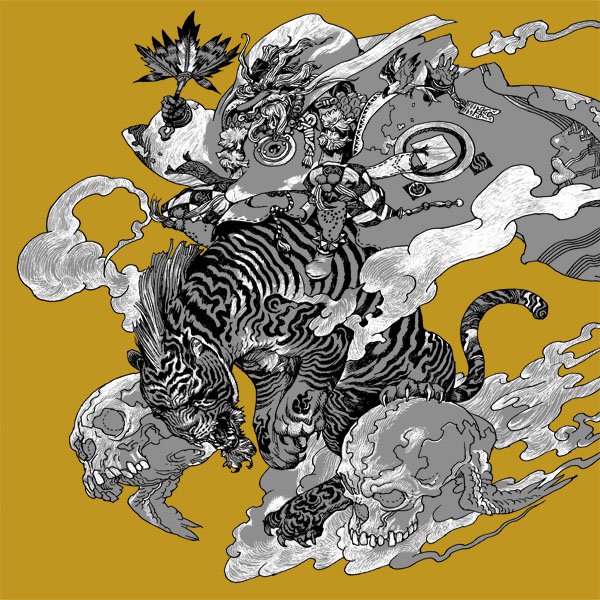 The wide range of styles and subject matters is part of what makes Terada such an enigmatic force in the art world. Despite having contributed to several major film productions, comics, and print publications within the videogame space, the bulk of Terada's work consists of his doodles, appearing to be the result of an unceasing compulsion to put pen to paper. The man seems to never stop drawing.
Regardless of the medium, there are some trademarks of his approach to mark-making that give his work the signature "Terada" look, so let's examine some of them in closer detail. The first and most obvious is his use of line. Terada cites French comic artist Jean Giraud, more commonly known as Moebius, as one of his major influences, and Terada's use of line creates a clear visual lineage tying his work to that of the legendary Frenchman. There are some key distinctions to be made between the two, though.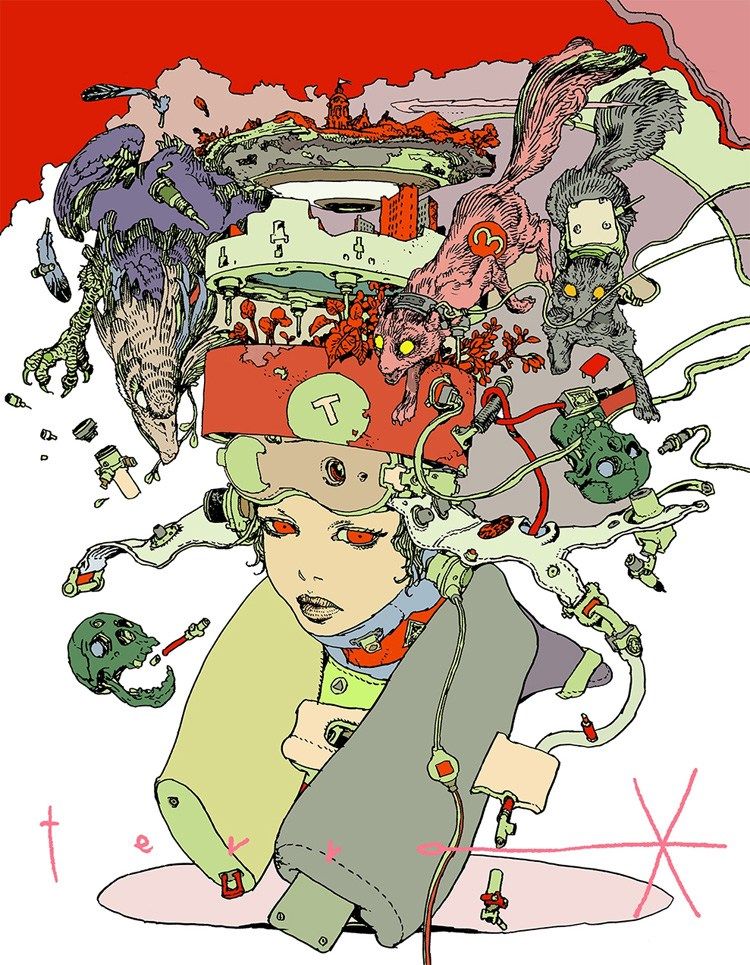 One of the defining aspects of the Moebius look is a thin, clean line. In contrast, Terada often uses lines of varying weights, employed in a much looser fashion. Unlike the clinical precision found in the works of Moebius, Terada's line-based drawings have a loose, expressive quality that nicely complements the dynamism of their compositions and subject matter.
Speaking of subject matter—Terada loves drawing girls. Girls with swords, girls with wings, zombie girls, and robot girls, each imbued with a strong sense of personality and packed with details that give the viewer the sense they've just caught a glimpse into another universe. This is perhaps what Terada does best. His works are full of details born of his seemingly stream-of-conscious doodle-based approach to world-building that results in intriguing characters for whom every detail of their appearance serves to add an additional level of richness to the piece's narrative.
More than any single visual characteristic, it's the presence of this intangible quality, whether found in his more rendered paintings or his quick doodles, that's responsible for the insurmountable chasm in imagination that separates him from his imitators. While you may be able to recreate his mark-making through careful study, the true magic of Terada's style lies in his imagination.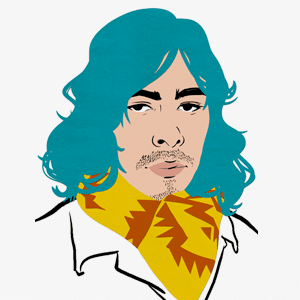 Taylor is the Managing Editor of Notes on Design. Taylor is a graphic designer, illustrator, and Design Lead at Weirdsleep.