Why They Work: J.C. Leyendecker
J.C. Leyendecker was a German-American illustrator who worked during the period known as the Golden Age of Illustration, from the 1880s to the 1920s. Leyendecker completed 322 covers for the Saturday Evening Post and is credited for popularizing several major cornerstones of American culture, such as the New Year Baby, playing football on Thanksgiving, and even the red-clothed, plump, jolly Santa Claus. Leyendecker's work also had a large influence on Norman Rockwell, to whom he served as a mentor.
Leyendecker was gay at a time when it was very dangerous to be so, and as a result, he led a very private life. He rarely permitted interviews and upon his death in 1951, per his instructions, Charles Beach, his partner of 50 years, destroyed all his records and correspondence. For these reasons and because he never had kids, very little is known about his history and personal life. Fortunately for those looking to learn the Leyendecker way, everything we need to know can be found within his prolific body of work. So in today's Why They Work, let's take a look at some of the contributing factors of J.C. Leyendecker's iconic style.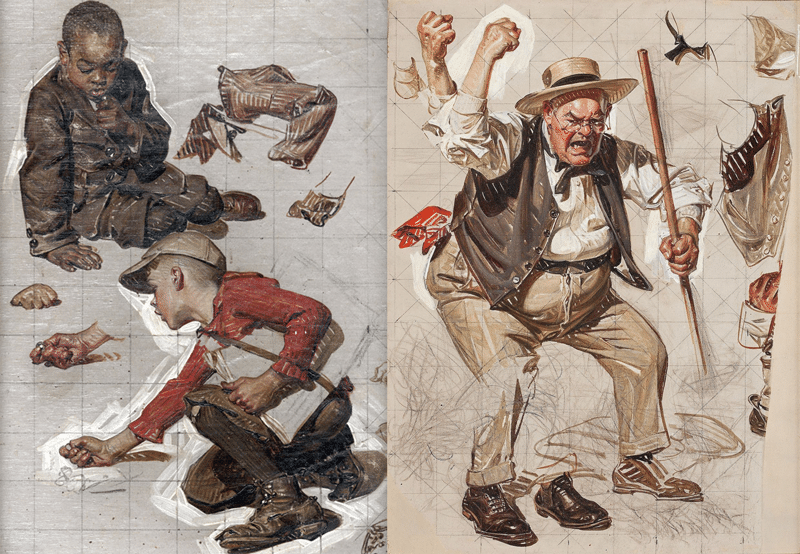 Leyendecker was a draftsman through and through. A true artist's artist. Before setting out to paint his final, he made several rough drafts, rehearsing the brushwork of every element until he got it just right. Considering the somewhat loose, lively feel of his final drafts, it's interesting to see that they are actually quite tight and intentional.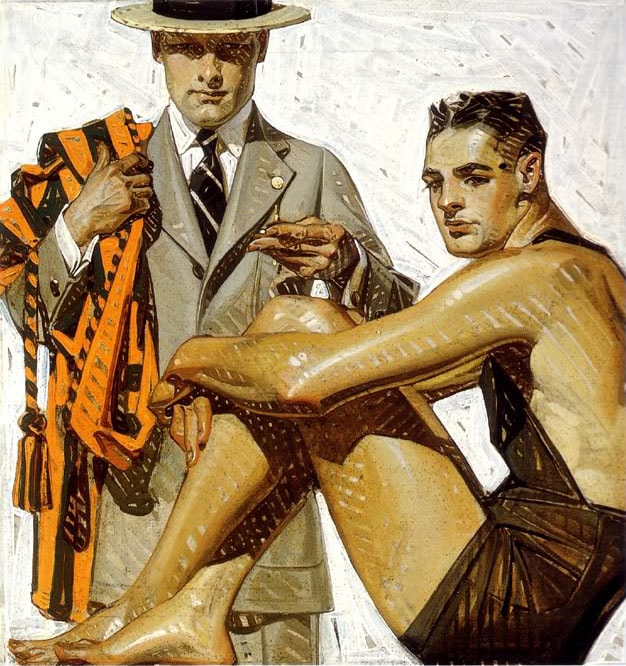 Another signature characteristic of Leyendecker's brushwork includes his use of hard-edged parallel brushstrokes, which he often employs in a hatching fashion to add value and blend color. Also visible in the image above and perhaps the most immediately recognizable aspect of Leyendecker's brushwork is the manner in which he applied white to his backgrounds, using long, straight, intersecting strokes of white and allowing some of the board to show through.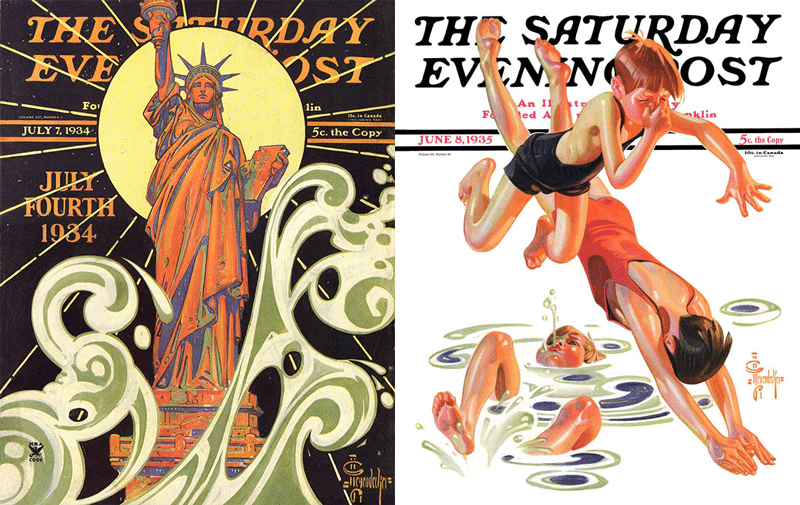 Leyendecker was also very playful in his use of color, particularly so with skin tones. He found ways to incorporate a wide variety of unlikely hues, briefly touching down on surprising parts of the color wheel, sometimes giving his figures an almost iridescent quality.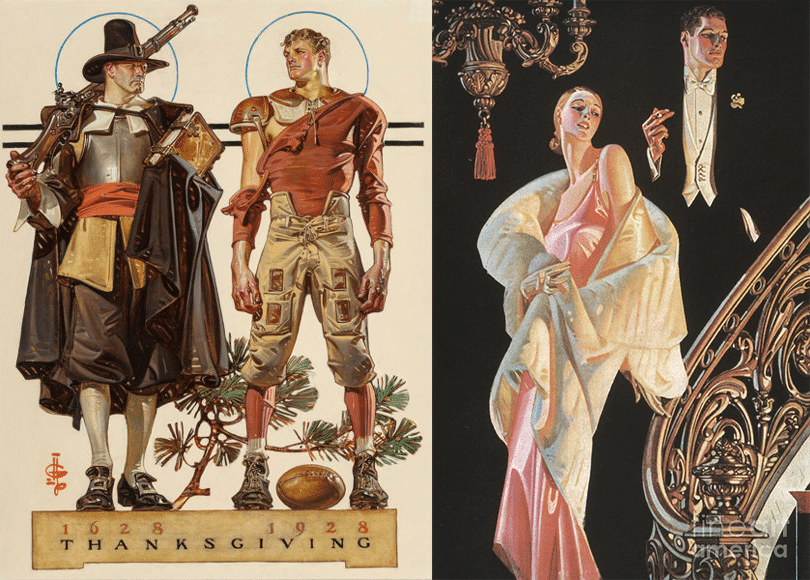 His figures were highly stylized, exaggerated in proportion and form to great effect. The often smaller heads and larger hands of his men gave them a larger than life, heroic aura, while the rounded curves and elongated necks of his women were the embodiment of elegance. Leyendecker was also a master of subtle expressions, always using hands to communicate a great deal of character. A closer look at any one of the pictures in this article will reveal just as much.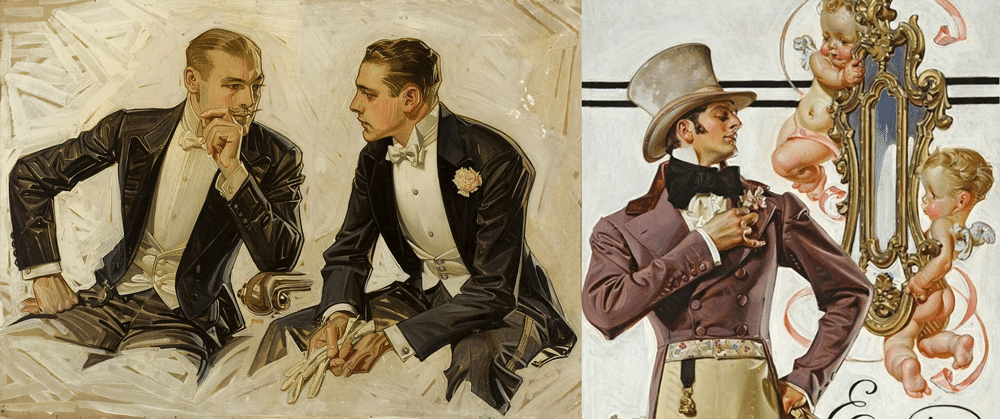 Though his place in American illustration history may have been overshadowed by his contemporary, Norman Rockwell, Leyendecker remains a favorite among many illustrators today. One look at any of his work and it's easy to see why. His careful, measured preliminary work granted him a great deal of confidence in his final draft, lending them a sometimes loose, and playful quality packed full of his subtle genius. His larger than life figures and narrative compositions captured the hearts and minds of a nation, leaving cultural impacts larger than he nor anyone could have ever imagined, and that is… why they work. Take a look below for more examples of Leyendecker's genius.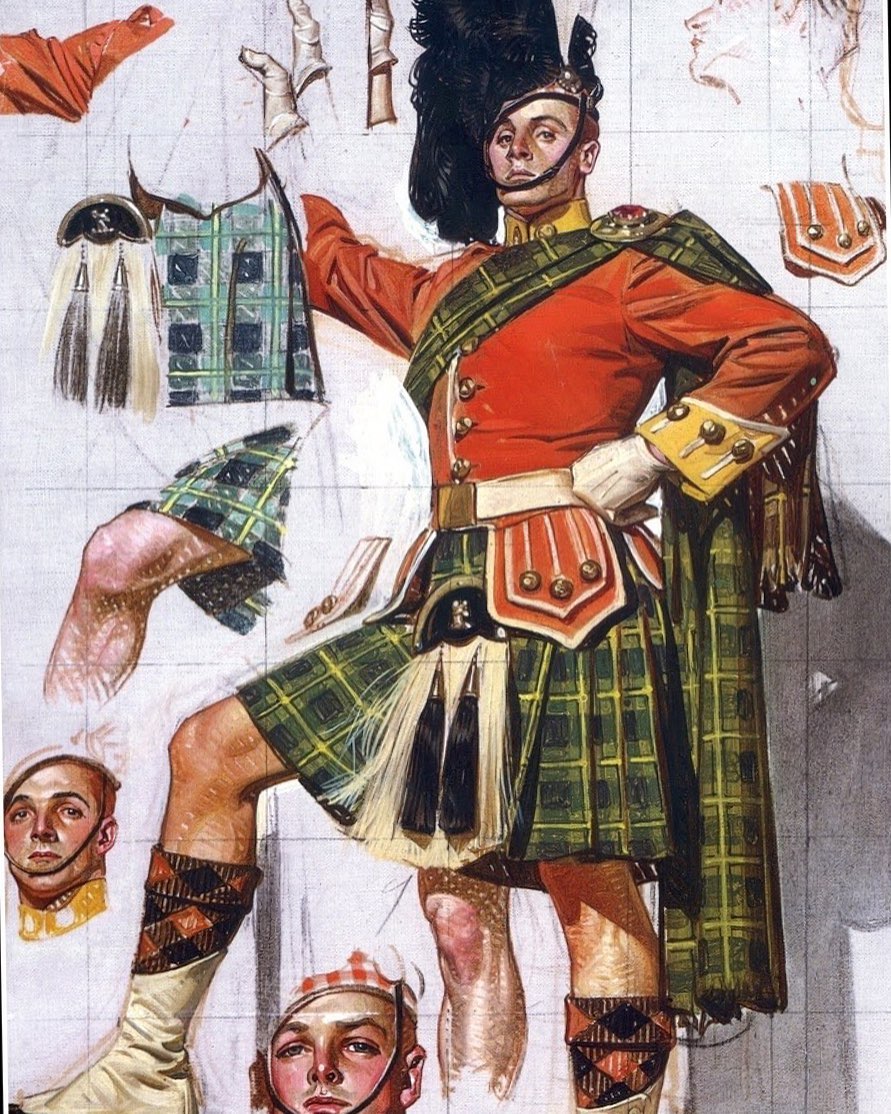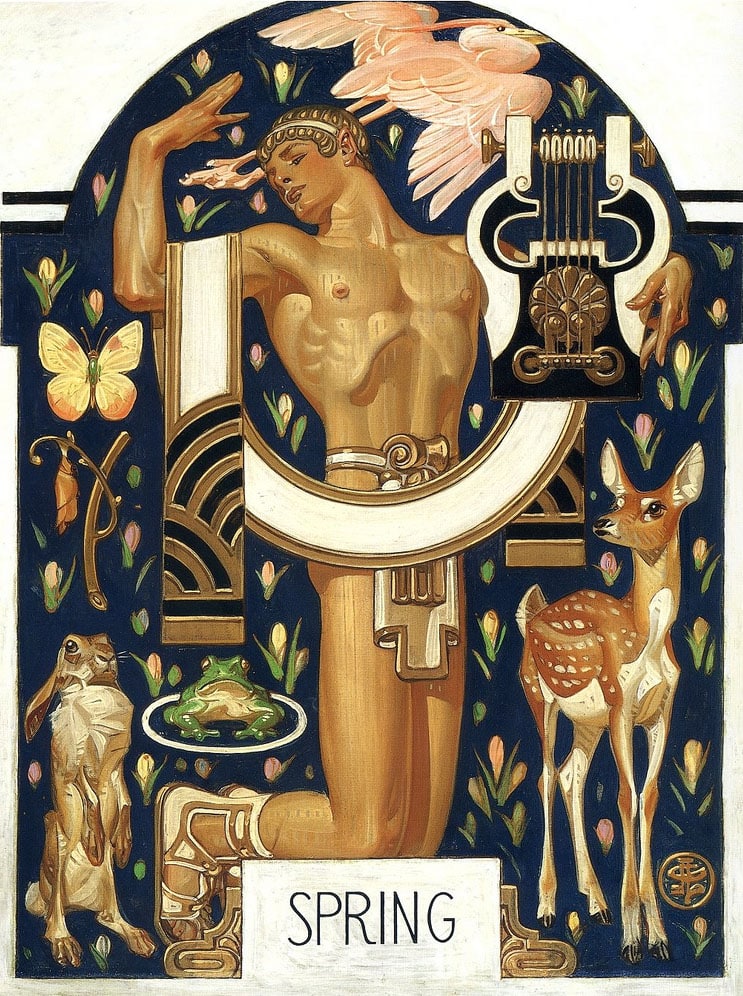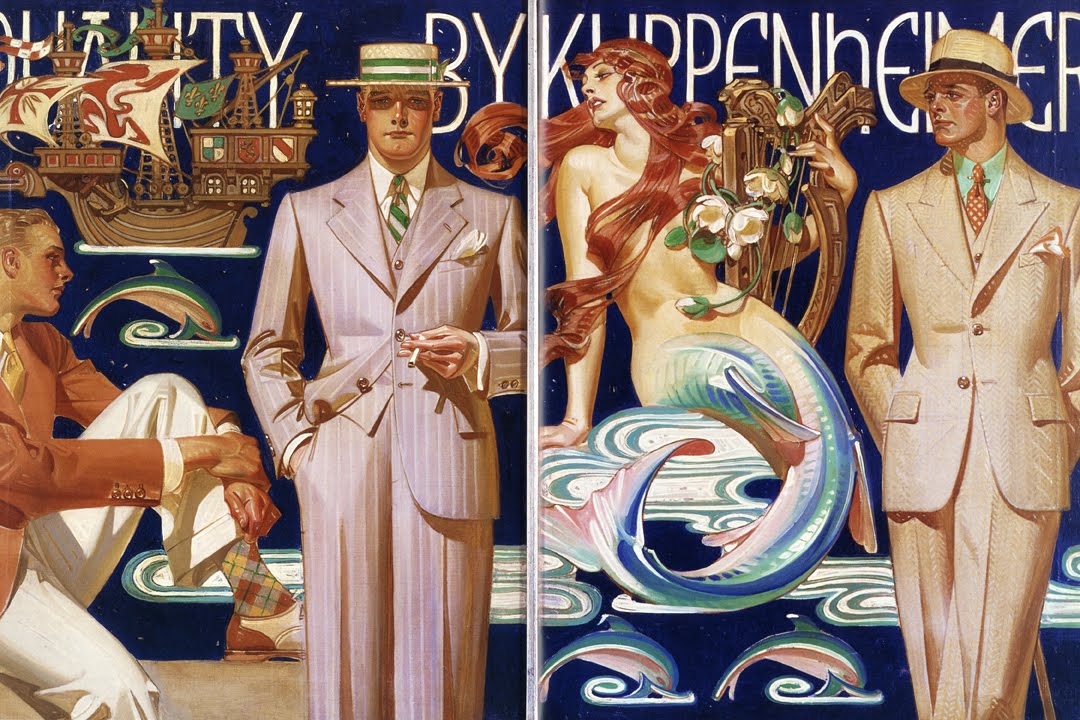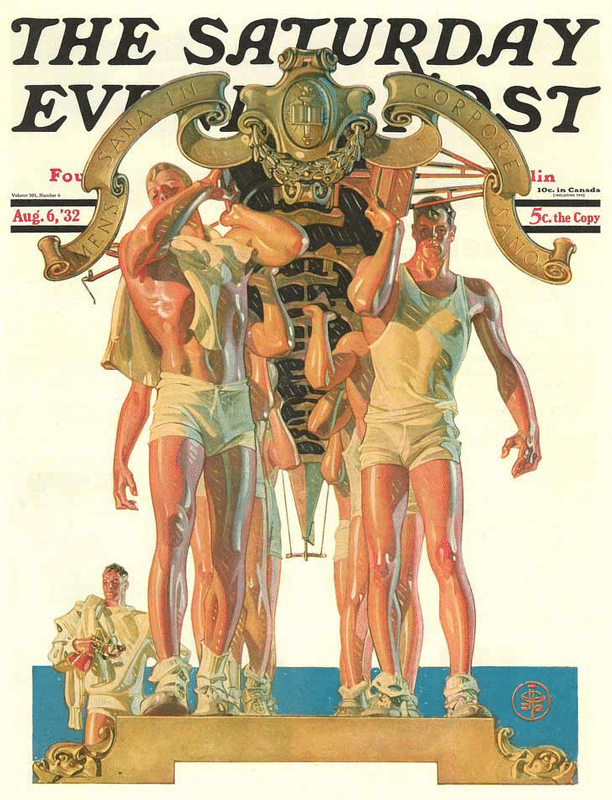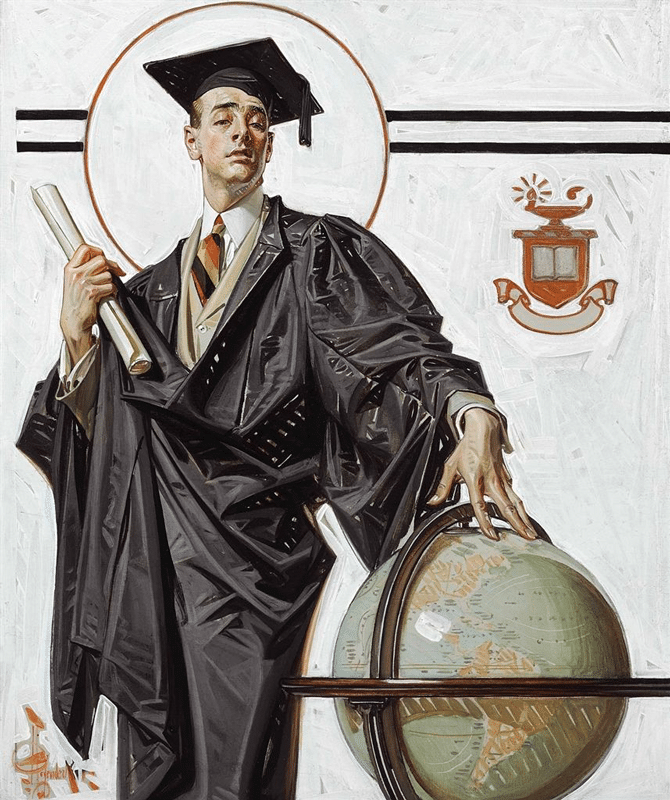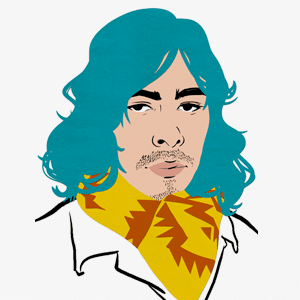 Taylor is the Managing Editor of Notes on Design. Taylor is a graphic designer, illustrator, and Design Lead at Weirdsleep.