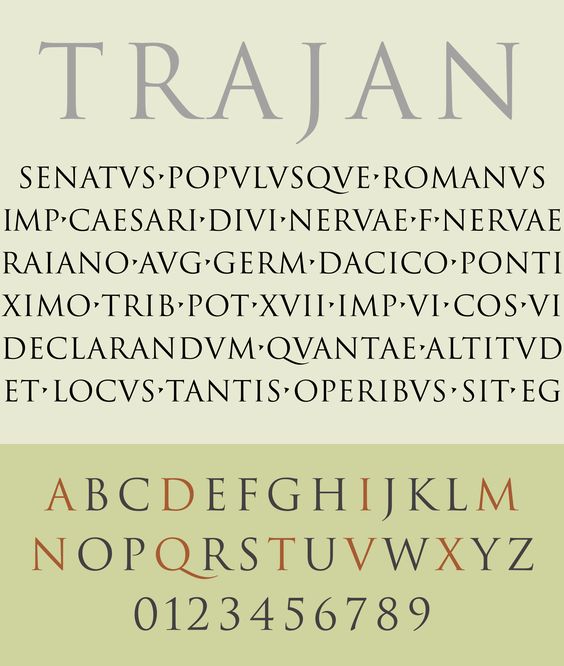 For this week's Type in History let's look at Trajan. Trajan is the epitome of a classically styled typeface. The design is inspired by the imperial Roman letter forms chiselled into stone, from as early as 43 BC, and the lettering found on the historic Trajan's Column in Rome.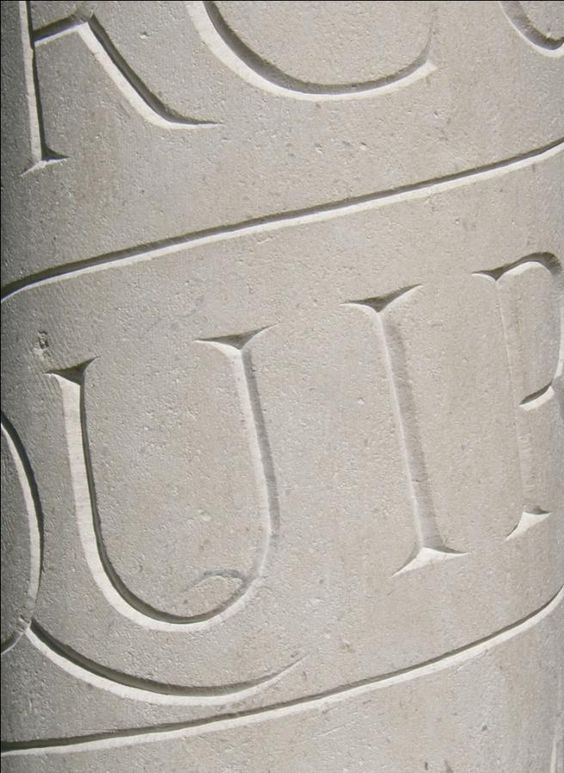 This is a detail of a column inscription (based on Trajan's column) by Peter Graham which reads 'Si Monumentum Requiris Circumspice.
As a font, it was born in 1989 and designed by Carol Twomby. At that time it was touted as the next new big thing. James Mosley, a well-known historian said: "Trajan is the new Helvetica."
Trajan never was quite as popular as Helvetica, but its use can be seen in every aspect of branding projects, and particularly for corporate and apparel logos.
The Trajan project began with Sumner Stone, the Director of Type at Adobe at that time. Stone was the designer of another well-known classical font that was also inspired by Trajan's column — ITC Stone. Stone was inspired to create this font by seeing the classical lettering on the sacral buildings on the campus of Reed College.
At Adobe, Stone wanted to expand on his earlier exploration and also use Adobe technology to create a new digital typeface. Carol Twombly was hired to create the type by borrowing the classical lettering, adding uniformity and balance, and adapting it for the digital age.
Typographers enjoy using Trajan because of its truly classical feel, its stoic look, its combination of complexity and subtlety and its distinct proportions and geometry. Classical Roman capitals have much more variation in width (example: the uppercase O is much wider than E), unusual structures like the splayed "legs" on the letter "M", and finely tapered differences in stroke weight.
If you'd like to learn more about Trajan and classical type, "The Eternal Letter" by Paul Shawn is a wonderful resource.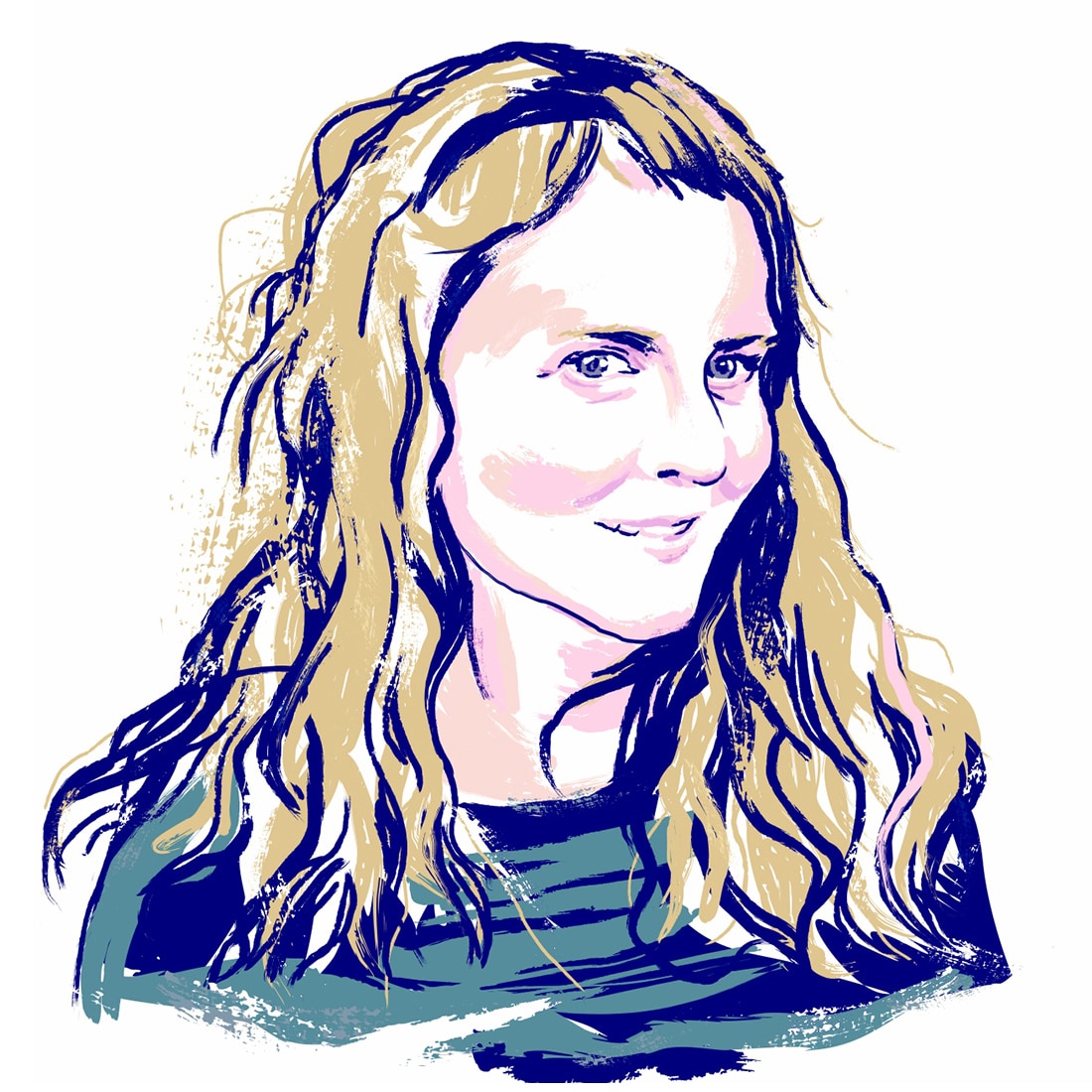 Margaret Penney is the Managing Editor of Notes on Design. Margaret is a teacher, designer, writer and new media artist and founder of Hello Creative Co.