Who Designed It? The Grunge Typography of David Carson

When you see a strong logo, a unique ad, or a powerful book cover, can you name the designer behind the piece?
Design literacy is an important skill for any appreciator of the visual arts. Knowledge of design trends, art movements, and composition doesn't just make you a better designer—it gives you a deeper understand the world around you.
Today's "Who Designed It?" celebrates designer David Carson, whose first book, The End of Print, is considered the best-selling graphic design book of all time.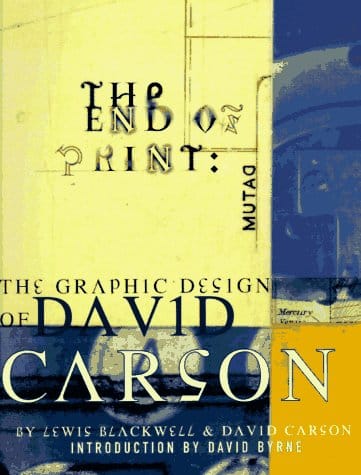 The End of Print by David Carson, Image via Goodreads
Carson began his career not as a designer, but as a sociologist and professional surfer. While working as a teacher in San Diego, he began experimenting with graphic design, inspired by the bohemian surf culture of Southern California.
Before long, Carson was making big waves in the world of graphic design. Graphic Design USA has named Carson "one of the most influential designers of the era," and his impressive client list spans from Armani to Obama, Yale, and Nine Inch Nails.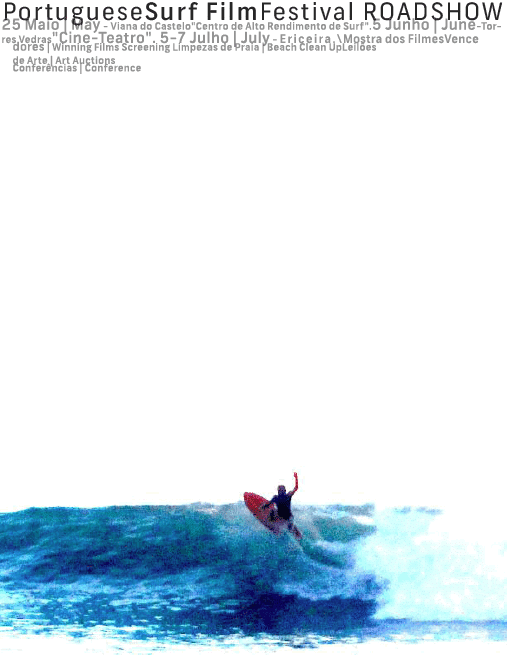 Surf Film Festival poster by David Carson (2013)
Carson's work stands out for its use of rugged, experimental typography, popularized by Carson during his time as art director of Raygun, an alt-rock magazine that ran over 70 issues from 1992 to 2000.
From Graphics International Issue 88, 2001:
The name of David Carson became synonymous with what was considered to be cutting-edge graphic design in the early 1990s. His unmistakable 'experimental' editorial design work for lifestyle and music magazines such as Surfer, Transworld Skateboarding, Beach Culture, Blue and Ray Gun gained him worldwide acclaim, as did his television commercials for global corporations such as Nike, Pepsi and Microsoft. (source)
Carson's website, which houses a robust portfolio of work, is proof that he hasn't lost his edge. In 2013 he produced work for Audi, The National Theater of Great Britain, and OMEGA, among others.
For more on David Carson, check out his interviews on Designcollector and Layers Magazine, and take a look at his inspiring TED talk.

Hannah Shaffer is a Web designer and game designer with a love for community-based learning. Hannah was the NOD Managing Editor in 2014.