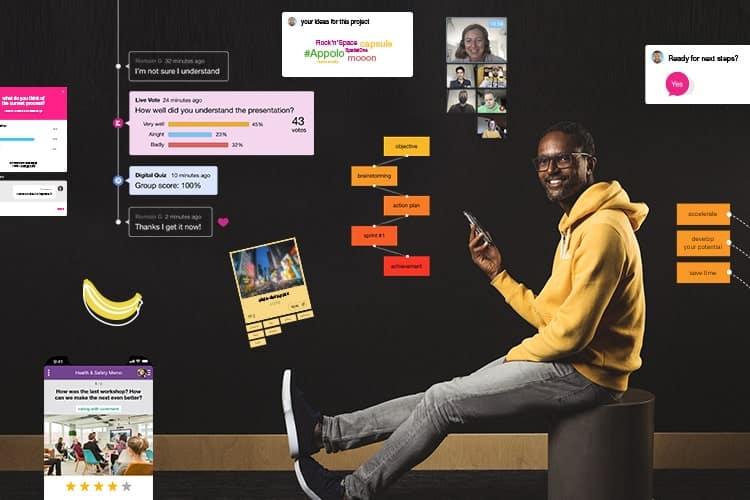 When many companies first transitioned to remote work at the start of the pandemic a couple of years back, there was a rush to find collaborative tools to make the experience as close to in-office work as possible. Major players like Miro, InVision, and Mural who already possessed a significant portion of the market became quick favorites for a new wave of users, while newcomers to the digital whiteboard space, like Figjam from Figma, offered a fresh take on the format in an environment many were already familiar with.
One similar whiteboarding tool you may not be familiar with comes from Klaxoon. It comes as part of a suite of tools all designed to work together to usher a project through each stage from beginning to end. Referring to each step as a workshop, Klaxoon combines the successes of other similar tools to facilitate collaboration and decision-making every step of the way.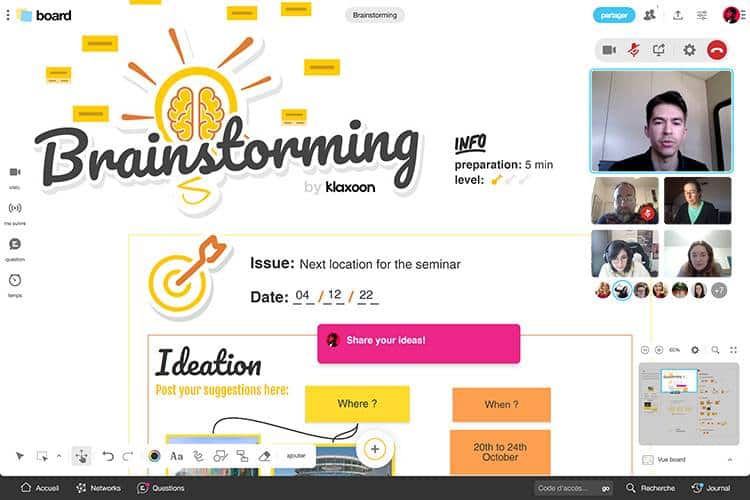 Where teams might use Zoom to host face-to-face meetings and then continue on with ideation and reviews in a separate whiteboard app, Klaxoon combines both into a single workspace. While you test different ideas in the whiteboard below, you can see the faces of your collaborators and communicate in real-time. Video conferencing is also available to mobile users so your team can take part whether they're at home in their office or riding a train on their commute.
Klaxoon also has a number of progress-focused features to move projects forward. Template decks for common use cases cut down on time spent completing repetitive tasks and interactive surveys and ratings help to get everybody involved in the meeting and reach a consensus before moving on to the next stage. Automatic reports are generated once sessions are complete making for easy review so everyone is always on the same page.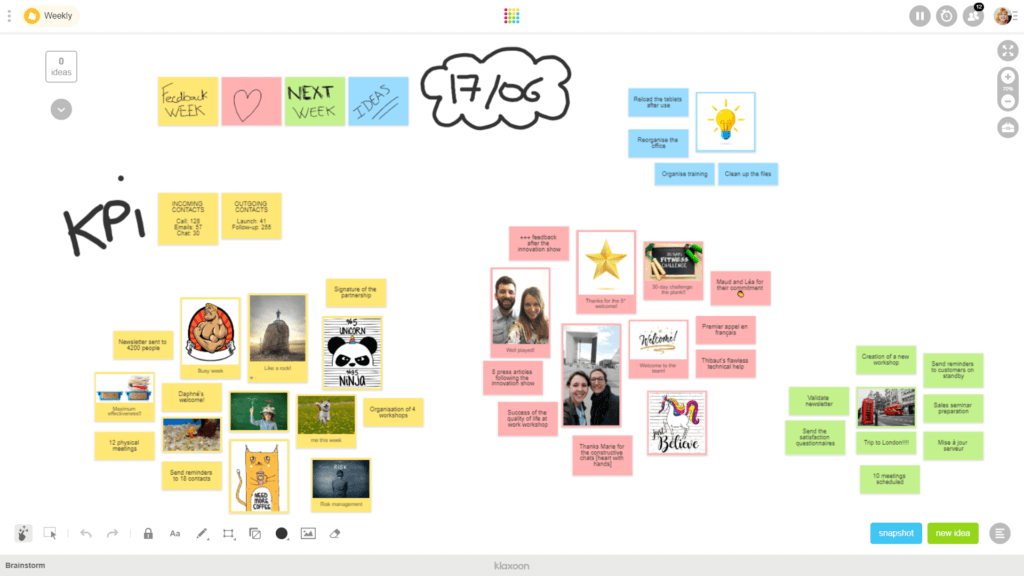 When there's no time for a meeting, interactive memos can take their place. Quizzes, polls, and other questions can be used to engage the team and ensure participation. There are a number of different tools at your disposal for gauging potential directions and collecting opinions.
Klaxoon also features what they refer to as Networks, which are private groups for hosting all of your different workshops. This is a great place for storing internal documents and streamlining things like onboarding new employees. Klaxoon supports integration with commonly used tools like Microsoft Teams, Jira, and Dropbox, making for easy adoption regardless of team size.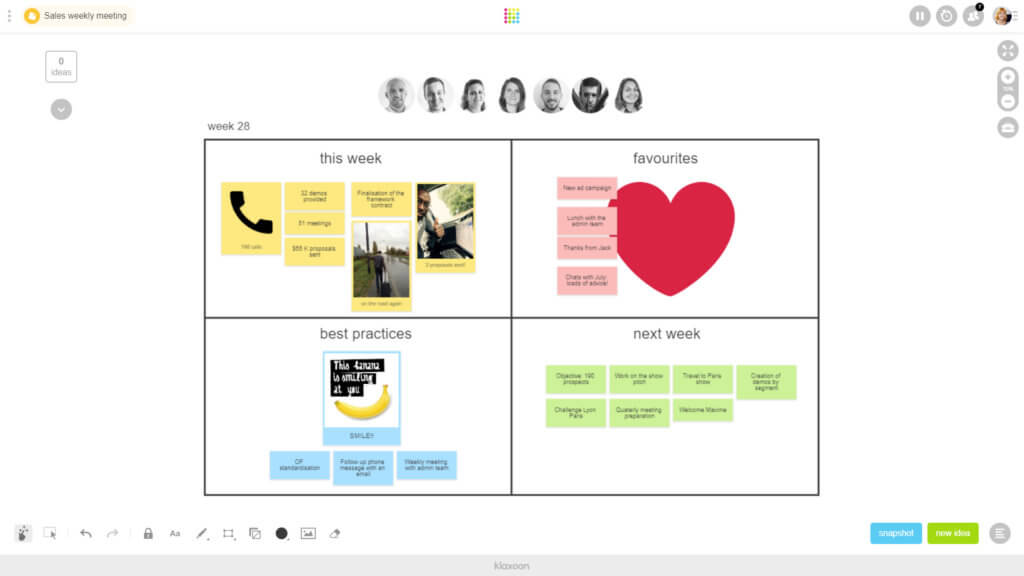 You can learn more about Klaxoon here.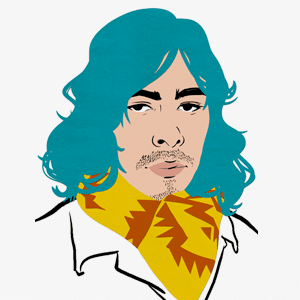 Taylor is the Managing Editor of Notes on Design. Taylor is a graphic designer, illustrator, and Design Lead at Weirdsleep.