About This Program
In the Sessions College Undergraduate Certificate in Advanced Web Design program, students take their front-end web design skills to the next level. Students entering the program are expected to have completed the Undergraduate Certificate in Web Design or possess equivalent experience. In the program students will hone their Photoshop and Illustrator skills and deepen their knowledge of Bootstrap, CSS, and JavaScript. Classes in WordPress and UX/UI design help students extend their web design services. Students will graduate with a range of completed web site projects.
I think the biggest thing, for me, is the ability to be flexible in the battle between work, life, and education. Being able to maintain my current work schedule and attend classes without having to make changes to either is perfect for me. There is no need to feel that I cannot further my career and fulfill my dreams because classes are only available during days/times that I am at my job.
Student Work By: Karin Dau
Advance Your Creative Career
Advance your creative career in a focused 2-semester program.
By Creatives, For Creatives
Collaborate with a community of creative learners and industry professionals.
Enhance Your Portfolio
Enhance your portfolio with creative projects that put you through your paces. 
Structure and Flexibility
Weekly deadlines keep you on track, but with no set login times you can build your studies around your schedule.
Education You Can Afford
Affordable programs with low per credit tuition, and financial aid available for those who qualify.
Open Enrollment Program
Open enrollment with a convenient application process.
Studying Online at Sessions
Founded in 1997, Sessions College has delivered accredited and affordable fully online programs for creative professionals for more than 20 years. Take a virtual college tour in this video!
The Curriculum
The Undergraduate Certificate in Advanced Web Design is a 24-credit program completed in two semesters. Part-time schedules are available.

COURSE DESCRIPTIONS
The program builds current skills for entry-level Web design work or further study. All credits can be later transferred into the Associate in Web Design degree program.
WEB 214 Bootstrap Using Dreamweaver II - 3 credits
In this course, Web design students will further their exploration of Bootstrap using Adobe Dreamweaver, focusing on the use of CSS, templates, and library items to design responsive sites. Topics includes using image effects, animated content areas, and interactive navigation, and creating mobile and tablet layouts with CSS3 media queries.
DES 222 Photoshop II - 3 credits
Transcend the basic Photoshop skillset to learn vector illustration techniques, photo-realistic painting tools, high-impact typography approaches, and professional photo editing methods, all with attention to preserving the editability of your original images. Students will build proficiency with the Pen tool, select perfect color harmonies, use Smart Objects and Smart Filters to non-destructively edit images, and even create paintings with custom brushes and the Mixer Brush.
ILL 142 Illustrator II - 3 credits
Create photo-realistic illustrations, complex patterns, rich designs, and learn how to speed your efforts with helpful workflow features. You'll build on your existing Illustrator skills to tackle high-end projects with depth, dimension, and wow-power.
WEB 241 WordPress for Designers - 3 credits
Explore the world of WordPress development and learn how to develop sites that take advantage of the power, versatility, and community of WordPress. You'll start with the basics of WordPress navigation and interface, then you'll open the hood, learning the anatomy of WordPress themes and how to make your own. From there, you'll explore child themes, functions, hooks, filters, plugins, widgets, and more.
WEB 209 Advanced CSS - 1.5 credits
Take your coding to the next level with flexbox, a new set of CSS properties that swoop in where floats leave off. Flexbox easily adapts to different screen sizes and different sizes of content, providing limitless, robust ways to structure page content, designing navigation, create column based layouts, and add sticky footers. The course also focuses on using scalable vector graphics (SVG). to create and animate images.
WEB 220 JavaScript for Designers II - 3 credits
Learn how to program using JavaScript and jQuery with techniques geared to visually oriented designers. Master the fundamentals of JavaScript programming, focusing on how you can add interactivity and responsiveness to your Web designs without too much technical jargon or coding mumbo jumbo. Working with a JavaScript guru, you'll learn coding and programming concepts through fun, step-by-step exercises and apply what you've learned to creative, professionally oriented projects. Class projects include a range of interactive projects: a trivia quiz, a user adaptive form, a single-page site, a Web application, a responsive site, and portfolio or personal site enhanced by plugins.
GEN 206 Design Business - 1.5 credits
Learn the essentials of finding work as a designer, whether in a design firm, in-house design department, or freelance. You'll gain feedback from a design pro on everything from how to present your portfolio and resume, find work opportunities, and market yourself, to building a professional persona and networking with your peers.
WEB 222 UX/UI Design - 3 credits
Work with veteran UX/UI designer and learn UX/UI from the ground up. Using your favorite prototyping tool - Sketch, Invision, Adobe XD, or Figma – you will learn how create a concept for an app, and turn your sketches into live prototypes with hotspots, transitions, and slick graphics, using the iterative development process practiced in the industry.
WEB 231 Web Design I - 3 credits
Learn a systematic professional approach to Web design. You'll use site maps, wireframes, comps, color palettes, usability tests, and other tools and concepts to make sure your responsive designs hit the mark. Students entering this class are expected to have a basic competence in HTML, CSS, and Bootstrap, as well as Adobe Photoshop and Illustrator. Building upon those skills, students will complete four portfolio projects that challenge their Web design skills and build an understanding of how to manage Web design projects in a professional context.
Program Outcomes
By completing the program, Undergraduate Certificate in Advanced Web Design students develop the following competencies:
1. Web Coding/Design
Layout and design responsive websites using standards-compliant HTML, CSS, and JavaScript code, and adapting modern frameworks such as Bootstrap and focusing on WordPress.
2. Technology
Create images and design layouts by effectively and efficiently using design software including Adobe Photoshop, Illustrator, and other industry technologies.
3. Art/Design Principles
Demonstrate the ability to produce visually compelling work by applying knowledge of color, typography, and composition.
4. Web Publishing
Publish sites to the Web, validating and troubleshooting sites to fix errors or cross-browser issues, with a knowledge of accessibility best practices.
5. Marketing
Implement basic techniques for marketing web sites, including SEO, search advertising, and email marketing.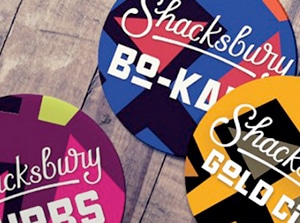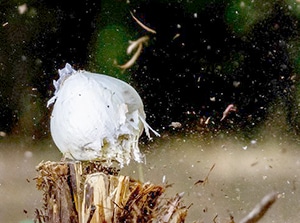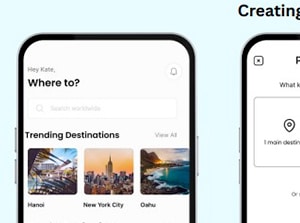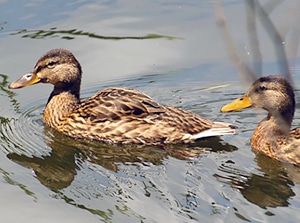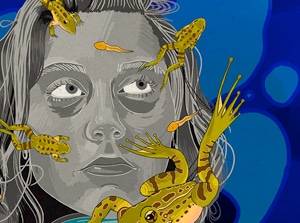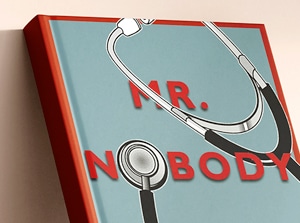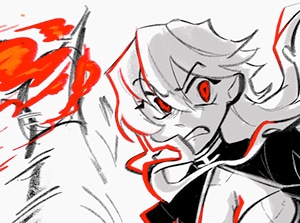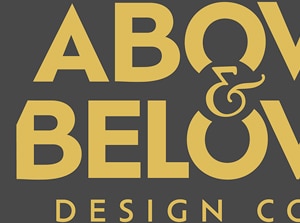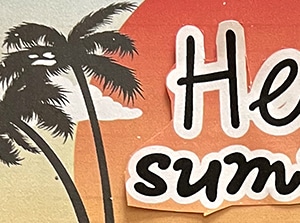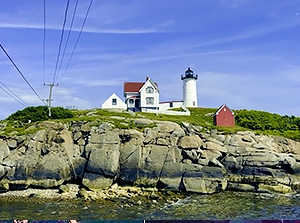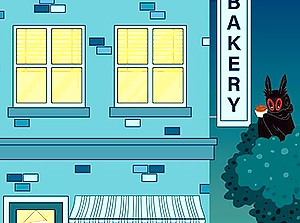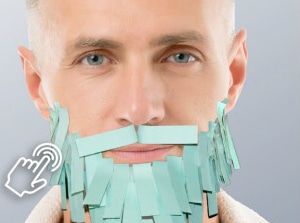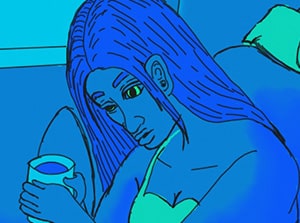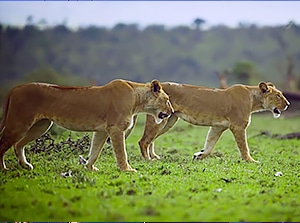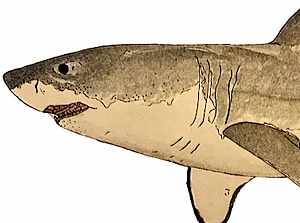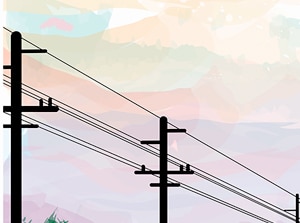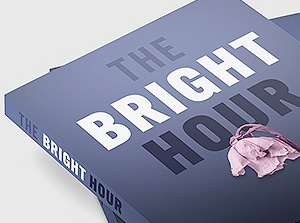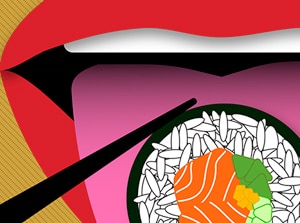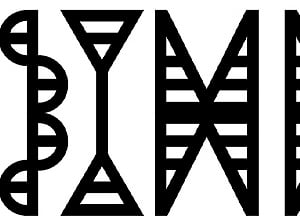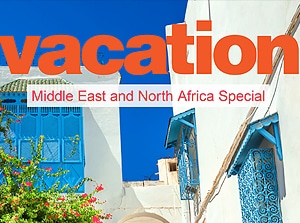 VIEW ALL PROGRAM FACULTY
Get expert feedback in classes taught by our industry-leading faculty.
Instructor
Biography
Degree(s) Earned

Kristen Becker is an educator and a graphic and business designer specializing in e-commerce. With over 12 years of experience as an award-winning educator, Kristen has developed curriculum and taught courses in graphic design, multimedia, and e-commerce/marketing.

MA in Digital Arts, Maryland Institute College of Art
BA in Environmental Systems, University of Maryland

Michael Hamm is a Senior UX Designer who has worked for Oracle Corporation and Expedia, and an Adobe Illustrator expert with over 20 years of experience in the creative field.

Diploma in Graphic Design, Art Institute of Houston, TX

Piper Nilsson is a graphic/Web designer and educator. Piper has been working with the Web since 1997, working in various roles as a designer, programmer, and information architect, Piper blueprinted sites for such global clients as MetLife, Pepsi, ETS, and Citibank.

AOS in Graphic Design, Pratt, NY

Walt Dombrowski is a web developer and trainer with 20 years of professional experience. Walt has worked in both front-end and back-end operations with clients from 23 different countries.

BA in Engineering, Stevens Institute of Technology, NJ
View all faculty.
GETTING STARTED
Our online application process makes getting started easy, fast, and convenient.
What's the Admissions Process?
Open Admissions.
Students entering the Undergraduate Certificate program are expected to have earned a high school diploma, GED, or state-approved home school equivalent. Any students under 18 years of age will need to provide the signed permission of a parent or guardian.
Classes start in January, April, and August, with early start options in February, June, and October. Our online application is simple and convenient, and there is no application fee.
How Long is the Program?
Two Semester Program.
The Undergraduate Certificate program is a 2-semester, 24 credit program. Students can graduate in under eight months and part-time schedules are available.
Will the Program Fit My Schedule?
Weekly deadlines help you stay on track. And with no set login times, you can build your studies around your schedule, wherever you are located. Many of our students complete their programs while working part-time or full-time.
What Software or Supplies Do I Need?
To take this program, you'll need the following:
Mac or Windows computer with an Internet connection.
Adobe Photoshop, Illustrator, and Dreamweaver CC.
Your computer must meet software manufacturer requirements.
A Web hosting account with an ad-free hosting service.
Webcam, headphones or speaker, VPN connection, and microphone connected to the computer for live proctored exams.
There are no textbook or course material costs to participate in this online program. Student discount on Adobe Creative Cloud software is available to enrolled students.
What are the Program Costs?
The tuition and fees for Undergraduate Certificate students are as follows:
Undergraduate Certificate Tuition
$510 per credit
$6,120 per semester
$12,240 total program tuition
Per-credit tuition for part-time students is the same as for full-time students.
A $200 registration fee is required to process your enrollment in the program. Registration fees are nonrefundable after 5 days from the scheduled beginning of program orientation. (Active service members are exempt from registration fees.) See Undergraduate Certificate Admissions.
Is Financial Aid Available?
Federal Student Aid. Federal student aid is available to students who qualify. If you are eligible, you may be able to fund your program using Pell Grants and Federal student loans. Check out our Financial Aid Information pages and ask to set up an interview with our Financial Aid Director.
Military Student Aid. Military servicemembers and their families who are eligible for GI Bill Education Benefits or active service member Tuition Assistance (TA) may also be able to utilize these programs to pay for their education.
Get Started Today

Take the first step on a rewarding creative journey towards earning an Undergraduate Certificate in Advanced Web Design.
By submitting this form, you consent to an Admissions Advisor contacting you about our educational programs via email, phone, or SMS text. Message & data rates may apply. You can opt out or unsubscribe at any time. Privacy Policy.