Making College Affordable Again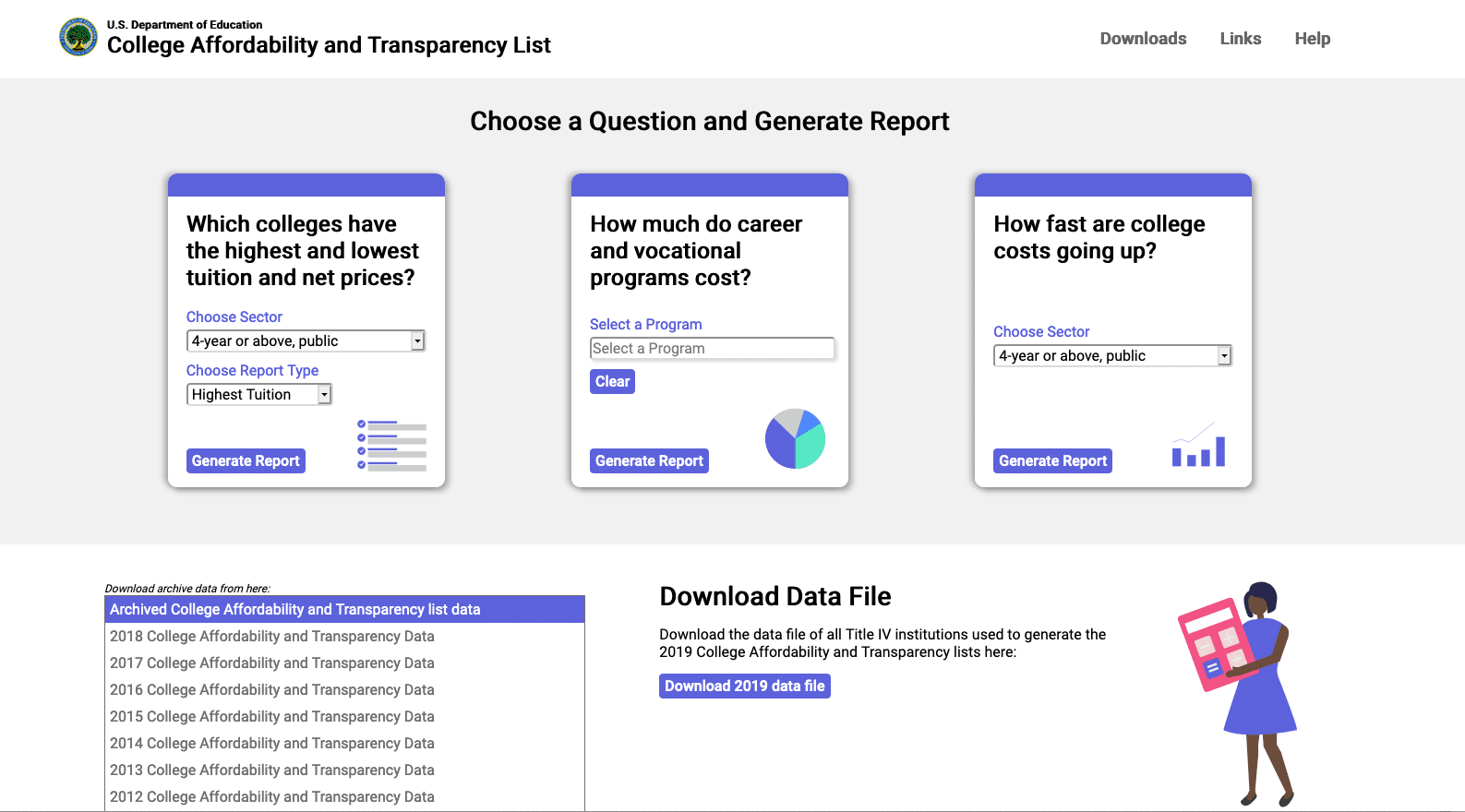 For the sixth year in a row, the U.S. Department of Education's College Affordability and Transparency Center has ranked Sessions College among the top 10 schools in its category nationwide, for low tuition.
The College Affordability and Transparency Center has been around a long time. Established in 2011 during the Obama administration the website was intended to make consumers more aware of affordability issues in Higher Education. By highlighting the most and least affordable colleges in the country, educated officials hoped to enlighten consumers and light a fire under schools to address college costs and student debt.
Eight years later, the student debt crisis has not exactly disappeared. According to Student Loan Hero, the average college student graduated in 2018 with $29,800 of private and public loan debt. (That's more than the entire tuition of a Sessions College AOS degree program).
Industry analysts have widely different explanations for the causes of the student debt crisis. Some argue that institutions are too focused on growing the range of services available at colleges in order to compete with elite schools. Others blame the collapse of state funding for schools. Others still believe that students are able to borrow too much student aid.
The bottom line is that education consumers today rightly understand that it's important to find the right program, understand the costs, and be wary of incurring excess debt even as they pursue programs that may transform their careers and life paths.
We believe in affordability, which is why in this year's report, based on 2017-18 data, Sessions College was once again listed as among the top schools for lowest tuition in our category (for-profit, 2-year college). It's our goal to provide an arts education that is not only high quality, flexible, and online – but also affordable for adult learners. A student who is eligible for a Federal Pell grant should be able to complete a program at Sessions without incurring a mountain of loan debt.
We encourage all students and prospective students to get more informed using these and other college costs resources available on the web.
More sources for information on college affordability:

Sessions Staff is a restless soul who loves to share Campus News stories with current and prospective students.