Drawing Using a Tablet and Phone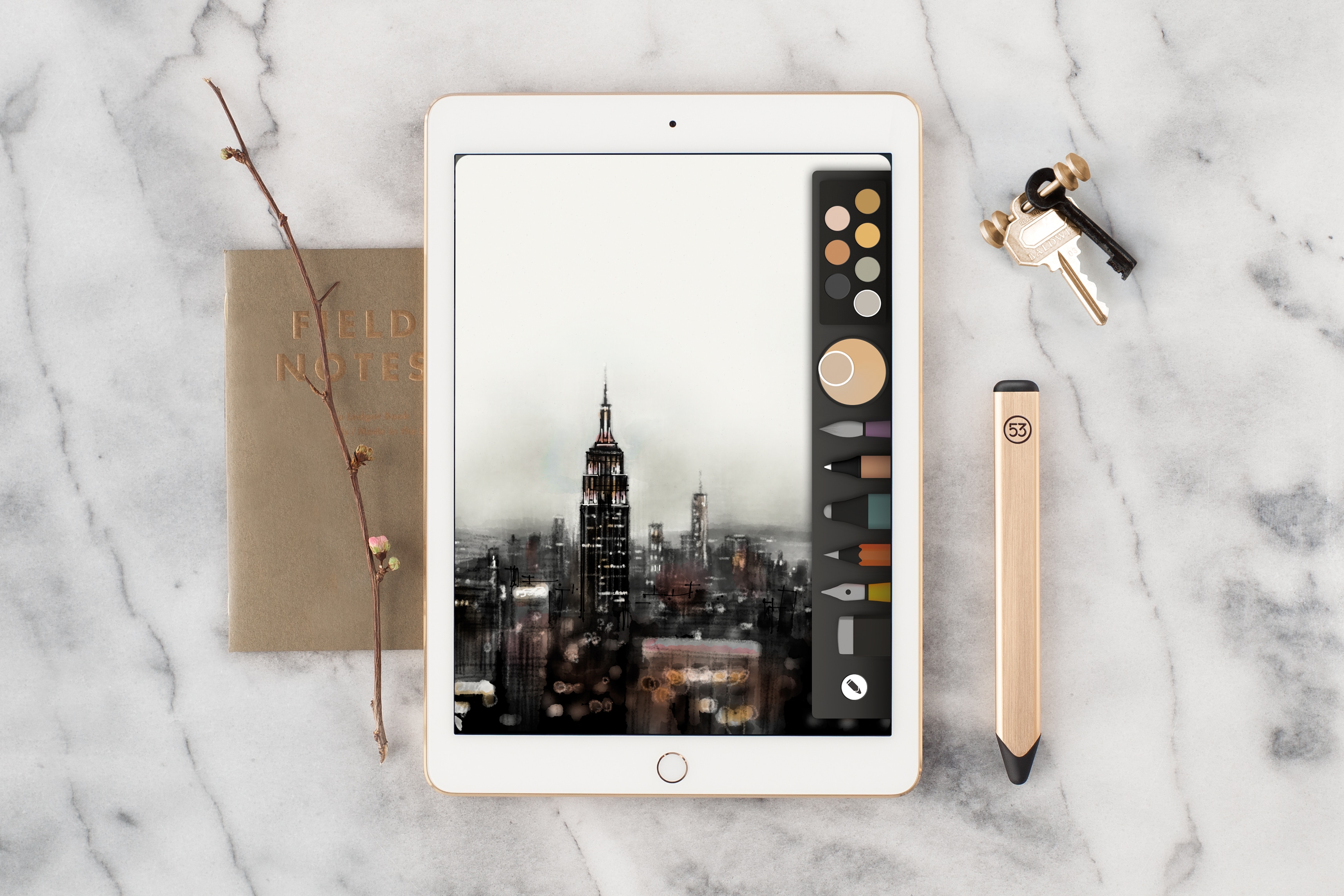 The Touchscreen has enabled a new form of drawing and sketching with tablets and phones. Tools like the Apple Pencil combined with the iPad offer a realistic drawing experience that are equal to or better than professional illustration applications combined with Wacom tablets. We've gathered some of the best tools available right now to make it easier to get started with this exciting new mode of drawing.
Procreate
Procreate by Savage Interactive is a popular choice used by professional artists and known for its accuracy as a drawing and painting app and also that the end results look like they were made without a computer.  It supports canvases up to 4K so it's possible to create very high-resolution and large-scale artwork.
Adobe Photoshop Sketch
Adobe offers a fully-featured drawing and painting application that makes it easy to create artwork that appears to be made with pencils, pens, markers, acrylic and watercolor brushes. Probably the best thing about this application is the amount of brush styles and the ability to create realistic blend modes.
ArtRage
ArtRage is a fully featured painting and drawing app that mimics traditional media. Children and professional artists alike can use ArtRage and the app itself is designed directly from artist feedback. Two of the best features of ArtRage are the ability to smear and blend mediums in realistic ways and the ability to create artwork on a variety of canvas and paper textures.
Adobe Illustrator Draw
Adobe Illustrator Draw is a vector drawing tool that comes with an ample variety of brushes although since they are vector-based they lack some of the nuance of what's possible with Adobe Sketch. The best feature of this app is Adobe Capture CC which allows you to snap any interesting shape you see from your phone or tablet and bring it into the app as a vector outline. Adobe Draw also comes with a built-in graph and perspective grid making it easier to create 3D illustrations.
Autodesk Sketchbook Pro
Autodesk's Sketchbook Pro is a sleek application with an intuitive user interface and an excellent selection of brushes. Designed for artists, architects and designers of all levels this application is easy to use and fully-featured. What is really nice about this app are its unique features that demonstrate how much thought was put into creating an application that has what artists actually want, like the ability to build your artwork using layers and mix and create your own colors.
iPad PaintBrush
If you're interested in creating artwork with a painterly feel then the iPad Paintbrush is your device. You can use the paintbrush on any touchscreen tablet, computer or phone so you don't actually need an iPad. The paintbrush has synthetic hairs with the same taper, flexibility and strength of a real brush. The hairs are coated with a conductive property that transmits the data to your drawing application. The paintbrush can simulate acrylic, watercolor or charcoal media and works with applications like PicsArt, ASKetch and Brushes. The other end of the paintbrush has a rubber stylus, so you can sketch with it too.
Paper
Paper has been one of the best sketching apps for iPad for a while now and continues to be a favorite. This year the new version has some great added features like note-taking and diagramming toolsets. Another nice thing about Paper is the robust artist community associated with the product so once you've finished your drawing you can share it and receive feedback from others.
53 Pencil Digital Stylus
The best thing about the 53 Pencil Digital Stylus is that it really looks like your favorite artist pencil — it's the same shape, style and weight of one, so it makes it possible to really feel like you are sketching, as you always have. The 53 Pencil was made for Paper but it also works well with other drawing applications.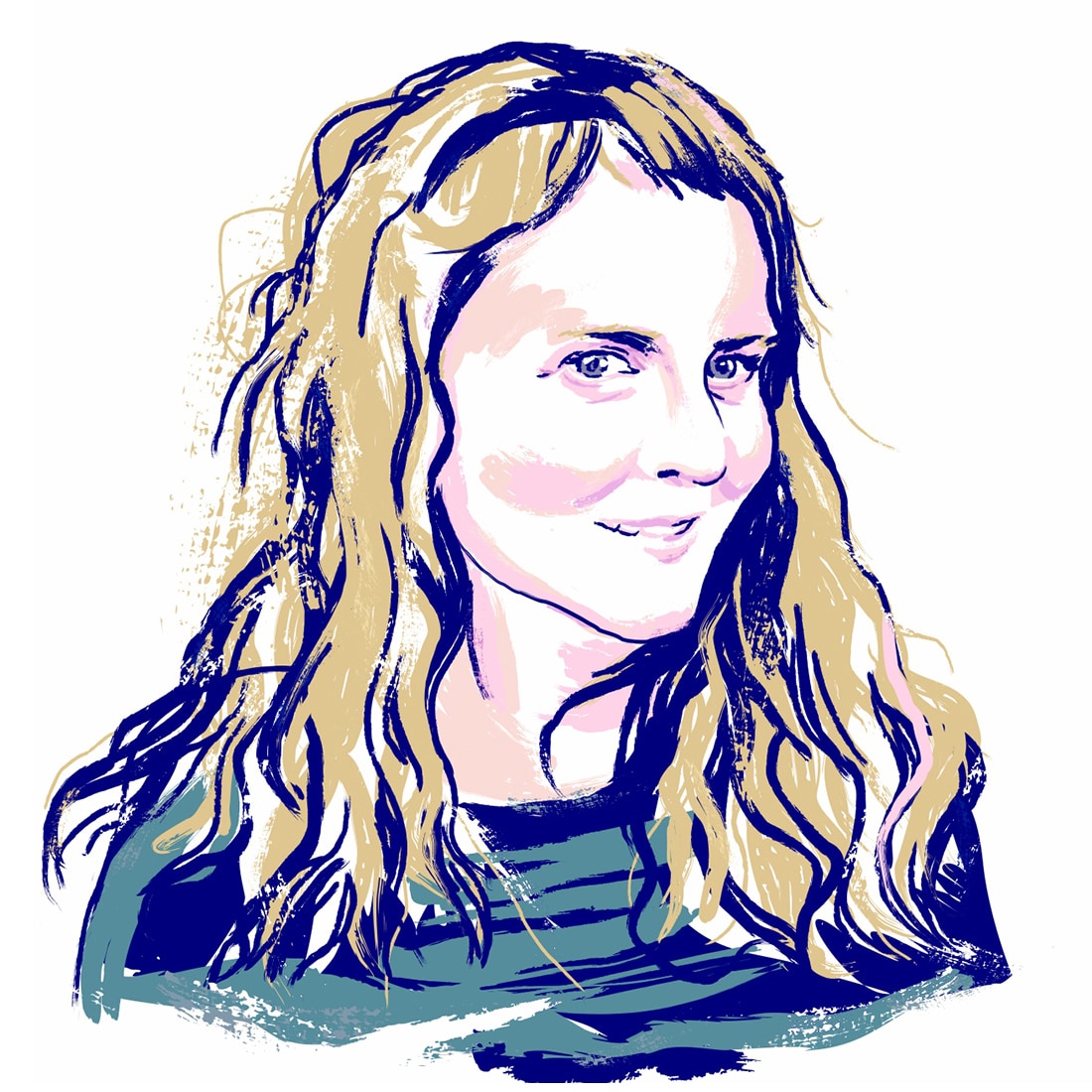 Margaret Penney is the Managing Editor of Notes on Design. Margaret is a teacher, designer, writer and new media artist and founder of Hello Creative Co.