Graphic Giants: Stefan Sagmeister
Source: http://www.vindigitalmedia.wordpress.com/tag/stefan-sagmeister/
Stefan Sagmeister is an eccentric Austrian graphic designer who is perhaps best known for his work in the music industry. His work challenges audiences, eliciting strong emotional reactions, and at times placing him at the center of unwanted attention. But before he became the multiple Grammy-winning Sagmeister we know today, he was just a curious boy in Austria.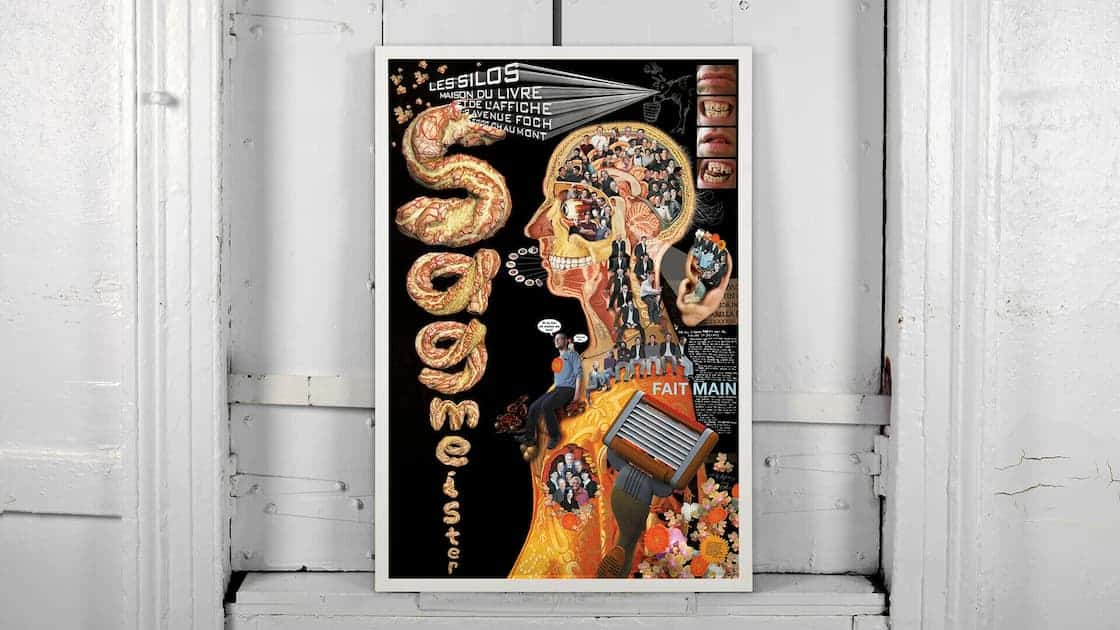 Source: http://www.sagmeister.com/
Sagmeister expressed interest in the graphic arts from a young age, working on a youth magazine as a teenager where he first experimented with the photographic typography that would later become a signature part of his practice. In his late teens, Sagmeister decided to pursue an education in the arts. After an initial rejection, upon his second try, he was accepted to the University of Applied Arts in Vienna. Excelling in his studies, Sagmeister received the Fullbright scholarship, granting him the opportunity to study at the Pratt Institute in New York.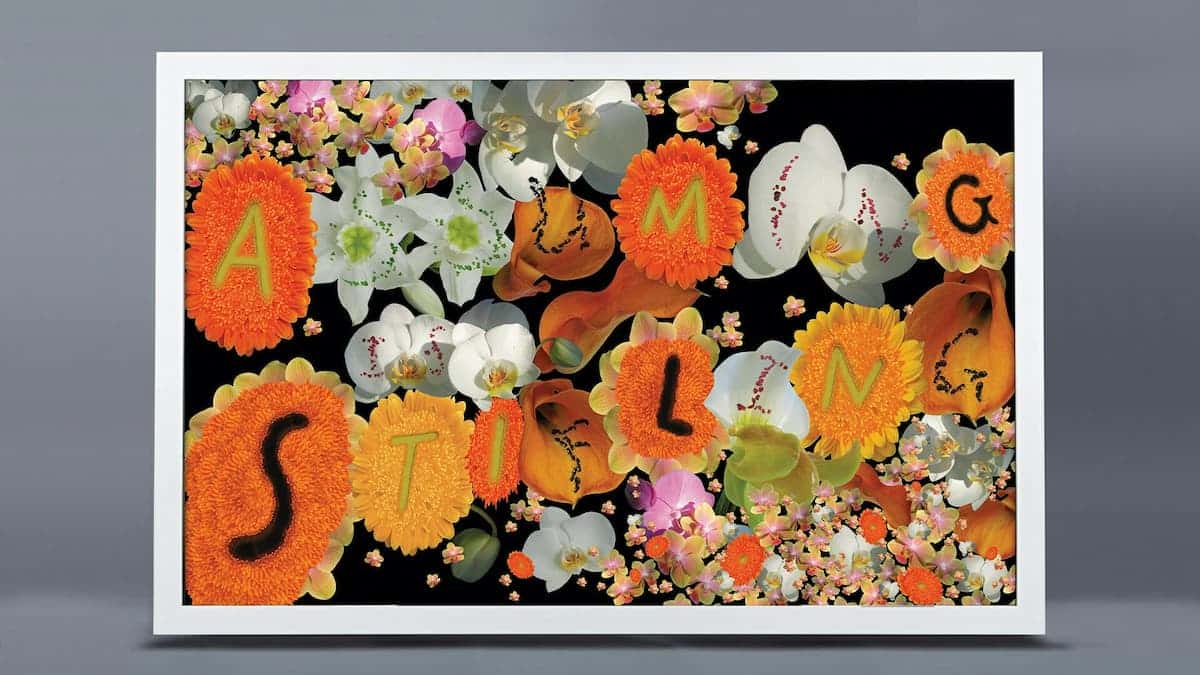 Source: http://www.sagmeister.com/
After spending a few years studying in the United States, Sagmeister returned to Austria to complete his mandatory military service. During these years, he continued his creative practice and in 1991, Sagmeister headed to Hong Kong where he worked for Leo Burnett's global advertising agency as a typographer.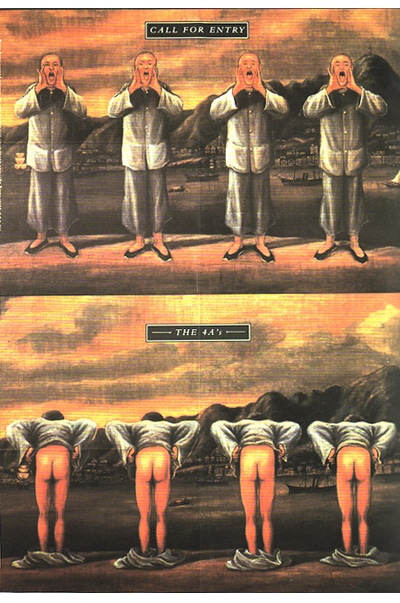 Source: http://www.vindigitalmedia.wordpress.com/tag/stefan-sagmeister/
In the first but not last event of its kind, Sagmeister found himself at the center of a controversy surrounding his poster design for a local advertising awards ceremony. The Association of Accredited Advertising Agencies of Hong Kong, or 4a's, as they're called had hired the agency Sagmeister was working at to create posters for the event. Sagmeister's literal interpretation of the so-called four A's was deemed disrespectful and drew a lot of negative attention from the public toward the ceremony.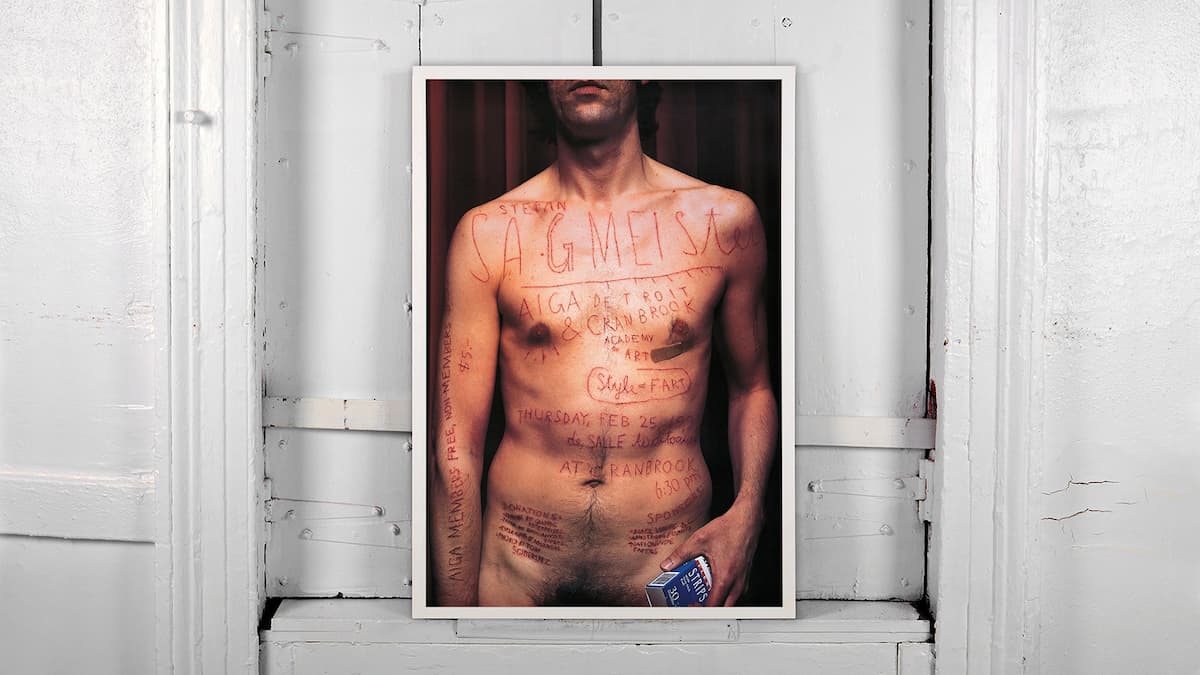 Source: http://www.sagmeister.com/
The bad publicity wasn't enough to chase him away, though. He continued to work in Hong Kong until 1993, when he returned to New York to work for M&Co for Tibor Kalman. This dream job was short-lived though, as later that year, Kalman closed the studio to devote his time to Colors, an Italian magazine that explores global perspectives.
Source: http://www.sagmeister.com/
At the advice of Kalman, Sagmeister assembled a small team of three and created a studio, Sagmeister Inc, that same year. With some freshly created branding for the studio, they set forth with the goal of designing album covers. Their initial attempts at landing jobs with record labels were unsuccessful. It wasn't until a couple of years later that their break into the record industry would come in the form of the 1994 release of HP Zinker's Mountains of Madness.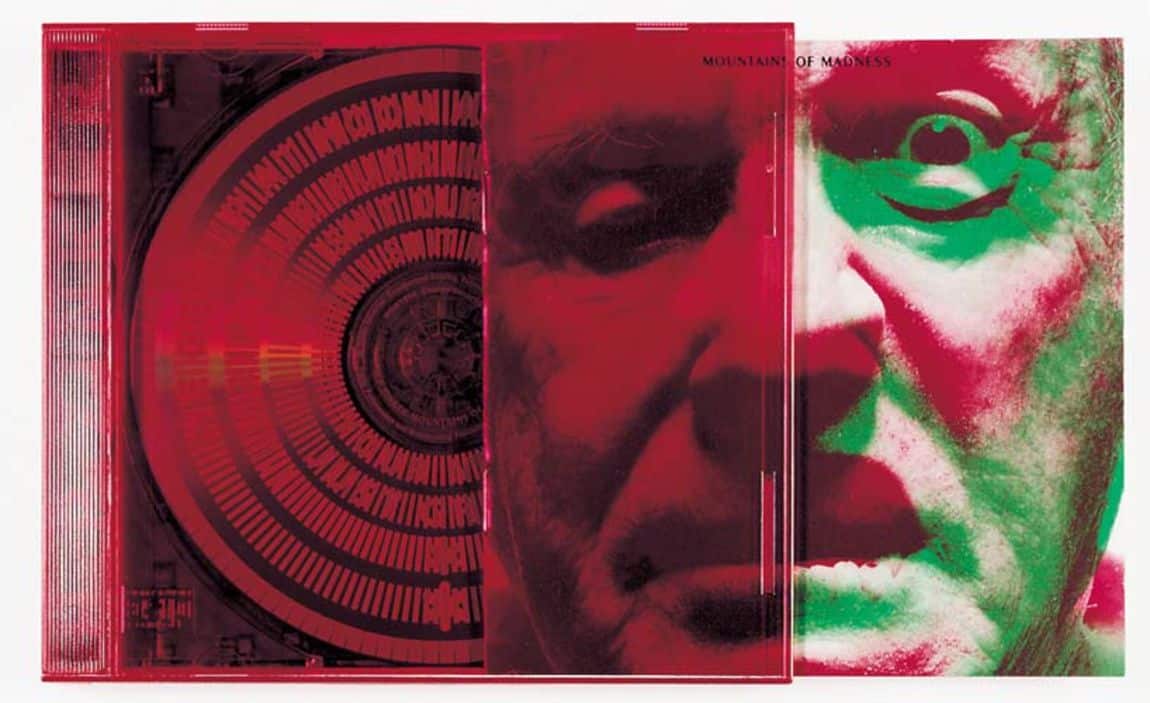 Source: http://www.https://www.luerzersarchive.com/en/magazine/print-detail/8216.html
The studio's work on Mountains of Madness would earn Sagmeister a Grammy nomination as well as the interest of many new clients. By 1996, Sagmeister was working with the likes of Lou Reed and David Byrne. Since then, Sagmeister's client list has continued to grow in size and reputation, landing him work with some of the biggest names in music.
Source: http://www.sagmeister.com/
His team continued to expand as well. In 2012, while retaining Sagmeister Inc for his non-commercial work, his creative practice was expanded through a partnership formed with a recent addition to his team, Jessica Walsh. From 2012 to 2019, Sagmeister&Walsh was the main means of accessing Sagmeister for commercial work, while he continued to teach at SVA and focus on his personal work.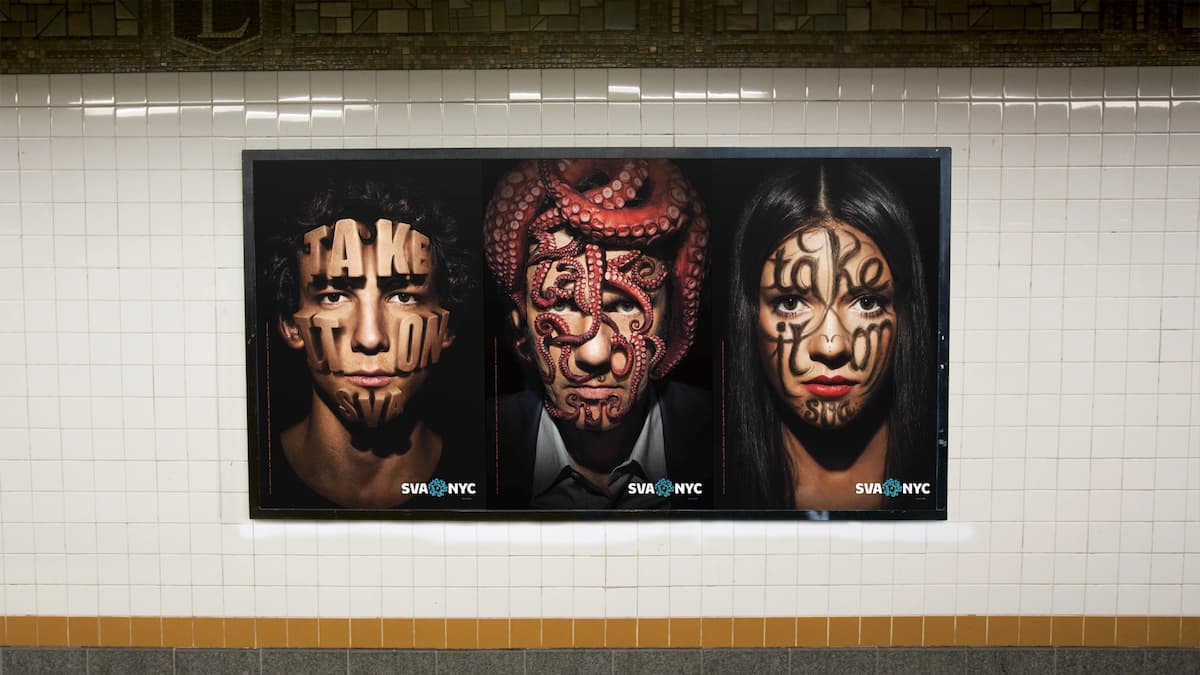 Source: http://www.sagmeister.com/
By challenging the status quo and at times making audiences uncomfortable, Sagmeister had a profound impact on pop culture. Through his work in the music industry, he elevated the art form of design by taking the audio and visual aspects of the record and turning them into a singular experience. His striking and at times jarring imagery and sense of humor were raw in a way that hadn't been seen before in the world of graphic design, forever changing the landscape and inspiring generations to come.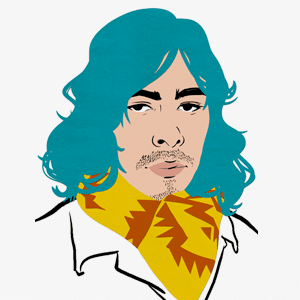 Taylor is the Managing Editor of Notes on Design. Taylor is a graphic designer, illustrator, and Design Lead at Weirdsleep.
If you are interested in developing your graphic design skills, Sessions College offers a range of graphic design courses for students at all levels. Contact Admissions for more information.