Sessions College Increases Choices in Innovative Design Certificates
Fully Online Programs Combine Flexibility, Customization & Expert Guidance
Tempe, AZ (November 24, 2021)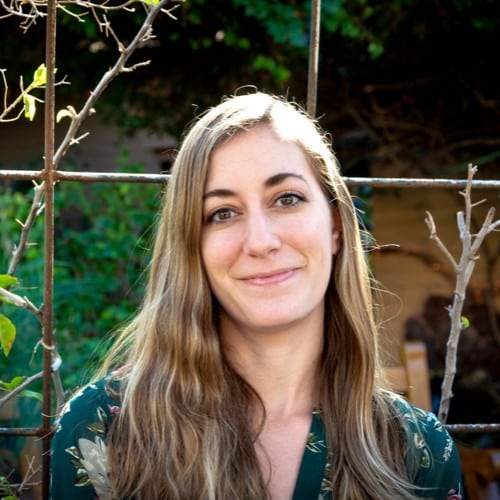 Pictured: Jessica De La Garza, Senior Director of Admissions
To serve the need for tailored programs that build specific demonstrable proficiencies in a flexible, self-paced environment, Sessions College for Professional Design ("Sessions") has created additional opportunities for customization of its award-winning Professional Certificates in design.
"The Professional Certificate series offer busy working professionals a way to upskill and become more competitive in a robust creative industry." stated Jessica De La Garza, Senior Director of Admissions. "These programs are flexible enough to accommodate adult learners from all walks of life with varying established skills."
Programs in graphic design, web design, digital arts, multimedia, marketing, and fine arts can be completed in as little as 9 months studying part time and cost as little as $250 per month.
Students who want to capitalize on their previous education or want to diversify their training can now opt to customize up to 50% of a 360 clock hour Professional Certificate program. This innovative approach provides flexibility under the guidance of Sessions' design experts to optimize the program outcomes, as well as producing a professional portfolio of work. Programs are fully online and are completed in 9 months on a part time basis.
The Professional Certificate PLUS program is designed for students who want a blend of both subject matter expertise and customization. This 12-month part time program provides students with the ability to enhance the breadth of their creative abilities by adding one or more areas of concentration in other subject areas.
"We have listened to requests from marketing professionals looking to pick up more polished design skills, or business owners who want to make videos to strengthen their marketing efforts, and graphic designers who want to strengthen their photography skills," commented Ms. De La Garza. "What all of these students have in common is a real need to add more skills to their repertoire in an accessible, flexible environment. We now have the ability to answer this need."
For students who are new to the design field, the Professional Certificate provides a deep dive into one of the six design areas. These fully defined programs ensure students with a solid grasp of the latest technology, design principles, and design process skills needed to succeed in these dynamic and exciting fields.
True to its mission, Sessions' innovative asynchronous project-based educational paradigm provides a high quality, engaging, and industry-relevant education for those who seek rewarding careers in high demand, dynamic and lucrative fields.
Sessions is dedicated to delivering a great student experience with a consistent record of over 90% of its students saying they are satisfied with their programs and would recommend Sessions College to a friend.
Sessions College is the pioneer in accredited and affordable online skills-based education that readies adult and college age learners for the digital design workforce. Founded in 1997, Sessions College offers project-based bachelor and associate level degrees and certificate programs for in demand careers in art, design, and photography. Students learn via real world projects that reflect the latest industry-relevant skills. Sessions College is accredited by the Distance Education Accrediting Commission (DEAC) and the Middle States Commission for Secondary Schools (MSA-CSS) and is approved to deliver its online degrees and programs throughout the United States by the National Council for State Authorization for Reciprocity Agreements (NC-SARA).
Sessions College Website Redesign Recognized as Winner in GDUSA's 60th American Graphic Design Awards
November 16, 2023
Sessions College Dean Wins USDLA Award for Leadership in Distance Education
May 17, 2023
Sessions College Continues 10 Year Trend of Winning Design Industry Competitions
January 30, 2023
Sessions College Featured on Trending in Ed
December 6, 2022
Sessions College President Featured on Higher Ed Podcast
October 5, 2022
Sessions College Creates New Pathways for Adult Learners
September 15, 2022
Sessions College Increases Choices in Innovative Design Certificates
November 24, 2021
Sessions College Certified as "Great Place to Work"
November 19, 2021
Sessions College Sees High Interest in VRRAP Eligible Design Programs
October 25, 2021
Sessions College Recognized for Quality, Affordability, and Design
October 11, 2021
Sessions College Again Ranked Among the Best Online Colleges
September 15, 2021
Sessions College Provides Prestigious In-Demand Industry Credentials
August 18, 2021
Sessions College Launches Online BFA Programs
November 24, 2020
Sessions College Announces 2020 Outstanding Graduate Award Recipients
September 23, 2020
Sessions College Expands Advisory Board
August 26, 2020
Sessions College For Professional Design Adds Neil Edwards to Board of Directors
August 18, 2020
Sessions College Seeks Expanded Opportunities for DigitalComplete
August 12, 2020
Sessions College Named to Most Affordable College Tuition and Top Design School Lists
August 7, 2020
DEAC Renews Sessions College for Professional Design Accreditation Through 2025
July 29, 2020
Kimberly O'Hanlon
Senior Director of Admissions
(480)212-1704 ext. 155
kimberly@sessions.edu