All Courses
Course Descriptions
Sessions College offers an exciting range of online design courses. Ask an Admissions Advisor about tuition and start dates--and taking a course as part of a degree or certificate program.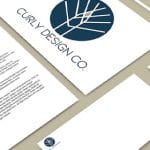 DES 211: Graphic Design I
Design skills applied to real-world projects
Graphic designers today must be ready to tackle a wide range of projects from identity design to editorial design to product and packaging design. In this online graphic design course, you'll establish a firm foundation for professional design work. Gain insights from industry veterans and explore the challenges of designing posters, logos, magazine covers, book layouts, 3D designs, and brand identities. Hone your design process, as you research each project, develop concepts, work with expert instructor feedback, and begin to develop pieces for your portfolio.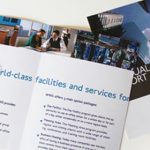 DES 212: Graphic Design II
Stretch your graphic design skills with advanced projects
Graphic design is the art of visual communication, the visual representation of ideas or concepts. In this advanced graphic design course, you'll study the movements that shaped today's design world. Working with a professional designer, you'll discover how to conceptualize projects, reinvent clichés, distill complex information, and motivate your audience. Class assignments include postage design, annual report layout, poster and book design, an art poster, and a direct mail piece.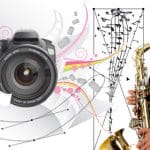 DES 222: Photoshop II
Take your Photoshop to new levels
How well do you know Adobe Photoshop, the industry-standard imaging app? In this advanced online Photoshop course you'll transcend your current skill set with vector illustration techniques, photo-realistic painting, high-impact typography, and professional editing methods that preserve the editability of your original images. Working with a Photoshop pro, you'll build proficiency with the Pen tool, Adobe Color, Smart Objects and Filters, and more.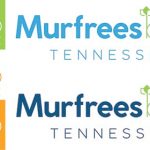 DES 232: Logo Design II
Portfolio projects in identity design
In the words of the late, great Paul Rand, logos should be like flags: universal, timeless, and durable. Do you have have the skills to create identities that endure? Find out, in this advanced online logo design course. Working with an expert instructor, you'll study important identity design concepts including corporate identity, image, branding, and repositioning. The focus will be on learning how to approach each stage of the logo design process, from concept to execution and client presentation.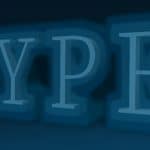 DES 301: Typography III
Take your typography designs to a new level
Typography can be endless. In this course, you will take a "deep dive" into the world of type to research and explore how typographic letterforms have been and can be presented in creative and innovative ways. You will demonstrate the ability to iterate multiple design solutions, employ advanced aesthetic judgement, and show the ability to communicate with diverse audiences and cultures. You will synthesize multiple design principles as you produce a variety of compelling designs prominently featuring typographic elements.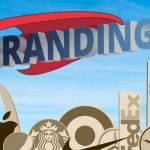 DES 302: Beyond Branding
Conceptualize and design memorable visual identity systems
Building upon your branding expertise, you will focus on effectively producing strategic and compelling graphic identity and branding materials. Your designs will be informed by your research of branding for product-driven and service-driven companies, as well as non-profit and cultural organizations. In this class, you will select or develop a signature project and carry it through a classic process: research, brainstorming, feedback, finalizing, client presentation, and final adjustments. An important aspect of this class will be the production of a graphic design standards manual, demonstrating your ability to establish and communicate professional standards.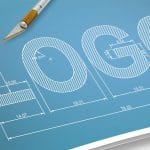 DES 333: Design Deconstruction
Unpacking the fundamental elements of design
During this class, your approach to generating design ideas will be "turned on its head" through the process of deconstruction and reconstruction. You will be encouraged to expand your view of design, typography, composition, ideation, and effectively communicating with diverse audiences. Throughout the course, you will solve design problems by exploring and applying creative strategies. By the conclusion of this course, you will have generated a host of basic and refined conceptual pieces and acquired new methodologies for individual or team creative work.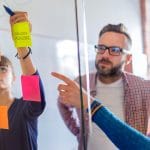 DES 360: Design Systems and Planning
Creative and consistent design thinking starts here
A design is more than an individual piece, it needs to be integrated into a system. You will begin your exploration of contemporary design systems with a focus on how to apply them when planning, developing, and advancing your design work. What kind of professional designer do you aspire to be? In collaboration with faculty advisors you will review and analyze your current portfolio and identify what kinds of design you want to develop and produce during your program of study and beyond. Together, we will create an individualized education plan will serve as a roadmap for the remainder of your Bachelor's degree program. To put your plan into action, during this class, you'll research design trends and potential careers, develop and execute a quality portfolio project, and develop a list of potential employers to contact for your internship.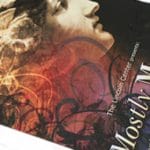 Design and Composition
Learn to apply fundamental 2D design principles
What makes any image work, in graphic design or photography? Composition, literally the assembly or construction of elements, is the artful arrangement that guides the viewer's eye and unifies your work. In this online 2D design course, you'll develop your compositional skills by analyzing everything from Grand Masters to Madison Avenue ads to tubes of toothpaste. Through a series of artistic projects, you'll learn the principles of effective composition.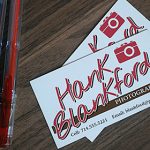 Design Business
How to represent your design services and get work
You've spent years building a portfolio brimming with beautiful work. You can have all the talent in the world, but you also need to know how to position yourself for successful career. In this online design business course, you'll learn the essentials of finding work as a creative professional, whether in a design firm, in-house art department, or freelance. You'll gain feedback from a design pro on everything from how to present your portfolio and resume, find work opportunities, and market yourself, to building a professional persona and networking with your peers.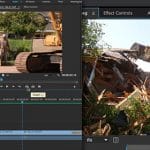 DIG 201: Digital Video Editing I
Build a foundation in digital editing
Digital video is an exciting field, recently described by FaceBook CEO Mark Zuckerberg as a megatrend. In this online video editing course, you'll learn the art and craft of editing videos using Adobe Premier, or equivalent NLE program. Working with a pro digital artist, you'll learn time-honored concepts in editing, including shot types, story structure, scripting, editing sound, continuity editing, CODECs, adding text and graphics, compressing and expanding time, and storytelling strategies. Through a series of creative projects, you'll learn how to create polished movies for digital and social media applications.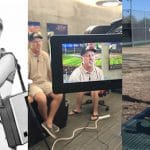 DIG 204: Digital Video Production
Make movies that matter
Can you hear Sundance calling? In this online video production course, you'll learn the basics of planning and shooting videos. You'll learn how to control your video camera, execute different kinds of shots, and maintain continuity in your projects. Working with an expert instructor, you'll gain experience in shooting different kinds of videos, focusing on storytelling, production planning, and sound editing, with the ultimate goal of telling stories that move audiences. This course will empower you with the knowledge to tell compelling stories for news, corporate video, and social media.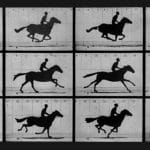 DIG 205: Intro to Motion
Learn the ABCs of animation
How does animation actually work? In this online introductory animation course, you'll learn the 12 essential principles of animation including squash and stretch, anticipation, and exaggeration. Working with a professional animator, you'll explore how fundamental concepts in physics and motion are used to create sophisticated, convincing motion art in sequential art, video, 2D animation, and 3D animation, and more. Practical projects include stop-motion and flipbook-style animation.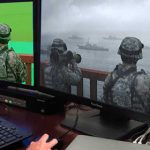 DIG 208: After Effects I
Learn motion graphics for today's media applications
Adobe After Effects is a powerful application for motion graphics and visual effects for film and video. After Effects is used for broadcast graphics, music videos, feature films, video rotoscoping, corporate presentations, and conferences. In this online After Effects course, you can study with a leading animator and learn how to use After Effects to create sophisticated motion graphics—using text and object animations, compositing videos and images, and adding audio and effects. You'll learn how to set keyframes on a timeline and work with transform properties, motion paths, masks, effects, and more.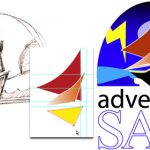 Digital Illustration I
Workshop on illustration with Adobe Illustrator
Creating illustrations in Adobe Illustrator can be fun or frustrating, depending on how you approach it. In this online basic digital illustration course, you'll discover professional illustration techniques for creating great-looking artwork using deceptively simple elements. Working with a veteran illustrator, you will be guided through every step of illustration projects that get your creative juices flowing. Creative class projects include still life illustrations, editorial art/brand logos, and character illustrations.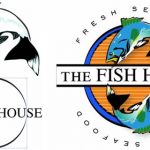 Digital Illustration II
Create editorial illustrations using Adobe Illustrator
Digital illustration is a challenging and expressive area of graphic design. With Adobe Illustrator, you can develop your unique personal style as an artist. In this online advanced digital illustration course, you'll learn professional illustration and Adobe Illustrator techniques for communicating your creative concepts. Working with a pro designer, illustrator, you'll learn approaches for creating editorial illustrations, icons, retro poster designs, 3D illustrations, and restaurant identity designs.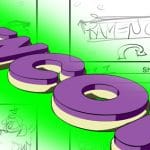 Digital Media Capstone Project
A portfolio project for Digital Media majors
The Digital Media capstone project is a complete client experience in video and animation, from concept to the final presentation of a series of client pieces. Students work closely with the department head using a full project brief to a propose a character design, storyboard media concepts, and develop full animation and video for the client. The project is executed in three stages with feedback and discussion at each stage. Students are expected to discuss, present, and critique their work with the highest level of professionalism, and implement research strategies that contribute to the overall finished project.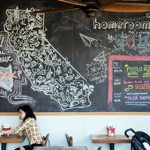 Digital Photography Capstone Project
A portfolio project for Digital Photography majors
The digital photography capstone project provides a simulation of an extended photography project. Students will take a photography project from concept to final presentation. Students work closely with the department head, developing a client brief for a project that provides a deep exploration of an area of photography.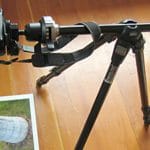 Digital Photography I
Learn the basics of digital photography
In this course, you'll build a foundation in fundamental photography techniques. You will gain control over your camera's manual settings, learning how to balance the elements in the Exposure Triangle (ISO, Shutter Speed, and Aperture/F-Stop. You will discover how to set White Balance appropriately, create depth of field, and capture motion. We will explore composition concepts to help you make your photographs more interesting and effective and equip you for the types of adjustments photographers make to adjust to different lighting conditions. To give you experience in some important genres, you will gain practical experience in shooting different kinds of portrait photographs and sports/motion photographs.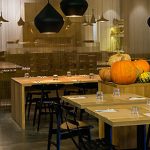 Digital Photography II
Stretch your digital photography skills
Looking to achieve better-looking results in your digital photography? To take great photographs every time requires both technical and aesthetic mastery. How and when to use your advanced camera's features? What shooting or composition techniques will get the best results on location? And once you're safely home, how will you handle image correction, retouching, compositing, and printing? Class projects include still-life, action, panoramic, candid, and location photos in addition to retouching and printing.