All Courses
Course Descriptions
Sessions College offers an exciting range of online design courses. Ask an Admissions Advisor about tuition and start dates--and taking a course as part of a degree or certificate program.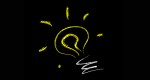 Creative Concept Development
Creative tools for an artist or designer
In advertising, illustration, and design, you need to be able generate many ideas for your clients and projects. You can have all the skills in the world, but unless you can develop creative concepts, your products and content will get lost in the sea of what's out there. This online creativity course provides you a training in identifying the needs of each projects, brainstorming solutions, challenging your assumptions, and testing/evaluating your ideas until you have a winner.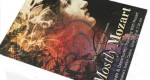 Design and Composition
Learn to apply fundamental 2D design principles
What makes any image work, in graphic design or photography? Composition, literally the assembly or construction of elements, is the artful arrangement that guides the viewer's eye and unifies your work. In this online 2D design course, you'll develop your compositional skills by analyzing everything from Grand Masters to Madison Avenue ads to tubes of toothpaste. Through a series of artistic projects, you'll learn the principles of effective composition.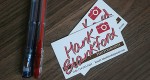 Design Business
How to represent your design services and get work
You've spent years building a portfolio brimming with beautiful work. You can have all the talent in the world, but you also need to know how to position yourself for successful career. In this online design business course, you'll learn the essentials of finding work as a designer, whether in a design firm, in-house design department, or freelance. You'll gain feedback from a design pro on everything from how to present your portfolio and resume, find work opportunities, and market yourself, to building a professional persona and networking with your peers.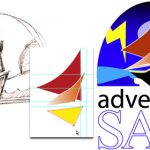 Digital Illustration I
Workshop on illustration with Adobe Illustrator
Creating illustrations in Adobe Illustrator can be fun or frustrating, depending on how you approach it. In this online basic digital illustration course, you'll discover professional illustration techniques for creating great-looking artwork using deceptively simple elements. Working with a veteran illustrator, you will be guided through every step of illustration projects that get your creative juices flowing. Creative class projects include still life illustrations, editorial art/brand logos, and character illustrations.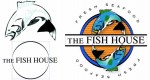 Digital Illustration II
Create editorial illustrations using Adobe Illustrator
Digital illustration is a challenging and expressive area of graphic design. With Adobe Illustrator, you can develop your unique personal style as an artist. In this online advanced digital illustration course, you'll learn professional illustration and Adobe Illustrator techniques for communicating your creative concepts. Working with a pro designer, illustrator, you'll learn approaches for creating editorial illustrations, icons, retro poster designs, 3D illustrations, and restaurant identity designs.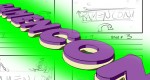 Digital Media Capstone Project
A portfolio project for Digital Media majors
The Digital Media capstone project is a complete client experience in video and animation, from concept to the final presentation of a series of client pieces. Students work closely with the department head using a full project brief to a propose a character design, storyboard media concepts, and develop full animation and video for the client. The project is executed in three stages with feedback and discussion at each stage. Students are expected to discuss, present, and critique their work with the highest level of professionalism, and implement research strategies that contribute to the overall finished project.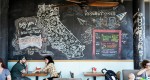 Digital Photography Capstone Project
A portfolio project for Digital Photography majors
The digital photography capstone project provides a simulation of an extended photography project. Students will take a photography project from concept to final presentation. Students work closely with the department head, developing a client brief for a project that provides a deep exploration of an area of photography.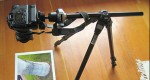 Digital Photography I
Learn the basics of digital photography
Digital photography is a key skill for any artist or designer. In this online digital photography course, you'll discover how photography techniques and environmental factors interact to create powerful digital images. You'll learn the fundamentals of lighting, perspective, and set up and explore techniques for classic assignments: portraits, product shots, indoor and outdoor location shoots, and fast-action sports. In each exercise, your assignments are critiqued by a professional photographer.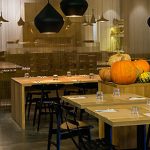 Digital Photography II
Stretch your digital photography skills
Looking to achieve better-looking results in your digital photography? To take great photographs every time requires both technical and aesthetic mastery. How and when to use your advanced camera's features? What shooting or composition techniques will get the best results on location? And once you're safely home, how will you handle image correction, retouching, compositing, and printing? Class projects include still-life, action, panoramic, candid, and location photos in addition to retouching and printing.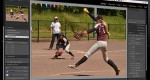 Digital Photography with Lightroom
Manage your photo workflow with Lightroom
Have you ever spent more time working on a photo shoot at your desk than you did taking the pictures? If so, consider managing, developing, printing, and presenting your shots efficiently with Adobe Photoshop Lightroom. In this online Lightroom course, working with a photography pro, you'll learn how to collect and catalog your images with ease, use basic and advanced development and retouching tools to create stellar shots, and present your work in slideshows, on the Web, and in print.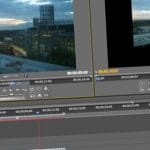 Digital Video Editing I
Learn the art of digital video editing
Editing video is about movement, choreography, lighting, color, and psychology. In this online video editing course, you'll learn the art and craft of editing videos using Adobe Premier or equivalent program. Working with a pro digital artist, you'll explore how to apply time-honored principles of film editing using today's digital technology. Challenging projects including editing a commercial, an interview, a narrative scene, a music video, a video diary, and a text title sequence.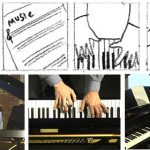 Digital Video Production
Learn to produce, shoot, and edit digital video
Can you hear Sundance calling? In this online video production course, you'll learn the basics of planning and shooting videos. You'll learn how to control your video camera, execute different kinds of shots, and maintain continuity in your projects. Working with an expert instructor, you'll gain experience in shooting different kinds of videos, focusing on storytelling, production planning, and sound editing, with the ultimate goal of telling stories that move audiences. This course will empower you with the knowledge to tell compelling stories for news, corporate video, and social media.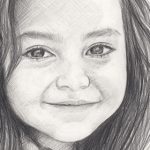 Drawing I
Learn to draw and communicate what you see
Many people are afraid to draw, but the truth is that drawing is not as hard as it seems. If you can relax, get your mind around the task, and begin to understand what you see, you can draw. In this online drawing course, you'll learn how to analyze what you see in the world around you and communicate it on paper. Guided by a professional artist, you will explore the critical concepts of line, mass, form, perspective, value, and composition, building a solid foundation for all your art and design work.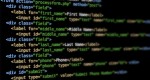 Dynamic Web Development with PHP
Learn the basics of coding with PHP and MySQL
The Web today is an increasingly dynamic environment. PHP, in conjunction with the database MySQL, is the leading technology used to build millions of dynamic Web sites. In this online PHP course, you'll learn how to develop dynamic Web site features using PHP and MySQL. Working step-by-step, you'll learn how to: set up and configure a Web site and development site for PHP development; design and build a MySQL database and write basic SQL queries; write basic PHP scripts to collect and process information from forms, troubleshoot and fix common PHP scripting errors; write scripts to store information in a database; and display dynamic information on multiple pages within a site.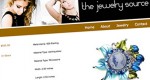 E-Commerce
Learn the fundamentals of e-commerce site design
Shopping at Amazon may be easy, but building an e-commerce Web site is a serious challenge. What with business plans, technology, hosting, architecture, accounting, shopping cart, security, and legal issues, it's no wonder most designers leave e-commerce Web design to the pros. In this online e-commerce course, you'll learn essentials of e-commerce Web site creation including design techniques, shopping cart and credit card options, and more. You'll create a basic, functioning e-commerce site and learn how to create online shops for small business clients. Class projects guide you step by step through the design and business decisions that are critical to success.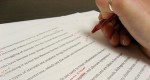 English Composition
Develop confidence and fluency in your writing
Writing is an essential skill in almost any professional career you can name. In this online english composition course, students learn to become better readers and writers. Your goal is to produce clearer, more active sentences, better structured paragraphs, and more coherent and interesting personal and analytical essays. Throughout the semester, class discussions will use the critique of images and videos on art as a stimulus for writing. Students will develop two polished essays that will be presented for peer critique.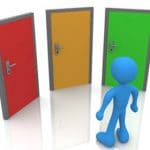 General Psychology
Root your creative choices in an understanding of human behavior
An understanding of human psychology is essential for any designer. In this online psychology course, you'll build a foundation in theories of the mind. The course focuses on the biological and environmental bases for human behavior, including motivation, emotions, states of consciousness, learning, and personality. Students examine classic theories and theorists in psychology and complete research- and reflection-based projects.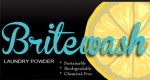 Graphic Design Capstone Project
A portfolio project for Graphic Design majors
The Graphic Design capstone project provides a simulation of an extended client design project. Students will take a project from concept to final presentation. Students work closely with the department head, interpreting a project brief, developing design elements, and designing a logo, brochure, and package design. The project is executed in three stages with feedback and discussion at each stage. Students are expected to discuss, present, and critique their work with a high level of professionalism, and implement research strategies that contribute to the overall finished project.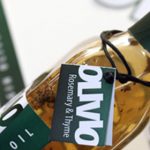 Graphic Design I
Develop a professional approach to graphic design projects
Graphic designers today must be ready to tackle a wide range of projects from identity design to editorial design to product and packaging design. In this online graphic design course, you'll establish a firm foundation for professional design work. Gain insights from industry veterans and explore the challenges of designing posters, logos, magazine covers, book layouts, 3D designs, and brand identities. Hone your design process, as you research each project, develop concepts, work with expert instructor feedback, and begin to develop pieces for your portfolio.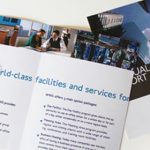 Graphic Design II
Grow your portfolio with advanced graphic design projects
Graphic design is the art of visual communication, the visual representation of ideas or concepts. In this advanced graphic design course, you'll study the movements that shaped today's design world. Working with a professional designer, you'll discover how to conceptualize projects, reinvent clichés, distill complex information, and motivate your audience. Class assignments include postage design, annual report layout, poster and book design, an art poster, and a direct mail piece.