All Courses
Course Descriptions
Sessions College offers an exciting range of online design courses. Ask an Admissions Advisor about tuition and start dates--and taking a course as part of a degree or certificate program.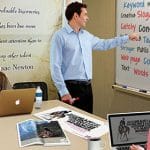 Copywriting
Master the nuances of ad copywriting
Every ad designer must grasp the basics of persuasive copywriting. In this online copywriting course, students will study how text and images interact in effective ad campaigns, learning how to write and edit ad copy for print and digital advertising media and turn written ideas into visual expression. Working with a professional writer and editor, you'll hone your copywriting skills on realistic projects.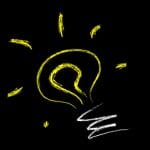 Creative Concept Development
Creative tools for an artist or designer
In advertising, illustration, and design, you need to be able generate many ideas for your clients and projects. You can have all the skills in the world, but unless you can develop creative concepts, your products and content will get lost in the sea of what's out there. This online creativity course provides you a training in identifying the needs of each projects, brainstorming solutions, challenging your assumptions, and testing/evaluating your ideas until you have a winner.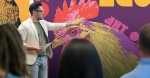 DEG 304: Special Topics I
Develop a multi-faceted project in support of your creative goals.
Professional designers apply design and communication principles, meet milestones, collaborate with clients, analyze, evaluate, and synthesize creative concepts, adhere to deadlines, and strive to exceed expectations. In this class, you will continue to advance the design strategy plan you developed in the DES 360 Design Systems and Planning course. In collaboration with your instructor, you will select or "spec out" and complete a multi-faceted project and/or set of projects that support your portfolio goals. In this course, your instructor will serve as your client, and your class grade will be based not only on the quality of your work but also on your ability to meet deadlines, synthesize design principles, and effectively present your work.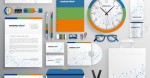 DEG 344: Professional Practices
Strategies for success in advancing your creative business
During this class you will develop and/or enhance your business forms and collateral materials for your photography, illustration, and design business based upon industry standards and best practices. In preparation for running your own creative services business, you will also create a business plan and marketing plan as you explore an ethical and scalable business philosophy. You will focus on networking with fellow creatives through local industry organizations and/or respected creative work sharing sites and implement your internship outreach plan in preparation for the DEG 410 Internship and Entrepreneurship.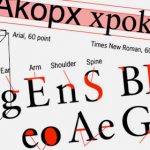 DES 101: Typography I
Master the rudiments of type
Typography is what sets designers apart from other artists. In visual communication, typography must be integrated (every last loop, bowl, and descender) into a total design. In this online basic typography course, you'll explore the anatomy of the letterform. Working with a design pro, you'll learn how to classify typefaces and use them creatively. Understanding the fundamentals of typography will give your work power, eloquence, and beauty.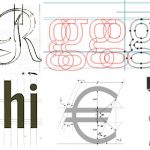 DES 102: Typography II
Explore and express your typography in portfolio projects
Typography, technology, and culture are intertwined. Type has the power to communicate meaning and mood through its quirks and beauty, its history and diversity. In this advanced online typography course, you'll learn advanced concepts in typography, building your portfolio through hands-on projects. You'll experiment with type fusion, learn the details of text layout and information hierarchy, create a visual identity for product package and a civic authority, and even design your own currency.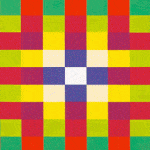 DES 104: Color Theory
Build a foundation in using color
Color is an essential tool for any designer. Though each color has its own specific hue and value, the expression and perception of a color changes in different contexts. In this online color theory course, you'll learn how to work with color, discovering how to develop color schemes for your design projects. The course will range from fundamental color concepts and terminology to the practical application of color in typography and using color effectively on-screen.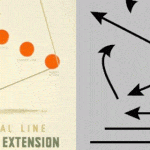 DES 105: Design and Composition
Gain an understanding of composition techniques
What makes any image work, in graphic design or photography? Composition, literally the assembly or construction of elements, is the artful arrangement that guides the viewer's eye and unifies your work. In this online 2D design course, you'll develop your compositional skills by analyzing everything from Grand Masters to Madison Avenue ads to tubes of toothpaste. Through a series of artistic projects, you'll learn the principles of effective composition.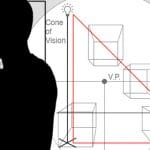 DES 111: Drawing I
Learn techniques for representing form
Many people are afraid to draw, but the truth is that drawing is not as hard as it seems. If you can relax, get your mind around the task, and begin to understand what you see, you can draw. In this online drawing course, you'll learn how to analyze what you see in the world around you and communicate it on paper. Guided by a professional artist, you will explore the critical concepts of line, mass, form, perspective, value, and composition, building a solid foundation for all your art and design work.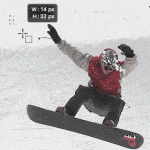 DES 121: Photoshop I
Gain essential techniques in Photoshop
Adobe Photoshop is the premiere image manipulation tool for print design, Web design, and photography. You can learn to tame this creative powerhouse of a program in this online Photoshop course. Working with a design pro, you'll learn the best techniques for common Photoshop jobs including selecting and isolating objects, creating image composites, masking and vignetting images, setting typography, and improving images with retouching and effects.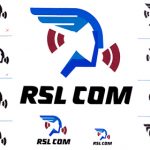 DES 131: Logo Design I
Because first impressions last
Logos are the front line—the identity of a company. They are ubiquitous, and they are vital. In this introductory online logo design course, you'll learn how to design logos that will strengthen the visual image of your own or your client's company. Working with a design pro, you'll explore the development of logos through a series of case studies. Each exercise combines a written, conceptual component with hands-on projects for creating an effective logo.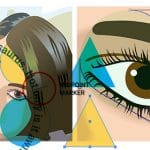 DES 141: Illustrator I
Hone your skills in the #1 vector illustration tool
Adobe Illustrator is a powerful and versatile tool for creating illustrations, logos, and graphics for print and the web. You can learn to produce detailed and scalable art in this online Illustrator course. Working with an expert instructor, you'll build a strong foundation, exploring shape tools, drawing tools, layers, the Pen tool (a lesson unto itself) as well as transformations/distortions, type tools, and modifying paths and shapes. Hands-on illustration projects include creating a robot, a series of album covers, a marketing postcard, an advertisement vehicle wrap, and a company logo.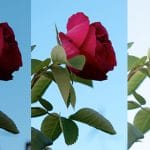 DES 151: Digital Photography I
Gain creative control over your camera
In this course, you'll build a foundation in fundamental photography techniques. You will gain control over your camera's manual settings, learning how to balance the elements in the Exposure Triangle (ISO, Shutter Speed, and Aperture/F-Stop. You will discover how to set White Balance appropriately, create depth of field, and capture motion. We will explore composition concepts to help you make your photographs more interesting and effective and equip you for the types of adjustments photographers make to adjust to different lighting conditions. To give you experience in some important genres, you will gain practical experience in shooting different kinds of portrait photographs and sports/motion photographs.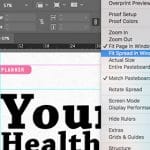 DES 201: InDesign I
Learn professional layout design skills
Layout designers today need the skills to move seamlessly between print and digital projects. Luckily, Adobe InDesign can handle it all. In this online InDesign course, you'll explore a host of essential InDesign techniques and focus on developing efficient workflows. The course will impart a working knowledge of InDesign's main capabilities, everything from basic features to using master pages, importing and manipulating objects, controlling text flow and style, and organizing content with tables, layers, links, and conveyor tools. Projects give you training in a range of real world print/digital publishing projects, from brochures to catalogs, magazines to ePubs, and even an interactive folio for the iPad.
DES 204: The Study of Graphic Design
Explore professional practices in graphic design
Professional designers make choices informed by the present and the past. In this online design history course, you'll explore design movements from the early 20th century through today and gain experience in research, idea-building, and production of creative concepts. Working with an experienced art director, you'll learn how to use historical knowledge and cultural awareness as a springboard for your contemporary design projects.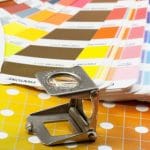 DES 205: Print Production
Learn how to execute print production jobs
For a novice designer, sending a job to the printer is a mysterious (and expensive) process of trial and error. To manage a print job effectively, you must understand how print shops work, how to communicate with them, and how to identify the best design solution for your budget. In this online print production course, you can learn the fundamentals of producing professional-looking print publications. Working with an expert instructor, you'll learn to choose papers and Pantone inks, modify your materials and processes based on a budget, use Adobe InDesign to prepare designs for print, manage the phases of the production workflow, and most importantly produce high-quality work.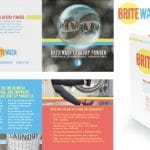 DES 206: Branding and Identity
Concepts in visual identity design
Did you ever wonder how giant corporations such as CBS, BMW, and Sony establish their corporate images? And how important these company images are in promoting their respective franchises? Discover the answers in this online brand identity course. Explore through case studies the essential skills required to design logos, marketing materials, and advertising programs to establish and promote a corporate identity. You'll be designing or redesigning company identities for both existing companies and newly established businesses.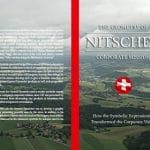 DES 207: Layout Design
Creative approaches to print page layout design
Whether it's a magazine spread, a subway poster, or even a Web page, nothing connects or communicates like a great layout. In this advanced layout design course, you'll tackle advanced-level projects that push your design skills to the limit. Working with a design pro, you will explore creative applications for lines and shapes, learning how to use or break the rules of layout. Course projects include a 4-page magazine spread, a book jacket design, and a calendar.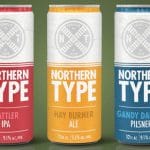 DES 208: Packaging Design
Designs that stand out on a crowded shelf
What makes a product stand out on a crowded shelf? What makes it attract the eye—excite, inform, and appeal, motivating customers to buy? In this online packaging design course, you'll learn the art and craft of package design, studying with a seasoned pro. Working from detailed briefs, you'll design packages for a wide variety of projects, clients, and customers. Key course concepts will include seeing and designing in three dimensions, mass vs. prestige design, and new product launches. Portfolio projects range from pizza store boxes to champagne and fragrance cartons.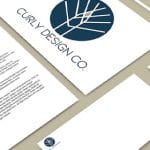 DES 211: Graphic Design I
Design skills applied to real-world projects
Graphic designers today must be ready to tackle a wide range of projects from identity design to editorial design to product and packaging design. In this online graphic design course, you'll establish a firm foundation for professional design work. Gain insights from industry veterans and explore the challenges of designing posters, logos, magazine covers, book layouts, 3D designs, and brand identities. Hone your design process, as you research each project, develop concepts, work with expert instructor feedback, and begin to develop pieces for your portfolio.