Print Picks: Talent is Not Enough: Business Secrets for Designers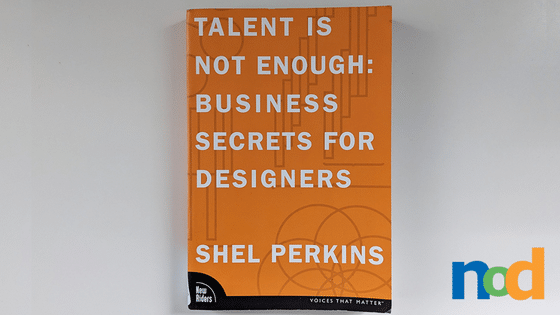 When you go to school to study a creative field, the majority of your coursework is focused on the craft itself. You learn about the foundational principles, the history of the field, and explore the various techniques and tools at your disposal. Through an array of projects aimed at developing both your creative eye and practical skill, you learn how to work with others and manage your time. Your teachers act as mentors, guiding your development and passing down bits of wisdom gained through their own trial and error that can help you to avoid making similar mistakes and fast-track your path to creative success.
However, not nearly as much care and attention are paid to another critical part of the equation, that being the practical, operational side of things. So many of us end up leaving school with sparkly, polished portfolios and a new diploma, with no idea how to navigate the professional landscape awaiting us.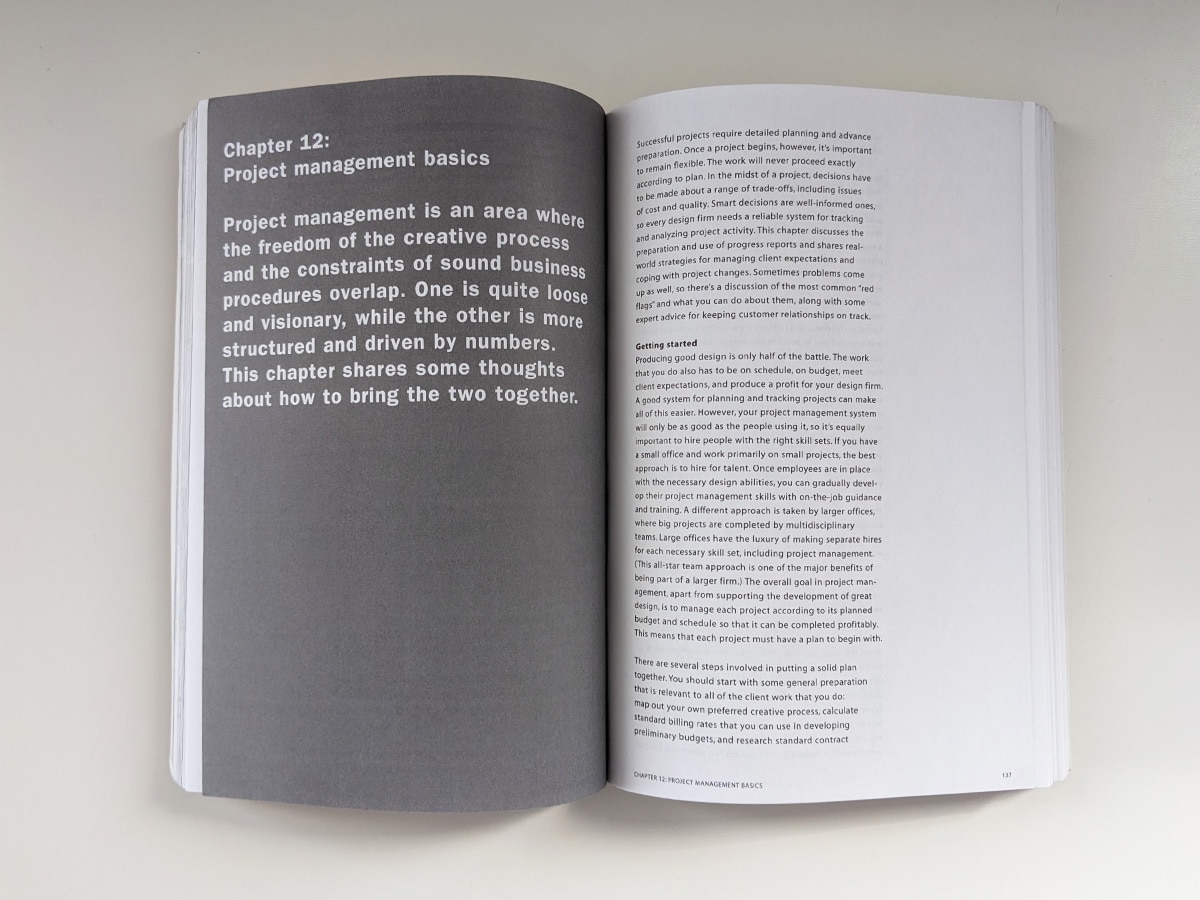 Talent is Not Enough: Business Secrets for Designers by Shel Perkins, is a comprehensive guide for new graduates, those considering entering a creative profession, or even experienced designers looking to enter the world of freelance or start a studio of their own. Running a business is a craft in and of itself, and whether you're a first-time freelancer trying to figure out how to set your rates and manage taxes, or you've established your own design firm and are beginning the process of building your team, proper guidance can be the difference between success and failure.
The book itself is meant to serve as a tool you can refer back to throughout your career and is organized accordingly. The first section, which will be immediately useful to new graduates or those considering a career as a designer, explores the different career paths available to creative professionals as well as the various skill sets required. Perkins thoroughly outlines the process of finding a job from start to finish, beginning with the job hunting phase all the way through to the job offer. He explains the potential pitfalls one might encounter along the way and provides stratagems you can use to be better prepared and increase your chances of getting the role.There's also a great deal of information in this section for those opting for the freelance route, including how to go about calculating your rate, drafting a contract, and navigating potential issues with employers and taxes.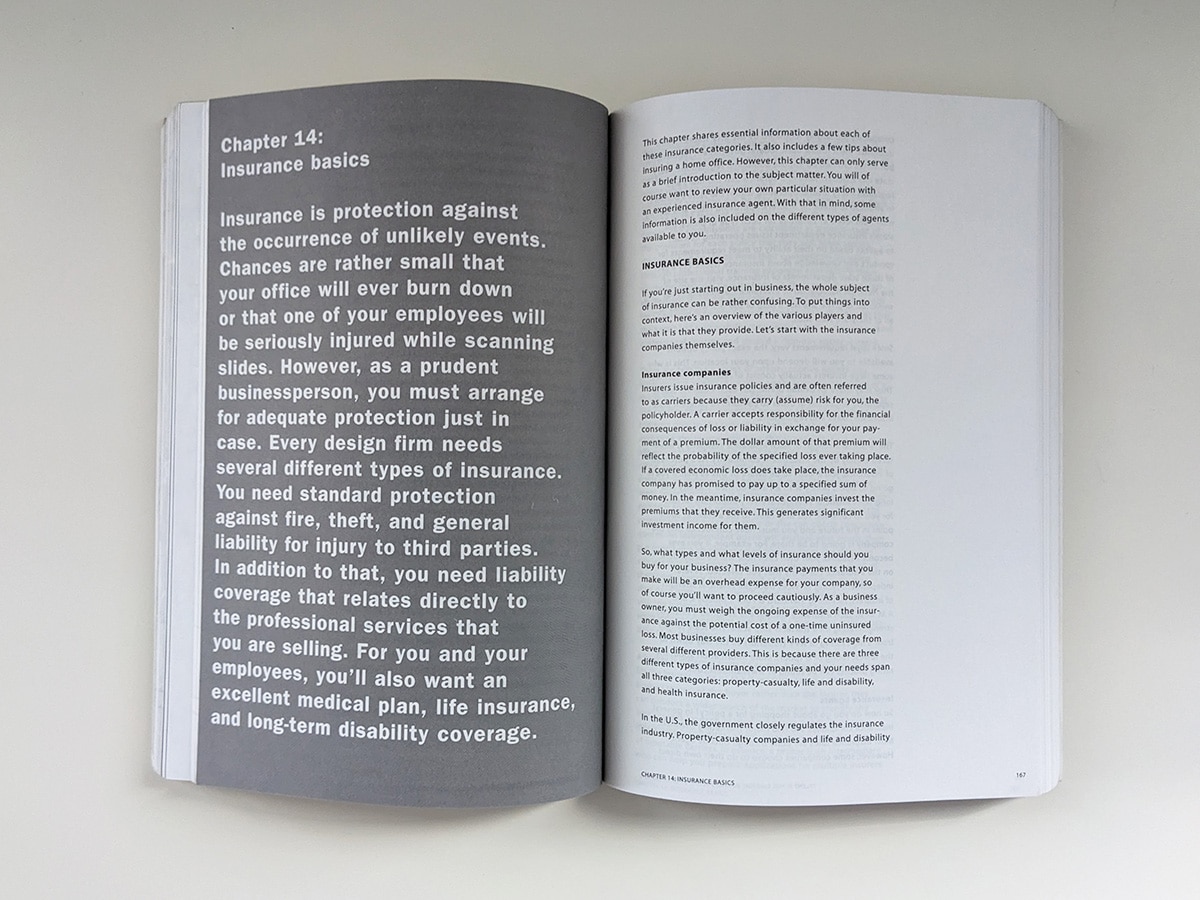 The next section of the book, dedicated to running a small business, is for those with some experience under their belts looking to take the next steps and expand their operation. This section explores the process of finding new clients through marketing and creating project proposals, as well as the administrative back end, covering the basics of bookkeeping and insurance.
The final two sections of the book, dedicated to legal issues and large firms respectively, are for readers much further along in their careers. Perkins offers insights into the sorts of problems that can arise when dealing with intellectual property, licensing, and unclear terms and conditions in contracts. The final chapter explores the gradual process through which design firms expand, and how to go about finding experts to reduce the number of hats you wear as the founder. It covers all of the strategies you can employ to scale your business to the point where it can be sold, with a chapter dedicated to establishing your exit strategy.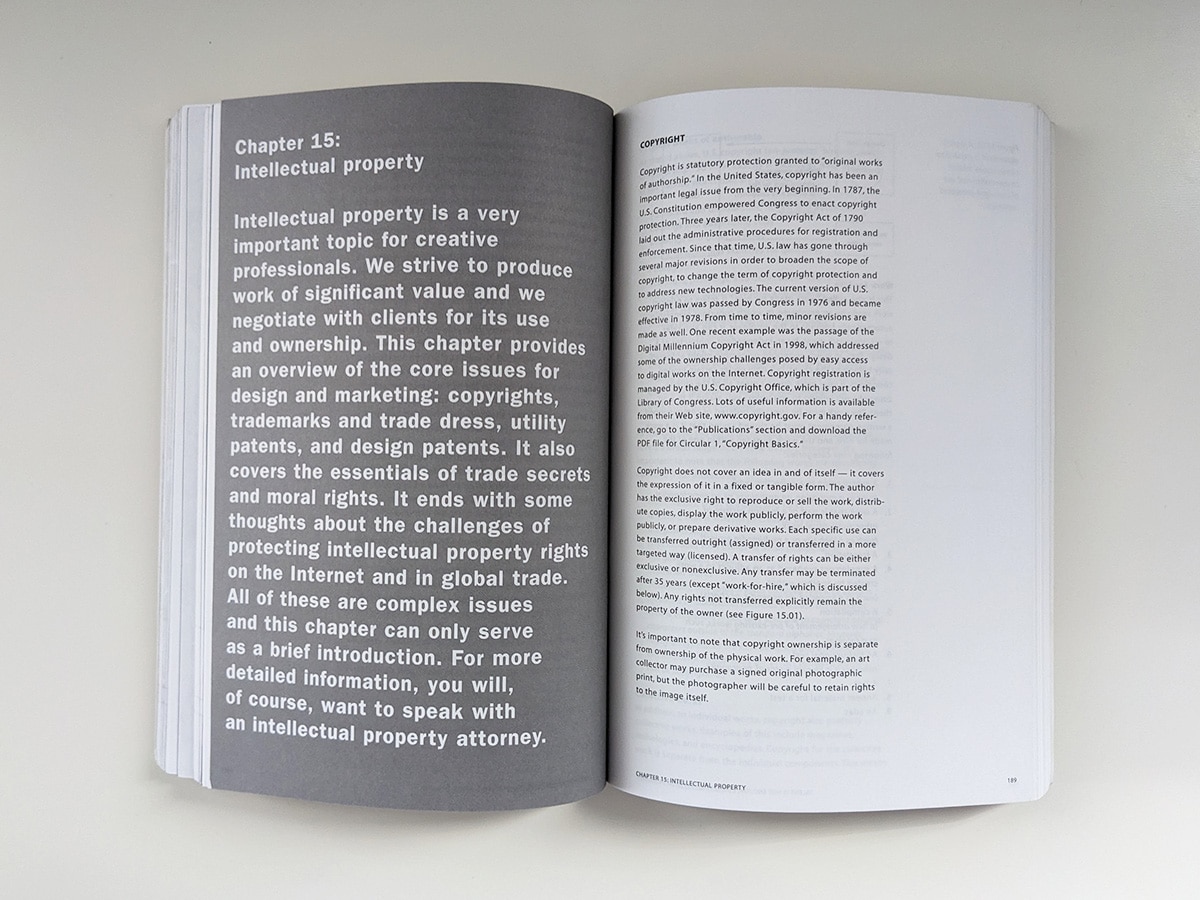 Whether you're a new graduate or a working professional looking to further explore the world of freelance or establish a business of your own, Talent is Not Enough: Business Secrets for Designers offers valuable insights you can refer back to throughout your career to increase your chances of success at every step along the way.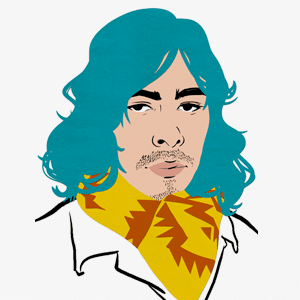 Taylor is the Managing Editor of Notes on Design. Taylor is a graphic designer, illustrator, and Design Lead at Weirdsleep.
Are you interested in sharpening your business skills? Sessions College offers a wide range of advertising and marketing courses. Contact Admissions for more information.