How Much Do Graphic Designers Make? 2024 Guide
How Much Do Graphic Designers Make in 2024?
A lot has happened to the design world within the past couple of years. Between a booming demand for hybrid and remote work positions, more integrated and robust design software, and the astronomical rise of artificial intelligence systems and toolsets, it has never been a more exciting or complex time for graphic designers.
Recently, Robert Half published their 2024 Marketing and Creative Salary Guide and we've found this to be one of the most reliable salary guide estimates for the graphic design field time and again.
Graphic Design in particular falls underneath the role category of Design and Production.
Using our hometown of Phoenix, AZ as the city of choice, the following annual salary estimates for graphic designers going into 2024 are as such:
$56,100 for Graphic Designers within the 25th Percentile (New/Beginning Designers)
$72,600 for Graphic Designers within the 50th Percentile (Full-Time Work Experience)
$85,800 for Graphic Designers within the 75th Percentile (Highly Skilled & Adaptable)
Keep in mind that these metrics only pertain to Phoenix, AZ where worker's annual salaries are 10% higher than the national average.
Since every state has its own deviation, using your closest city as a reference point will likely yield the best results for how much money graphic designers are expected to make in 2024.
For Graphic Designers, Benefits Are In High Demand
Annual salaries are often at the top of everyone's mind going into the new year.
However, there's other aspects to consider if you're looking for a change in employment or entering the market as a professional graphic designer for the first time.
35% of marketing and creative job seekers are search for more work perks and benefits
41% place a heavy emphasis on a company's offered benefits when applying for a position
Some rising benefits that have new-hires perking up their ears include:
unlimited paid time off
employer compensation towards fully-remote workstations
increased paid vacation and sick days
pet-friendly workstations
more robust health and medical insurance
and even child-care compensation
It's these types of potentially offered benefits and more which make it important to examine what a company brings to the table beside just a flat annual salary number.
Yes, you could land a position making 6-figures a year with enough graphic design experience, but that could also likely mean long working hours, a rigid schedule, and harsh deadlines.
On the flip side, a less competitive company might not offer up as much cold hard cash when it comes to your annual salary. But between flexible paid time off, optional office hours, team building meetings and employer compensated trips, it could be a perfect match for your working style for years, even decades to come.
Changes Within Graphic Designer Workplace Trends
Also at the forefront within the Marketing and Creative sectors is the meteoric rise of a demand for remote work and/or hybrid work capabilities.
59% of managers say a strong candidate turned down a job offer because remote work wasn't allowed at their company.
49% of managers say a valued employee had quit because remote work wasn't an option.
65% of professionals say they would like a salary premium (a 17% increase on average) if their company required them to commute to their office full-time.
This is proof that employees have to value workplace flexibility now more than ever before.
While traditional office spaces will never truly be extinct, it's clear to see that hard ultimatums placed upon workers to return back to the office coming out of the COVID-19 era have truly backfired.
Instead of breaking one's own will and commuting 5 days a week, morning and afternoon, more and more designers have resigning from their positions to work instead for different companies that offer more flexibility towards their work-life balance.
Additionally, another significant change in environment is in how these specific industries are expected to offer the most hiring opportunities for graphic designers going into 2024:
Financial Services
Healthcare
Professional Services
Manufacturing
and Retail
Hone Your Graphic Design Skills For Your Next Position
Ready to turn your passion for design into a thriving career? Sharpen your skills with a diverse range of accredited, fully online Graphic Design programs through Sessions College.
Whether you're aiming to master the fundamentals or elevate your existing skills, we've got you covered. From our comprehensive Associate Degree in Graphic Design to skill-focused certificates, our expert-taught online courses are designed to fit your busy schedule and get you industry-ready ASAP.
To help shape your future for 2024 today, Enroll Now to unleash your creative potential!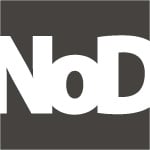 This post was authored by NoD staff. Notes on Design is a design industry blog sponsored by Sessions College for Professional Design.
If you are interested in developing your graphic design skills, Sessions College offers a range of graphic design courses for students at all levels. Contact Admissions for more information.