What Kinds of Jobs Can I Get With a Certificate in Graphic Design?
For those looking to turn their passion for creativity into a lifelong career, a certificate in graphic design is a great way to get started. Whether through advertising to reach new customers, establishing a unique brand identity in a crowded marketplace, or maintaining a uniform look and feel through internal communications and new product launches, graphic design plays a pivotal role in each of a company's various touchpoints. Every kind of business you can imagine utilizes graphic design in some capacity and the sheer variety of industries this discipline touches means there are a great number of potential jobs to explore. For those looking to enter the field, a certificate in graphic design is a powerful tool not only for opening doors to creative employment that might be otherwise closed, but also for differentiating yourself from the competition, demonstrating expertise, and raising your perceived value as a prospect.
Businesses need graphic design services throughout the life of their operation. As they grow, introduce new offerings, and gain a better understanding of their customers, their needs evolve, and graphic design is employed to reflect these changes at each step along the way. Depending on their size, some companies will employ in-house design teams to regularly produce creative content while others will outsource the work as needed to design agencies or freelancers. These are the 3 main categories graphic design jobs will fall into, so let's look at each in a bit more detail.
Perform a quick search on a job board like LinkedIn and you may be surprised to find hundreds of listings for graphic designer roles with companies you're likely familiar with but may never have considered working for. From performance brands in the athletic apparel space, like Oakley and Nike, to grocery-store staples like Nestlé and Ben and Jerry's, in-house graphic design positions can be found across nearly every industry for brands and products you know and love, making it easy to get excited about work.
The exact types of duties you can expect will depend on the size of the company and its creative department, but generally speaking, in-house graphic designer roles will require a more generalized skill set. These sorts of roles are a great match for designers looking to put their creative skills to the test across a variety of different touchpoints and mediums. From updating graphics for the website and social media to designing packaging and print collateral, each day presents new challenges to tackle. For established brands with an image to uphold, standards can be high, but with that comes seasoned design veterans to help lead the way, making it a great environment for creative growth.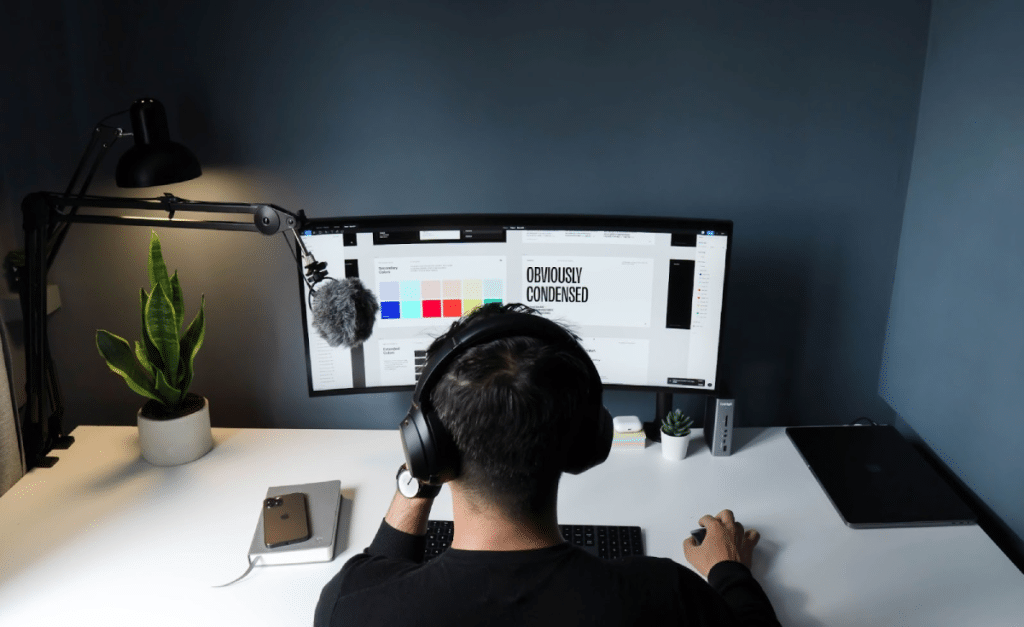 Advertising and design agencies make up another significant portion of the jobs available to graphic designers and these will typically be more specialized than in-house roles, both in their focus and skill set. Advertising agencies will often work within a particular niche. Whether that be locally-brewed craft beer, ethical beauty brands, or sustainably-produced clothing, they hone in on a very specific type of messaging and focus their efforts on perfecting their ability to reach these audiences and produce results for their clients. The work in an ad agency can involve different mediums, but at present, there is a strong emphasis placed on video and digital creative for social media.
Similarly, design agencies with a focus on branding will often attract clients based on their past successes, leading to a portfolio of work for brands in a similar market space. Agency environments can be faster-paced than in-house roles, with tighter deadlines and more stakeholders often resulting in longer work hours and more rounds of revision. However, with these added pressures comes the chance to work with large clients on exciting campaigns or to have a hand in the crafting of a brand's story that others will see and interact with on a large scale.
The last category we'll look at is freelancing, which, in terms of the work itself, can resemble either in-house or agency roles or fall somewhere between the two depending on the route you want to take. The reason for this is that many freelance roles actually work in support of in-house teams or agencies. When an in-house team or agency works on a project with a scale greater than what they're capable of handling on their own, they reach out to freelancers to help fill in the gaps. Depending on your personal skill set, preferences, and the working relationships and connections you've developed, you can take your freelance career in any direction you choose. For some, that might look like functioning as what is essentially a small-scale design agency of one, crafting branding identities and developing digital products. For others, it might simply provide a safe means of testing the waters of a creative career alongside a separate full-time gig or while in school before deciding to commit and take the plunge.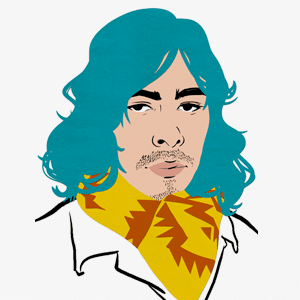 Taylor is the Managing Editor of Notes on Design. Taylor is a graphic designer, illustrator, and Design Lead at Weirdsleep.
If you are interested in developing your graphic design skills, Sessions College offers a range of graphic design courses for students at all levels. Contact Admissions for more information.