8 Award-Winning Photographs from 2014
No items found
| December 31, 2014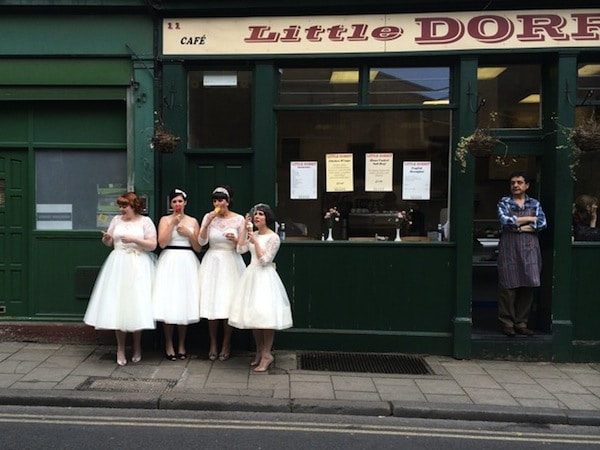 As 2014 comes to a close, we celebrate some of our favorite award-winning photos from around the world. Have a safe, happy New Year!
1. SIGNAL | by John Stanmeyer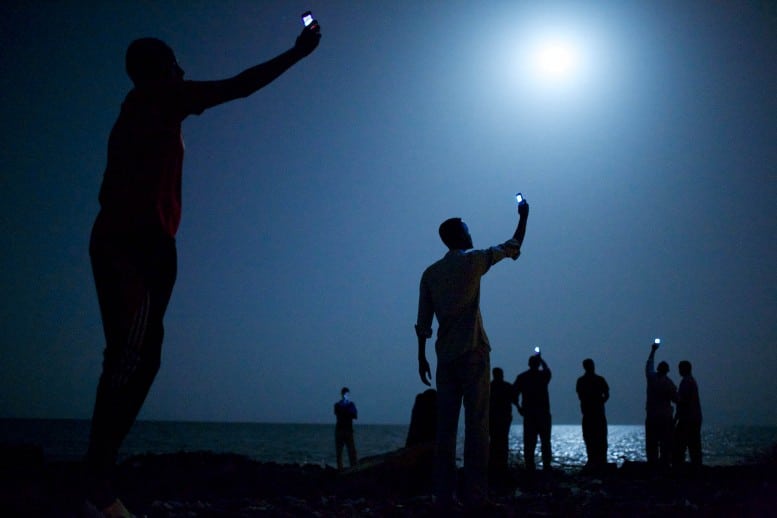 2014, World Press Photo of the Year, Contemporary Issues , 1st Prize Singles
Photographed in Djibouti City, Djibouti
African migrants on the shore of Djibouti City at night raise their phones in an attempt to catch an inexpensive signal from neighboring Somalia—a tenuous link to relatives abroad. Djibouti is a common stop-off point for migrants in transit from such countries as Somalia, Ethiopia and Eritrea, seeking a better life in Europe and the Middle East. (source)
2. Dancing Like a Woman | by Vivianna Peretti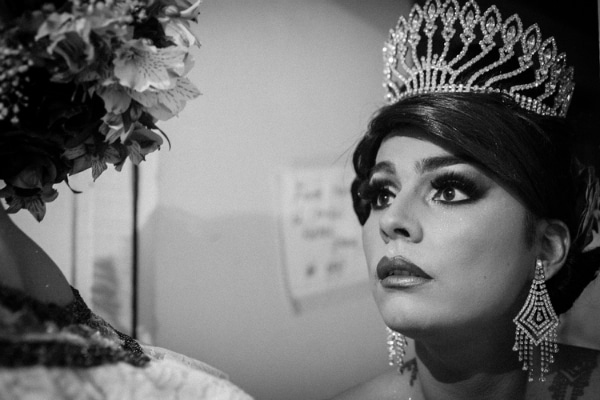 2014 Sony World Photography Awards Professional Winners, Arts & Culture Category
Photographed in Bogota, Columbia
During the National Bambuco Gay Pageant, celebrated every year in July in Bogota, young drag queens compete with each other wearing traditional Colombian clothes and dancing the "bambuco", a regional, folkloric, 'religious related' dance of the Andes, characterized by the elegance of its movements and precious dresses. (source)
3. Photo by Arup Ghosh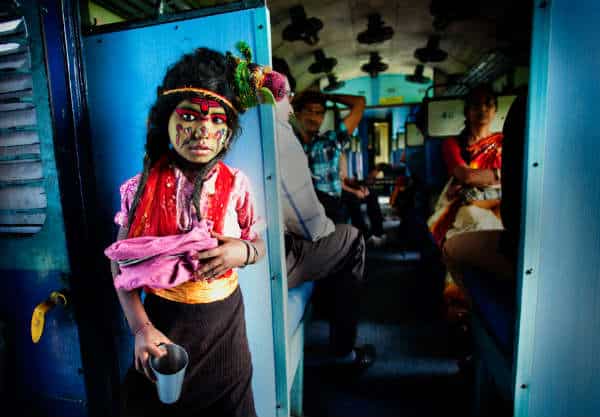 2014 Sony World Photography Awards, Open Competition, People Category
Photographed in India
The achievement of each of the winners from across the three competitions is extraordinary – both in terms of the number of photographs they have been chosen from but also that the photographers themselves are not professionals, but individuals who are passionate about photography, enthusiasts and amateurs. (view source for all winning images)
4. The Independence Day | by Marko Korosec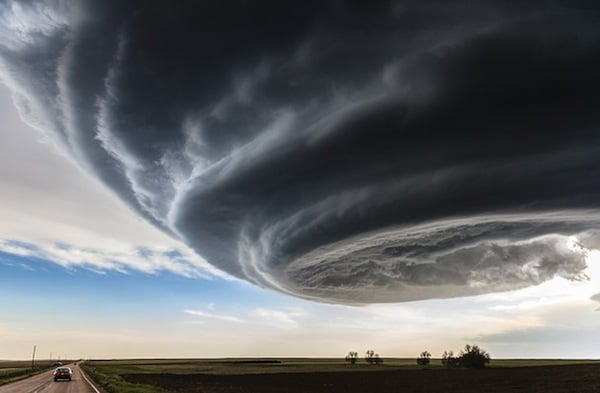 2014 National Geographic Traveler Photo Contest, Editor's choice, 1st Place Winner
Photographed in Julesburg, Colorado, USA
This winning photo of a supercell over the plains of eastern Colorado stopped the judges in our tracks. When we first saw the picture we guessed that the photographer probably had dedicated quite a bit of time chasing storms to capture such an amazing sight. But what makes the picture particularly strong is that except for the cloud, the rest of the scene is quite ordinary. The crazy UFO-looking shape gives the impression that it's going to suck up the landscape like a tablecloth into a vacuum cleaner. The unresolved tension in the image makes me want to look at it over and over. (source)
5. Ladies in Waiting | by Susie Stern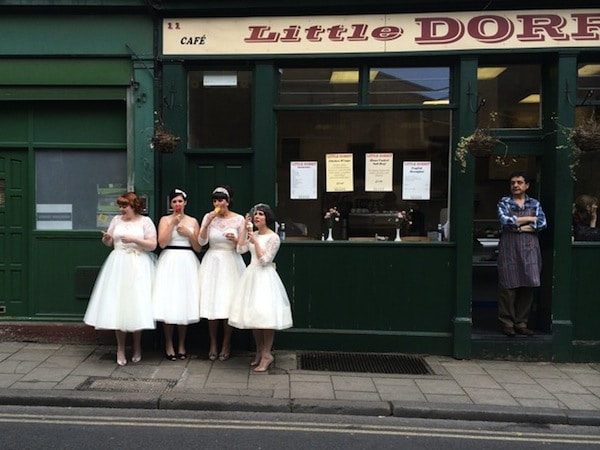 2014 National Geographic Traveler Photo Contest, Merit Prize Winner
Photographed in Burough Market, London, England
While exploring Burough Market in London, I was delighted to come across four lovely young women dressed in vintage white dresses, eating ice cream as the local shopkeeper looked on. Are they brides? Or bridesmaids. I don't know, but they are obviously enjoying a very special day. (source)
6. Aurora over a Glacier Lagoon | by James Woodend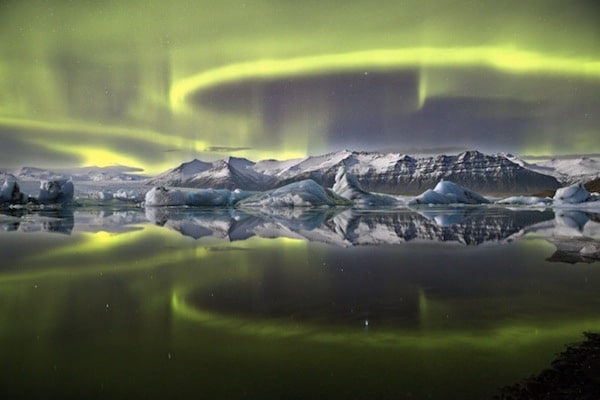 2014 Astronomy Photographer of the Year, Earth & Space Category
Photographed in Vatnajökull, Iceland
This beautiful image captures what it's really like to see a good aurora – the landscape, with the reflections which seem almost sharper than the shapes in the sky, is a terrific bonus too! This is the first time an aurora image has won the overall prize: I think what captivated the judges was that it really looked like the aurora was right in front of the viewer – there's no need for exaggerated or stretched colour. (source)
7. Coastal Stairways | by Chris Murphy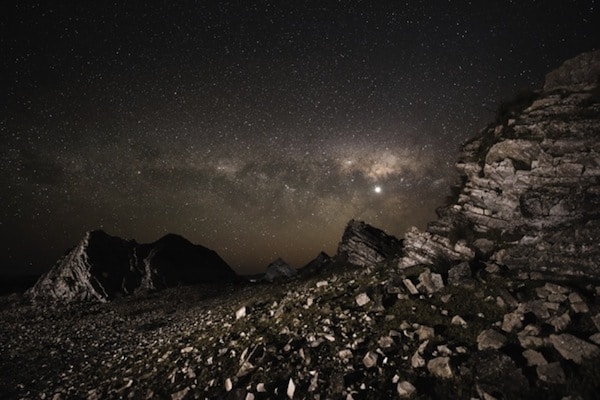 2014 Astronomy Photographer of the Year, The Sir Patrick Moore Prize for Best Newcomer
Photographed in Wairarapa, New Zealand
'Deep time' seems to be the subliminal message of this moody scene, with each layer of the foreground rocks recording thousands of years of geological history. Meanwhile, in the sky, time and distance are inextricably entwined, as the light from the stars takes decades, centuries or even millennia to reach us across the immense gulf of space (source).
8. Photo by Brian Yen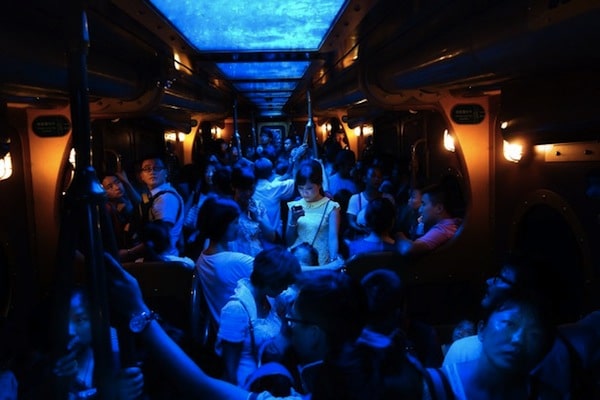 2014 National Geographic Photo Contest, Grand Prize Winner and People Winner
Photographed in Hong Kong, China
In the last ten years, mobile data, smartphones and social networks have forever changed our existence. Although this woman stood at the center of a jam-packed train, the warm glow from her phone told the strangers around her that she wasn't really there. She managed to slip away from "here" for a short moment; she's a node flickering on the social web, roaming the Earth, free as a butterfly. Our existence is no longer stuck to the physical here; we're free to run away, and run we will. (source)
No items found