Design Writing on Medium.com
No items found
| November 20, 2014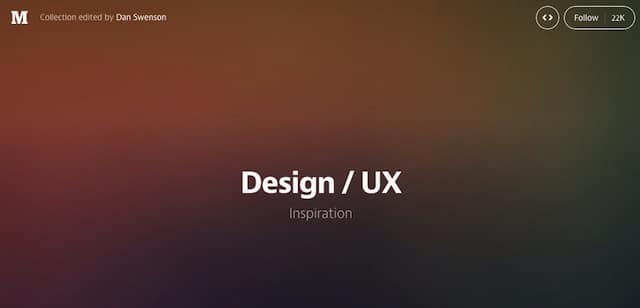 Medium.com is a popular publishing platform developed by Twitter co-founders Evan Williams and Biz Stone. It's an interesting mix of professional and non-professional writing, and features everything from personal narratives, to NaNoWriMo inspiration, to teasers for upcoming novels.
Because Medium attracts a thriving community of creatives, it's become a great place to read—and write—about good design.
There are hundreds of design-related pieces on Medium, so jumping in can be a little overwhelming. If you're new to the platform, here are some posts to get you started:

A sample from the piece:
Throughout the development of our product, we knew that no matter how great the features were, no matter how beautiful it was, no matter how smart the algorithms were, we still had to have a reason to open the app more than once. Marketing, media, and social channels may drive you to install and try the app, but what is going to keep you coming back?
Follow Todd at https://medium.com/@frastodd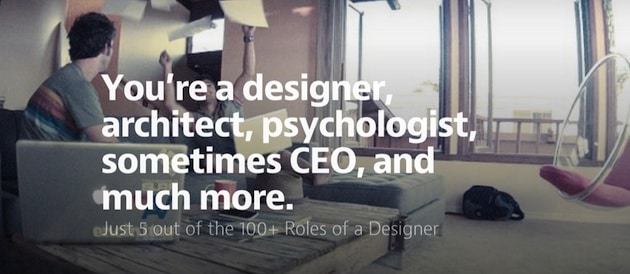 A sample from the piece:
How do we become so fast? Is it because design is just so easy? On the contrary, the more you design, the more you learn and take those skills to the following projects. Design is not easy. We don't start from scratch.
Follow Dann at https://medium.com/@DannPetty

A sample from the piece:
Typographic hierarchy plays a large role in communication, directing a user towards a desired result, and improving user experience. Web apps often have many levels of typographic hierarchy that aren't clearly differentiated. Each level competes against each other leaving the user overwhelmed and lost.
Follow Andrew at https://medium.com/@CoyleAndrew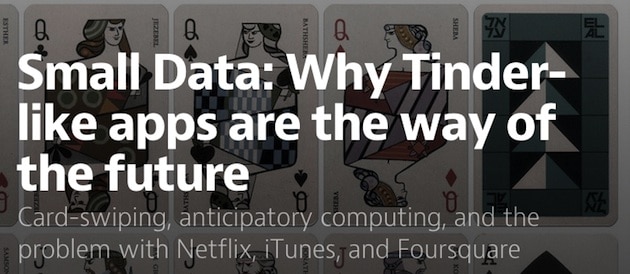 A sample from the piece:
Interaction with user profiles is as simple as a swipe right for yes, left for no.Would-be suitors fly off the screen akin to flipping through a stack of Polaroids. According to Tinder co-founder and CEO Sean Rad, inspiration for Tinder's format did in fact come from piles of photos and playing cards.
Follow Janel at https://medium.com/@janel_az

A sample from the piece:
Trying to do too much makes an interface less guessable — you introduce too many variables, decreasing the probability of the user's next 'how do I do this' guess being the correct one.
Want more design writing from Medium? Check out the following curated collections:
Happy reading!
No items found