Pinterest, the Rising Social Media Star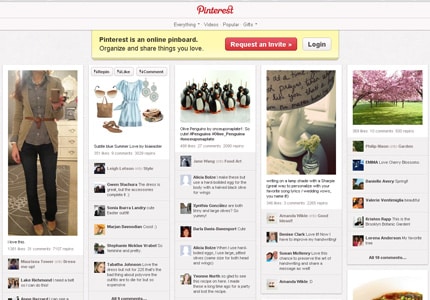 Pinterest.com has been around since 2010. But it has only recently exploded in popularity once being discovered by the do-it-yourself crowd and given a boost with $37 million in funding.
But what is Pinterest, and why is it quickly joining the ranks of other top social media sites?
"Pinterest is an online pinboard" as Pinterest puts it themselves. Users join on an invite only basis (there is a button on their home page to request an invite) and are given access to their own "online pinboard" to collect and organize images from the Web. Some use it to collect ideas for their home, for their wardrobe, or even just to collect images that make them laugh – whatever they want.
In an interview with Mashable, Pinterest designer and co-founder Evan Sharp says that the idea started with the desire for a better system than simply "collecting images on the web in folders on the desktop of [his] computer." He and his partners wanted a system that would also help to remind them who created something or where it came from, and so Pinterest began "more as a fun project than an aspirational start up."
But while the concept is clearly appealing to other designers and the DIY crowd, it is the simple design and great usability of Pinterest that has really contributed to the skyrocketing of its popularity.
In the same interview with Mashable, Evan talks about the "bulletin board" layout, saying it is "the thing [he] by far spent the most time working on." He states that they did around 50 versions of the layout as they tried to make it feel like a personal collection and avoid the now standard timeline-based feed of other social media sites that they felt wasn't ideal for their purely visual product.
What they ended up with was a system of blocks that users can place content in and organize on their "pinboard" to fill their entire screen. Each block is mostly filled by the image, and the ability to "like," "repin," or comment at the bottom makes it "look like its own mini web page."
One of the hallmarks of great usability is that in retrospect it can often seem like such an obvious solution. Something with good usability needs to be easy to understand, to navigate, and it often is related to something the users are already familiar with. Once something is found that accomplishes this, it feels like the natural solution, even if it was not. This feels like it is the case with Pinterest. Modeling the site after a bulletin board is brilliant in its simplicity, and its appeal is causing waves in the world of Web design. According to Mashable, several sites are following suit with the bulletin board approach including Quora, social video startup Chill.com, and Scrolldit.
Many designers draw connections between Pinterest's site and a layout plugin called jQuery Masonry, according to the same Mashable article, and it's easy to see why. But as the article points out, this type of layout was often misused, and Pinterest is the first to bring it to mainstream and highly visible success.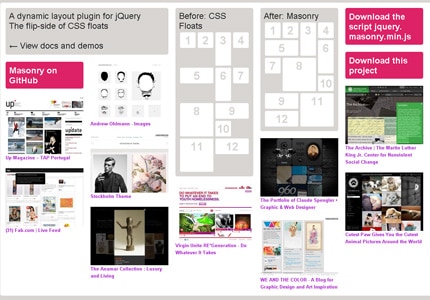 Of course it was only a matter of time before marketers too took interest in Pinterest, and I'm sure the recent study shared on Mashable titled "Pinterest Drives More Traffic Than Google+, YouTube and LinkedIn Combined" has only increased the rush to find out more. But then again who can blame them? Lots of people are interested in Pinterest, even Mark Zuckerburg.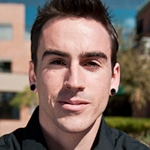 Rob Pullins is a new media marketer and world traveler. In 2013, Rob was Managing Editor of NOD while he was Director of Marketing at Sessions College.