The Designers Behind Shark Week 2023
What Is Shark Week?
Shark Week is an annual programming event on the Discovery Channel that takes place every summer. Tom Golden created and began this hit event series to highlight conservation efforts and dispel cultural rumors that surround these misunderstood animals. The series first aired in 1988 and was an instant success, cementing its place in Discovery's seasonal block of programming. 
Since then, the event has only grown in popularity. Over the years, Shark Week has been hosted by a number of notable names, with Discovery often tapping in on the talent from some of its other hit shows like MythBusters to join in on the fun. While Adam Savage and Jamie Hyneman are well-known within certain circles, as the event has grown in recent years, Discovery has recruited names with even more star power in hopes to appeal to a wider audience. Jason Momoa of Aquaman fame hosted this year's Shark Week.
Designing For The Depths
While stars like Jason Momoa may have the privilege of being the face of Shark Week, there are countless unsung heroes working behind the scenes to make sure the event lives up to the audience's high expectations. Productions of this scale have many moving pieces. From the crews behind the camera who make sure everything goes smoothly on-set, to the teams of designers and artists who add that extra bit of polish once shooting wraps, every program on Shark Week is marked by the hundreds of fingerprints that do their part to make it happen. 
While Shark Week may only take place for a week each year, the amount of time spent producing it takes much longer. Although the programming block is a part of the broader Discovery brand, Shark Week is a property in its own right. It has its own brand identity and dedicated social channels that require upkeep throughout the year to keep audiences primed and ready by the time summer rolls around.
Teams of graphic designers are responsible for creating content to promote the series, both on Discovery's platforms and through paid advertising. While the theme may be the same from year to year, the visuals are ever evolving. As the tools available to designers have grown in sophistication over the years, motion designers and animators have explored creative and new ways to communicate the themes of the programming and build anticipation for the event.
These examples of motion design by Bill Pratt and Ben Carlton highlight some of the creative ways the designers behind Shark Week have managed to solve design challenges while grabbing viewers' attention. For anyone who's considered gaining a professional education in marketing design, our parent partner, Sessions College, is the best place to start. With over 25 years of fully-online higher education experience, they offer a variety of adaptable program options to fit every professional's journey. And their specialization in 100% online art & design degrees and certificates puts their reputation at the top of the food chain.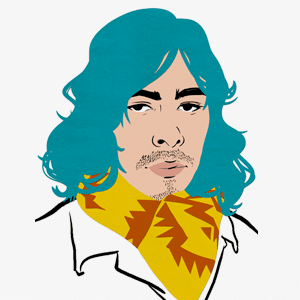 Taylor is the Managing Editor of Notes on Design. Taylor is a graphic designer, illustrator, and Design Lead at Weirdsleep.