Do I need a graphic design degree? 5 benefits that say "yes"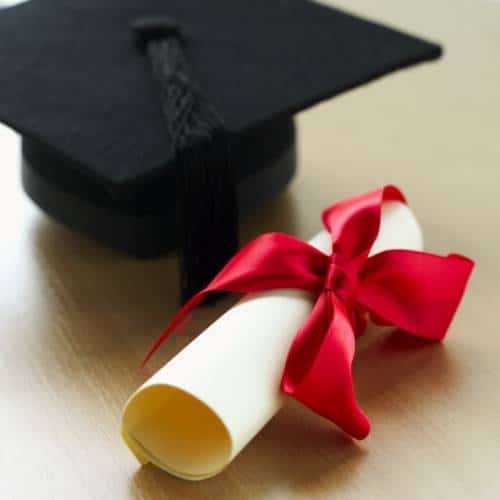 Although some designers "make it" in the design industry without a degree, the majority of us aren't born with that special balance of talent and luck. No matter your skill level, getting your education is something that will benefit you greatly and certainly will not go unnoticed in the job market. Even if you are looking to become a freelancer, clients trust someone with a reputable degree as a true professional to create or manage their business image (and their money!) over someone who appears to have simply turned a passionate hobby into a source of income. Here's why:
1. Confidence:
When you study design at a reputable college, you gain a thorough understanding of design software, techniques, and terminology used daily by professionals. To be able to walk into a creative meeting or sit down in front of a potential employer and "talk shop" is an impressive and sought after trait. It doesn't hurt to have an outstanding portfolio either.
2. Portfolio:
Your portfolio will be the most valuable promotional tool you own. In a degree program, you will create many impressive portfolio pieces and develop your design style under the mentorship of instructors that know exactly what employers and clients are looking for. An evaluation of your portfolio at the end of the program will give you a final review with constructive feedback to make sure you are prepared for the professional world.
3. Experience:
It's no secret that people with more experience land better jobs. Learning design with the most up-to-date industry software and implementing the most current techniques will give you the upper-hand in the industry. Your hands-on projects are a chance to gain real-world experience, again with constructive assistance from industry professionals.
4. Professional Network:
Despite whatever injustice it may represent, the phrase, "It's not what you know, it's WHO you know" can sometimes be true. Although it is still important to back up your professional connections with technical knowledge, attending college will open the flood gates for networking opportunities. By connecting with other students, tapping into alumni events, and even communicating with your instructors you can build your network of design professionals for future career opportunities.
5. Credential:
The beautiful piece of paper you receive upon graduation is not just "a piece of paper," as some may say. It is a third-part validation that your skills and knowledge of the required material has met a certain, ideally professional-level, standard. It shows that you have built the necessary design skills and proven yourself to be dependable, deadline-oriented, and a creative problem solver.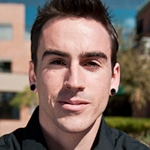 Rob Pullins is a new media marketer and world traveler. In 2013, Rob was Managing Editor of NOD while he was Director of Marketing at Sessions College.