Building Better Relationships with Future Clients

Even if you are on pretty good-to-excellent terms with your current clients, that doesn't mean you can't do even better with the future ones. Our relationships with our clients are always worth taking seriously on every possible level. This is as true with the short-term relationships, as it is with the long-term relationships. In fact, some may go so far as to argue that when it comes to building optimal relationships with your clients, the long-term ones are the most important of all.
Nonetheless, in terms of building better relationships with your future clients, there are a few things that you are going to want to keep in mind.
In terms of building a better relationship with your current and future clients, here are a few things that you are going to want to remember:
Think of the relationship as a type of date: In the same sense that a good date is about more than just great chemistry, a great relationship with your client has to involve a number of components connecting simultaneously. You want to empathize with your client. You want to understand their world. You want to frame your conversations in language they will appreciate and understand.
Know where to go for those clients: Obviously, if you don't know where to go for these new clients, you're not going to even have the opportunity to build the best relationship with them possible. To that end, make sure you have a clear idea of where to go, in order to find these new relationships in the first place. Personal confidence, strong indirect connections, and taking a personal, hands-on approach to the situation are all elements that can help you to find new clients.
Work on your pitch: When you do find a new client, it stands to reason that you want things to get off to the best start possible. With that thought in mind, make sure your initial pitch is ready to wow them. This means that you want to craft something that is personalized, professional, and completely sincere.
Present yourself as an individual of many talents: A good way to maintain great relationships with your clients is to present yourself as essential. Make sure and pick up a diversified design portfolio. If you don't have one, make sure and get one while you learn the skills you need to be essential. You can accomplish this in a quick online design training course. Online design classes that are project-based can be a simple and effective way to boost your skills, and Sessions College offers many design areas to study.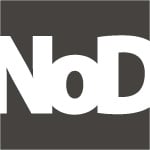 This post was authored by NoD staff. Notes on Design is a design industry blog sponsored by Sessions College for Professional Design.