Best Online Graphic Design Programs for 2024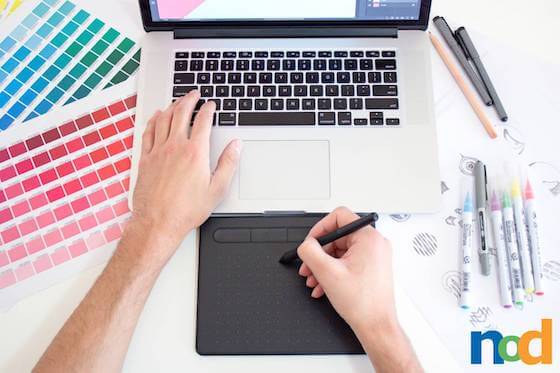 With 2024 around the corner, we have curated a list of the best online graphic design programs to consider for furthering your design skills and expertise.
Graphic design is a field that is constantly evolving. Mastery of the fundamental principles of design and industry-standard tools like Adobe's Creative Cloud is a must, but those alone are no longer enough to distinguish you from the crowd.
As the workforce becomes increasingly saturated with talent, new graphic designers need to find ways to stay competitive. The best graphic design programs provide students with the tools they'll need to stay one step ahead of the competition when it comes to future trends and tools.
Color Theory
Color Theory plays a pivotal role in the realm of graphic design, serving as one of the key foundational cornerstones for creating visually captivating and effective designs.
This Color Theory course delves into the intricate interplay between colors, their corresponding shades, and will help you gain a better understanding of the different types of harmonies such as complementary, monochromatic, triadic, and more.

By learning how to strategically utilize color palettes that harmonize, contrast, and evoke specific emotions, you will learn how to better amplify the "voice" behind your work as a graphic designer, both now and far into the future.
Marketing Design
Graphic designer involves focusing primarily on aesthetics. We understand how to control contrast and balance elements to create harmonious, appealing visuals on a technical level.
We're surprisingly removed as graphic designers from the idea generation process when it comes to marketing, even though much of the work we create is in service of marketing a good or product. Advertising agencies and in-house teams alike typically separate marketing and creative departments, with the directives for campaigns being conceptualized by marketing and executed by creative.
Understanding the psychology of marketing will allow you as a designer to approach your designs in a different way, making you a more valuable asset to both teams. 
Gaining experience through an online marketing design program will help round out the rough edges of your workflow and give you the skills and knowledge you need to create effective designs that persuade, influence, and inspire others all at once.
Copy & Typography
As a graphic designer, your job is to communicate a message. To do this, we have two primary tools at our disposal: type and imagery. If 50% of your toolkit depends on words, you'd better learn how to use them, and make them look good while doing so. Thus comes the necessary inclusion of copy and typography within your work.
From a designer's frame of mind, there's a lot less space to work with as readers are constantly looking for any excuse to stop looking at your work, be it a box covering, poster, or digital advertisement. Unlike a book or an investigative news article, where readers engage with text expecting to dedicate a longer period of time and focus on digesting it, copy and type within graphic design and advertising is often encountered briskly and unexpectedly.
Well-crafted words within your designs need to grab one's attention and quickly communicate a message and tone meant to attract a certain type of person. Learning how to use copy and typography is closely linked to better marketing opportunities and also leverages psychology.
Having experience in both alongside your graphic design skills will make you a dangerous asset to any creative department.
What Makes
Graphic Design Programs at
Sessions College The Best?
Our parent partner Sessions College offers some of the most convenient yet robust online graphic design degree options around including marketing, typography, color theory, web design, illustration, and more.
They also give future design students the opportunity to gain hands-on experience through:
professional portfolio development tools and steps

priceless feedback from expert faculty with professional graphic design experience

and a capstone project to apply the entirety of your newly accumulated knowledge and skill sets
If you're interested in learning how to become a better graphic designer, completing an online degree or certificate program at Sessions College is one of the best places to start.
Their wide selection of graphic design programs are flexible, affordable, customizable, and will properly prepare you for a successful career as a graphic designer in more ways than you'd expect.
In 2024, online graphic design programs will continue to shape the industry by providing accessible and quality education to aspiring designers near and far.
Whether you are seeking a comprehensive degree or targeted skill enhancement through a professional career program, Sessions is here to help equip you with the knowledge and skills necessary to thrive in the competitive world of graphic design.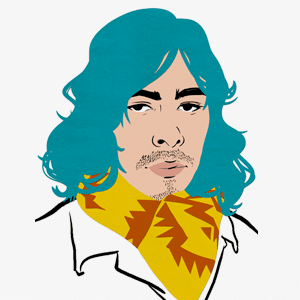 Taylor is the Managing Editor of Notes on Design. Taylor is a graphic designer, illustrator, and Design Lead at Weirdsleep.
If you are interested in developing your graphic design skills, Sessions College offers a range of graphic design courses for students at all levels. Contact Admissions for more information.