Spooky-Fun Halloween DIY Arts and Crafts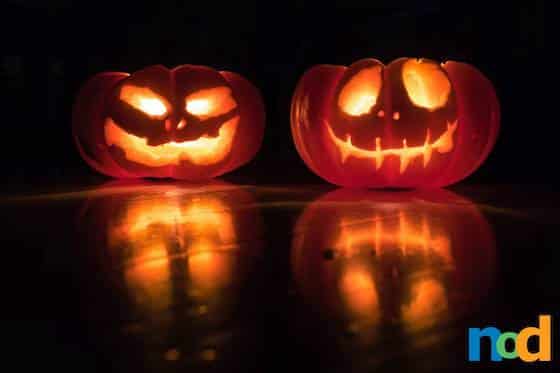 Halloween is by far one of the most creative holidays. From dressing up in homemade costumes to carving pumpkins and decorating the house, the holiday brings with it many opportunities for creative fun that everyone can get in on. Even the simplest do-it-yourself arts and crafts can become an exercise in design when you've got a designer in the house. Here are a few project ideas you can try out to flex your creative muscle this Halloween season.
Plaster Hands
Here's a cool craft courtesy of Snoop Dogg's friend, Martha Stewart. This one requires some materials you probably don't have lying around the house, but for results like these, it's worth the splurge.
You get to make highly personalized Halloween decorations using your own hands—literally. The example image shows a few poses you can try out if you'd like to use these as table decorations (hand-shaped candle-holders are sure to be a conversation piece), but you could also try out some different poses and place them in some soil in the front yard to make it look like a zombie in the process of unearthing itself. 
The original steps call for black gouache but who's to say you can't try out other Halloween colors like purple, orange, or something else entirely? Plaster of Paris can stand up to a lot of different materials so feel free to treat these hands like your canvas and experiment with different processes to see what sorts of aesthetics you can come up with.
Paper Lanterns
Now that you've blown all your discretionary funds on alginate powder and Plaster of Paris, let's take a step back and explore some low-cost options while your wallet recovers. Paper lanterns are a project anyone can do with stuff you've probably already got lying around the house. Do me a favor and put that Creative Cloud subscription to use, would ya?
Decide on the number of panels you'd like your lantern to consist of and get to work designing some spooky scenes to showcase on each side. Print them out, cut out the negative space, attach some parchment paper to the back, and voila. Be smart—use an LED candle, these are paper, after all.
Pro tip: Take some product shots and sell your SVG files on a marketplace like Etsy for some nice passive income.
Pumpkin Carving (For Designers)
Been there, done that, right? But what would Halloween be without pumpkin carving? Instead of carving that same old grinning Jack-o'-lantern, what if you treated it like a design project?
Have a friend or family member come up with a brief and see how you can put your own design twist on the holiday staple. You could try to recreate some of your favorite logos or typefaces, or even go for a full-blown illustration using the pumpkin as your canvas. There are no rules, so go wild and see what you can come up with.
Elevate Your Creativity with a Marketing Design Certificate
Unleashing your creativity during the Halloween season is more than just a fun pastime, it's a testament to the transformative power of design. Whether you're crafting plaster hands, illuminating paper lanterns, or carving intricate pumpkins, each project is a unique opportunity to practice and showcase your design skills.
If these activities spark your interest, consider taking it to the next level with Sessions College's Marketing Design certificate program. Our comprehensive curriculum covers essential design principles, software tools, and practical skills you need to excel in today's fast-paced marketing world.
Perfect your craft, expand your portfolio, and prepare to make every season (Halloween or otherwise) a canvas for your creativity.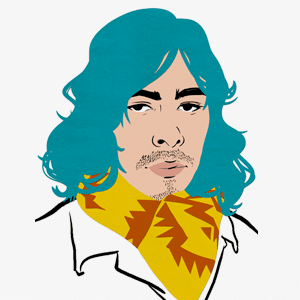 Taylor is the Managing Editor of Notes on Design. Taylor is a graphic designer, illustrator, and Design Lead at Weirdsleep.