Inspiration! Creative Leave Behinds
What is a leave behind? A leave behind is something designers have been perfecting for decades and is simply the design piece you *leave behind* after an important meeting with a potential client or at a networking event.
Leave behinds can be any type of design object you design yourself like a business card, calendar, notepad, usb stick, postcard set, poster, sticker, tshirt, or custom toy. It's an important element of your brand design kit because it goes a long way to show off your creativity and design skills and helps make you a memorable candidate.
Creating an outstanding leave behind means having a great idea and executing it. You'll want to make sure to produce something that falls within your budget and is appealing to your specific client base. Also, make sure to brand your leave behind the same as the rest of your self-promotional material and include your contact details somewhere on the leave behind too.
Let's take a look at some examples of leave behinds to help you to start to think about what you can create for yourself.
MM Brand Agency

Year of the Horse
MM Brand Agencies' custom calendar and playing card set is a wonderful example of the kind of quality and thought that can go into a creative leave behind. The agency teamed up with local vendors and designers to create a custom calendar, card deck and hand-stained wooden stand. The craftsmanship, typography, game concept and attention to detail in this piece are outstanding.
Wanda Priem

Three Five Seven
One Prime Creative
Wanda Priem created a self promotional kit with a strong self-branding message. Her name "Priem" she interprets as prime and she plays with the different meanings of this word, one of which is her slogan "of the best possible quality." The end result is an impressive self promotional kit with a few items that can be considered leave behinds, like the custom ruler, pencil, pouch and t-shirt. Each of these items have a stylish design and are something people would want to keep.
Lisa Sanders
Public Relations
Tricky Story Well Spun
Here is a simple and sophisticated example that plays with concept, design format and typography to create a memorable leave behind for Lisa Sanders Public Relations expert. The piece perfectly encapsulates the story spin, a typical aspect of public relations with this "tricky story well spun."
Christine Johnson
Creating custom concept sunglasses out of wood is not in everyone's budget or time frame but these need to be included because they are so clever and fun. The glasses say "Concealed" and "Revealed" and speak to the action of viewing. Christine used a laser cutter to create these from vectors she designed. Note that she also included her email on the inside arm of these snazzy shades.
Jamie Reed
Magnetic Toy Promo
Jamie taps into our childhood memory and delight with his own version of the Wooly Will magnetic toy. The design quality is professional level and it's hard to tell this wasn't mass produced. He goes a step further by also promoting his character and design strengths through suggested hair styles and eyewear.
Alex Anderson
Say it Big
Design school graduate Alex Anderson wanted to show off his entire body of typographic and icon work so he created a large poster in metallic ink on sheets of high quality French paper. The art prints are striking and clearly represent his edgy and versatile design style. The use of metallic really gives the design a polished look that makes it something people would want to hang or frame.
Lauren Hodges
Lauren Hodges created a leave behind that shows her ability as an illustrator and creative storyteller with this very cute toy theater project that includes illustrated scenes from her life in a foldout paper theater.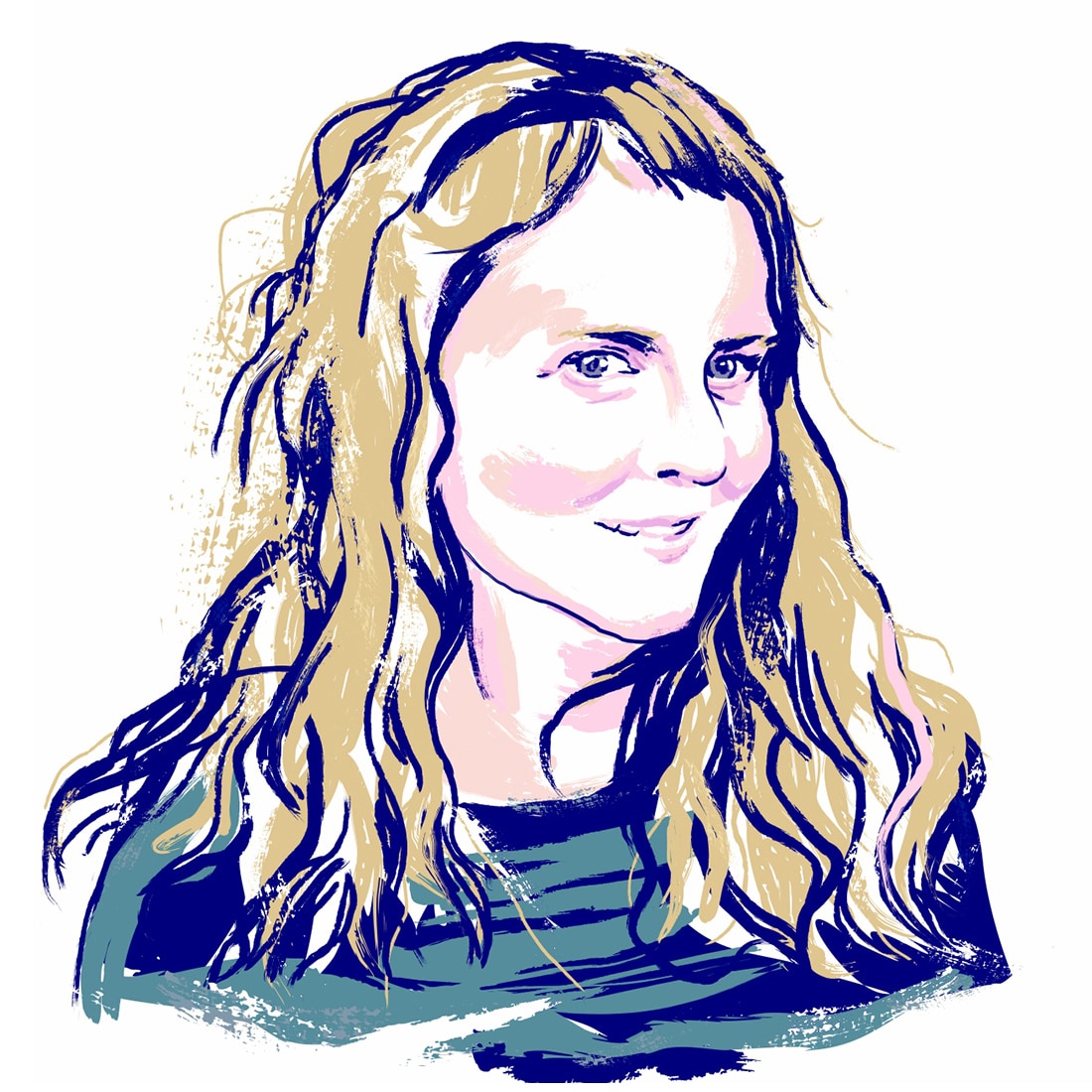 Margaret Penney is the Managing Editor of Notes on Design. Margaret is a teacher, designer, writer and new media artist and founder of Hello Creative Co.
Are you interested in sharpening your business skills? Sessions College offers a wide range of advertising and marketing courses. Contact Admissions for more information.