Profile of a Digital Marketer: Matty Steinkamp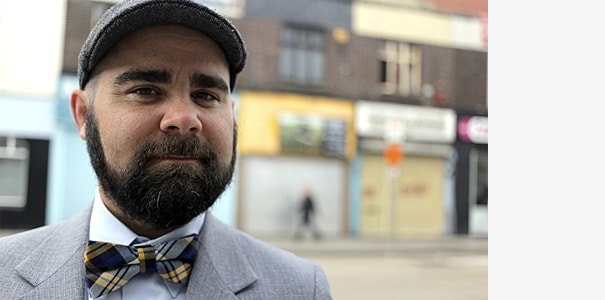 In this NoD series, we interview up and coming artists and designers to explore their work and uncover the secrets of their creative process.
Matty Steinkamp is the founder of Sundawg Media (http://sundawgmedia.com/) a Phoenix, AZ company specializing in entertainment marketing and video production. Sundawg Media's photography and video projects range from sports marketing and Web commercials, to music videos, custom business testimonials, and full concept television commercials.
Matty, can you tell us briefly how your company Sundawg Media came about and talk about your vision for the company.
I started Sundawg Media to assist in the fund raising side for my independent record label Sundawg Records. Sundawg Media attracts clients of all types and sizes in the entertainment field in AZ and the Southwest. The music industry started to dive and bands became harder to manage and stay a float with the incomes they were making on the road. After the bands on the label had all phased out, due to the industry's economic fall ("Sex, Drugs, and Rock and Roll") I moved all of my energy into creating marketing tools for paid clients, and non profit work such as marketing for KWSS 93.9FM.
Why is digital media is an essential way for companies to engage clients and grow their businesses?
People can have information at their fingertips most of the world. You can communicate easier with more people due to the digital age that we are in. For these reasons alone companies must become masters of digital marketing in order to reach their demographic.
You are really good at telling the story of people and events: you make everyone look good, and interesting! How do you approach working with clients?
I think everyone is beautiful and strange all at once. It's the way they allow us to see them that makes them unique. It's my job to capture that. I have been many places and seen many different types of people. I feel like this allows me to get people a little faster than most and in return I get to capture them the way they want.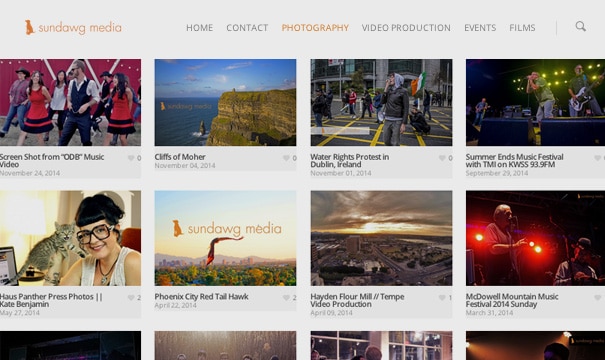 Project Gallery By Matty Steinkamp
Telling the story of a client or a band's song is a very similar approach in the beginning. I meet with the client and find out all of the things they envision for their project. Sometimes they don't have any ideas, some have more than enough. I try to take notes and turn those notes into my visions based on what they told me in the meeting and what I know about them and their tastes.
All of my projects are direct reflections from these initial meetings. Then I create an inspiration board or vision board and submit the idea to the client. From there we work together making sure we stick to their branding and/or their ideals.
One of your specialties is music videos. Can you talk about your influences and how you approach producing them?
Lately I try to create anything that would be able to be seen on a big screen, TV, or a festival. I am really trying to make my artists look like stars. It is my number one goal to help make them the most popular artists in the world through my music videos. Sometimes things don't always work out that way but that is my full intention with each music video project. My biggest director as an influence is definitely Wes Anderson and his films.
You also provide event services, having covered events ranging from the Super Bowl Pre Party in Tampa, FL with Jocks That Rock, to The Winter and Summer X Games Music Stage, and more. What's involved in event services?
Sundawg Media/Matty Steinkamp has been the event coordinator, talent buyer, sponsor chairman, marketing director, and many more positions for these events. We do everything from graphics to actually managing the events on the day of the event. We mostly do media coverage now with photos and videos. Our team goes to many events in the year just to capture images for various publications and radio sites.
Can you talk about a recent project that you're excited about, and describe how it all came together?
I'm working on the new Hauspanther product videos to launch in 2015. New York Times best selling author Kate Benjamin has a line of cat toys for which we are creating promotional content for the Web.
I'm really excited about the upcoming music video with decker. Their single "ODB" will be out in Mid January. My first full-length documentary called "play" will be finished and submitted to Sundance Film Festival in 2015.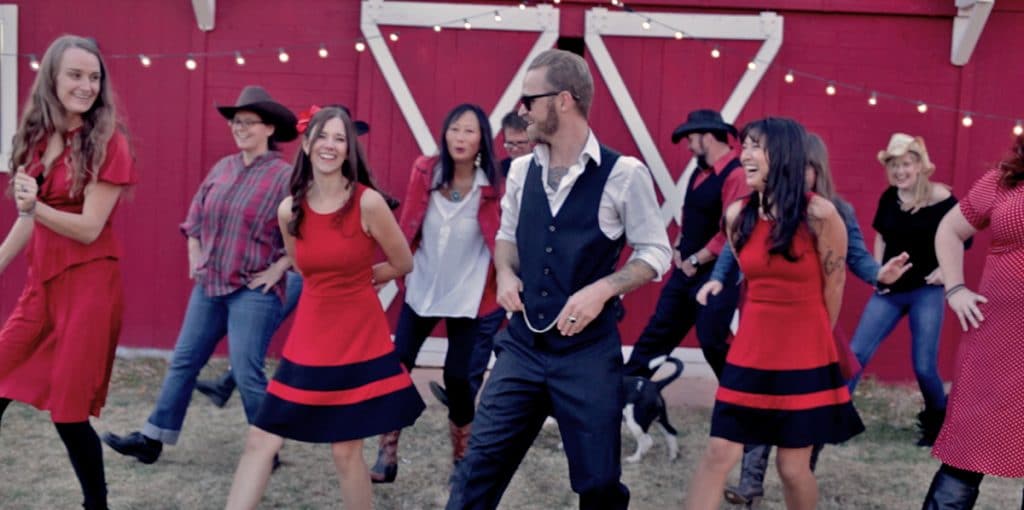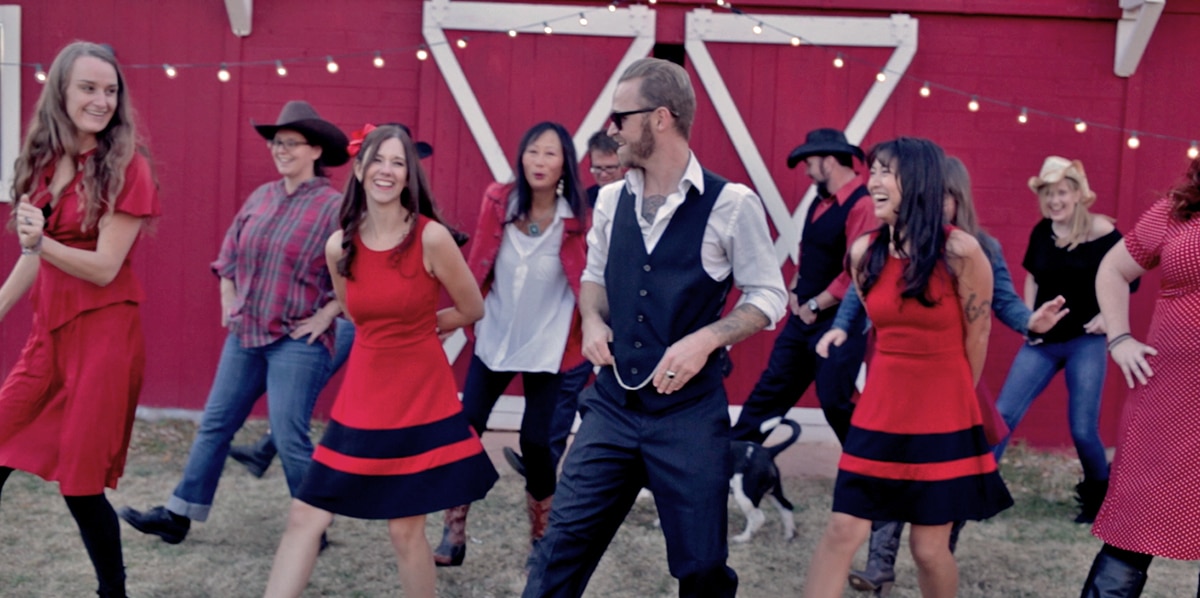 Photo By Matty Steinkamp
Judging from your gallery of work, your company seems to be everywhere, all over the U.S. and abroad. You must need to work with scalable teams of talented people (lighting, photographers, editors – etc.) depending on the scope of the project. How does that work?
I put the teams together months in advance as well on site depending on the budget and time boundaries. For the most part I'm a one-man shop with a few assistants here and there. I have a full time hair-and-make up person on staff as well many different agencies to find models and actors. I have networked my way in with some great people and some great organizations who all work at the same quality as myself if not higher.
This networking  has found me crews in NY and LA that I would have never been able to find or afford. Networking is the key to my success in this area. It's not always "you get what you pay for."
In your words, "some of the greatest companies in our country are in downtown Phoenix." Do you feel like you have a mission for helping local companies and artists promote their work?
I guess I do, I more just want to live in a place that I truly love and support. I want a wonderful life where my friends succeed at what they do as well as myself. I want companies like mine to grow and help each other. I guess my mission is to always want to be great and to help others be great.
You have a category of work called "cinematic adventure." What is the inspiration for those pieces?
I get to see the most beautiful places in the world. Cinematic Adventures is a passion project that gets to show people what I see and how I see it. Stay tuned for my Ireland trip coming out in 2015 … it was amazing!
Above: A cinematic adventure video about the Hayden Flour Mill in Tempe, Arizona right in Sessions College's backyard!
Finally, looking ahead, what are some exciting new changes ahead in digital media production and how will Sundawg Media be part of the story?
Utilizing new technology (cameras, computers, gear, etc.) to capture images will be on the front line of Sundawg Media in 2015. Staying ahead of the game is important right now as I am building my company. Producing at a much higher level, and working faster and smarter will change the way we do business and help others succeed with their goals.
For more information on Matty Steinkamp/Sundawg Media, visit http://sundawgmedia.com/.  Matty Steinkamp is currently a member of the advisory board at Sessions College for Professional Design.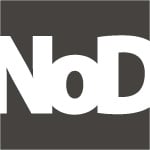 This post was authored by NoD staff. Notes on Design is a design industry blog sponsored by Sessions College for Professional Design.