Adobe Resources for Students and Professionals
Whether you're a student or a working professional, you likely use Adobe's Creative Cloud and its suite of industry-standard creative tools on a daily basis. While you may already be familiar with the creative juggernaut's software offerings, there are some lesser-known additional resources that Adobe offers to complement its tools and the way we use them. While assets like templates, fonts, and stock video can help to give your projects that extra bit of polish, Adobe's community resources can help you to pick up some new skills or navigate the tricky waters of a creative career. Let's take a look at some of the top Adobe resources you can use to level up your work.
Discover
If you're looking to improve your skills or learn something new but are not sure where to start, the Discover page on Adobe's Creative Cloud site is a great place to find inspiration. From free assets, quick tutorials, and master class deep dives, there's something for everyone. The Discover page collects the best content from Adobe's various touch points and brings them all into a single spot for easy browsing. Whether you're a portrait photographer looking to up your edit game or a graphic designer trying to learn the ins and outs of brand identity design, the discover page is sure to have something that will scratch your creative itch.
Adobe Creative Cloud YouTube Channel
Perhaps one of the best and most underappreciated resources from Adobe is its Creative Cloud YouTube channel. Like the Discover page, the Creative Cloud channel features a wide variety of content like how-tos, artist spotlights, and conference wrap-ups, making it a good place to go for casual viewing if you're looking to pick up a few new tricks. For a more focused session, you can head over to one of Adobe's other channels, like Adobe Video & Motion, Adobe Photoshop, or Adobe Lightroom, where you can find software-specific tips.
Creative Cloud Tutorials
You've likely seen these when you open one of Adobe's tools for the first time, but did you know there's an entire section on Adobe's website dedicated to tutorials? From taking your first steps in Photoshop to utilizing Adobe Stock in your video edits, this page is full of insights you can immediately apply to your work. With tutorials divided into categories for beginner and experienced users, this page is a great way to get started and stay up to date with the latest features added to Adobe tools as soon as they roll out.
Adobe Stock
Adobe Stock features a massive library of not only photo and video assets you can use to flesh out your mockups and edits, but templates you can use to help you get started on your projects as well. There's also a great selection of stock vector illustrations, 3D assets, and audio, making it a one-stop shop for all of your stock needs, plus its native integration with Adobe's tools makes for a seamless user experience.
Adobe Fonts
The pain of finding that perfect typeface, only to see how much it costs to license is an experience all graphic designers can relate to. Fortunately, Adobe Fonts features a vast library of typefaces that are already included in your Creative Cloud subscription, making it easy to find something that suits your needs and quickly try it out in the context of your project. With typefaces from major foundries and smaller, independent creators alike, there's a healthy mix of reliable classics and new interesting choices to try out.
Career Resources
There's another resource from Adobe you might not have known existed: Career Resources. With articles ranging from how to build your portfolio and prepare for job interviews to effective collaboration with remote teams and taking on leadership roles, Adobe has collected valuable information for readers at various stages of their careers. Whether you're preparing to make the transition from student to working professional, or already have years of experience under your belt and are looking to branch out and start a company of your own, the Career Resources page is sure to be a valuable resource throughout your career.
Learn Adobe From Professional Designers
While Adobe provides a vast wealth of resources for both personal and professional use alike, none of it matters if you don't know how to truly take advantage of all that the Adobe suite has to offer. Through our partnership with Sessions College, you can learn how to use Adobe at your own pace while collaborating on real-world projects. You'll also gain professional guidance and feedback from our expert faculty that's solely made up of experienced artists and designers. Not sure which Adobe path to focus on first for your next career? Simply consult our Career Center page to explore all of the possibility for your journey into art and design.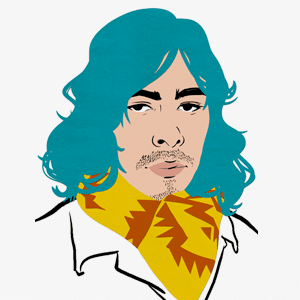 Taylor is the Managing Editor of Notes on Design. Taylor is a graphic designer, illustrator, and Design Lead at Weirdsleep.